Tour Edge Geomax Junior Golf Set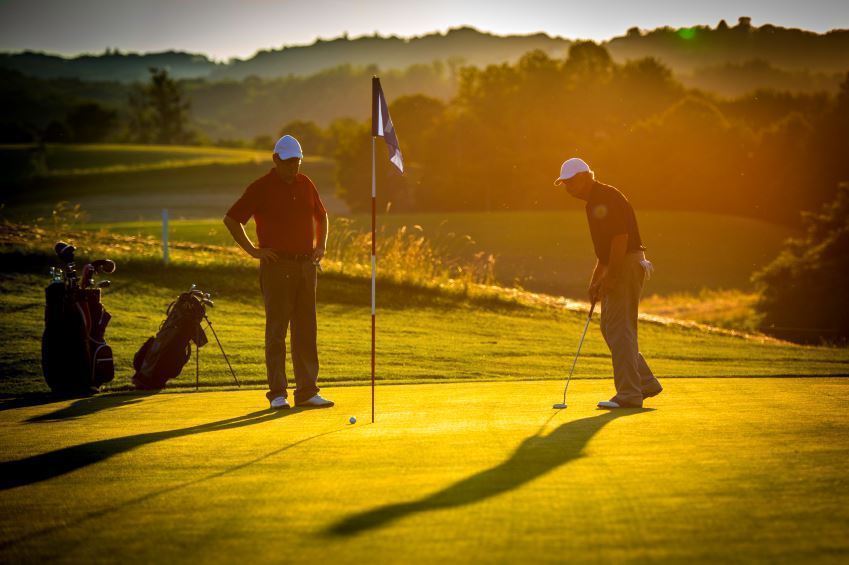 The Tour Edge Geomax Junior Golf Set is a perfect starter set for junior golfers, especially ones just taking up the sport. Tour Edge is a line that is not as popular as Callaway or TaylorMade, but this brand makes its products for more beginner golfers, and its youth clubs are no different. The Geomax line is no longer in production, meaning retailers looking to clear out old inventory will offer good value for these clubs.
Features
This junior set is has a 350cc titanium matrix driver with a high moment of inertia that should produce a high-power launch angle for long, straight drives. It also has a fairway wood that features a low center of gravity to get the ball quickly and easily into the air and comes with hybrids with wide soles and deep, low CG for long carry and a soft landing. The irons have an extreme heel/toe weight, giving a it a large sweet spot and forgiveness on shots. There's also a mallet-style putter for easy alignment and more accurate putts. The clubs come in a lightweight dual-strap stand bag for easy course travel.
Types
The clubs have super-flex, low kick point graphite shafts for the slower swing speed of a youth golfer and to help get the ball airborne easier. There is a three-piece and five-piece set; the latter has a 7/8 iron and a 9 iron/pitching wedge.
Size
The set comes is various sizes and lofts. The driver is 15 degrees and the lie is 56 and comes 36 or 39 inches in length. The fairway wood is 21 loft and 57 lie and 31 or 37 inches. The hybrid is 29 loft and 60 lie and is 31 or 34 inches.
Benefits
The major benefit of this set is it can be used by a wide range of youth golfers, either in age or size. But it's an easy set to use for youth golfers, considering many take hand-me-down clubs or used clubs. But the graphite shaft and large club head are perfect for golfers who are just learning the game, finding it easier to make solid contact with the ball.
Comparisons
Most major golf product lines have a junior set of golf clubs available. Nike has the Tiger Woods Kids Golf Set, Callaway has the X Junior Golf Set and TaylorMade has its Junior Burner Golf Set. Each are about the same price and are just smaller versions of their adult lines. Tour Edge does the same thing, though these clubs (both in adult and junior) are cheaper than the higher-end models.