Callaway Golf FT I-Brid Lob Wedge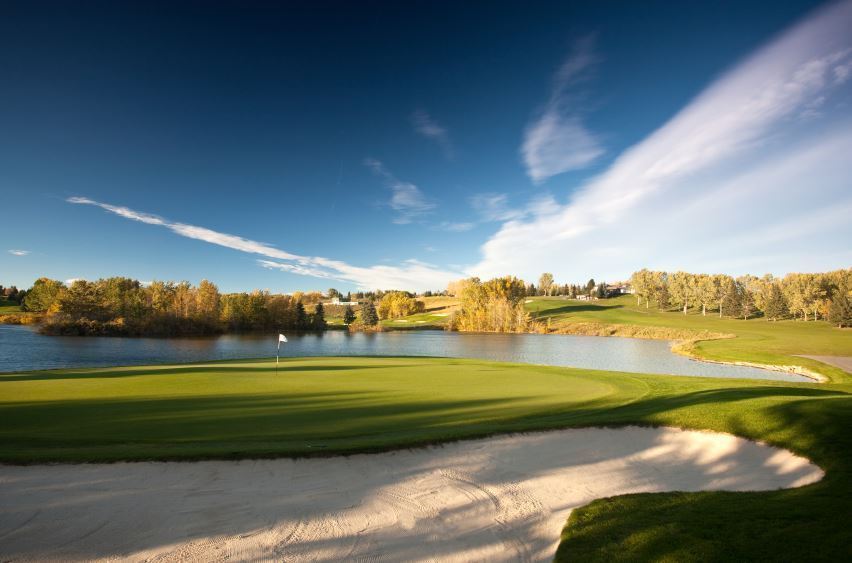 A leader in golf club technology, Callaway Golf has developed what it calls "i-brid" technology that combines perimeter weighting, large soles and oversized club faces to create an easy-to-hit, forgiving club. The technology, released to the general market in 2008, is available in ladies irons, including 59-degree lob wedge, a specialty club that would be used for shots between 25 to 40 yards from the green. While no longer in production, i-brid irons are still available on the secondary market.
Specs
The Callaway FT i-brid 59-degree lob wedge is available only right-handed and comes standard with a graphite shaft. The club has a 65-degree lie, a bounce angle of 9, a low kickpoint and mid torque. The club is 34 inches long.
Weighting
The 59-degree wedge is extremely perimeter weighted, allowing for a bigger sweet spot. Callaway moved the weighting from the center of the club or the hosel to the outside edges and uses "heavy tunite" in the sole to create a lower center of gravity. Tunite, a metal alloy developed by Callaway, is 20 percent heavier than steel and twice as dense as titanium.
I-Brid Technology
The i-brid technology combines accuracy and control by lowering the center of gravity and expanding the sole, which allows the club to cut through the grass more easily. The technology addresses a key problem for the majority of women golfers--getting the ball in the air. The design, which is also offset, results in Callaway's most forgiving and accurate club to date.
FT
The "FT" in the club names stands for "Fusion Technology," which Callaway introduced in 2007. This technology considers the golf club as a whole, not individual parts, and in doing so the company's engineers believe they developed a more complete club that allows for better clubhead stability and, in turn, better distance and more accuracy, even on mis-hits.