Nike BC 004 Mallet Putter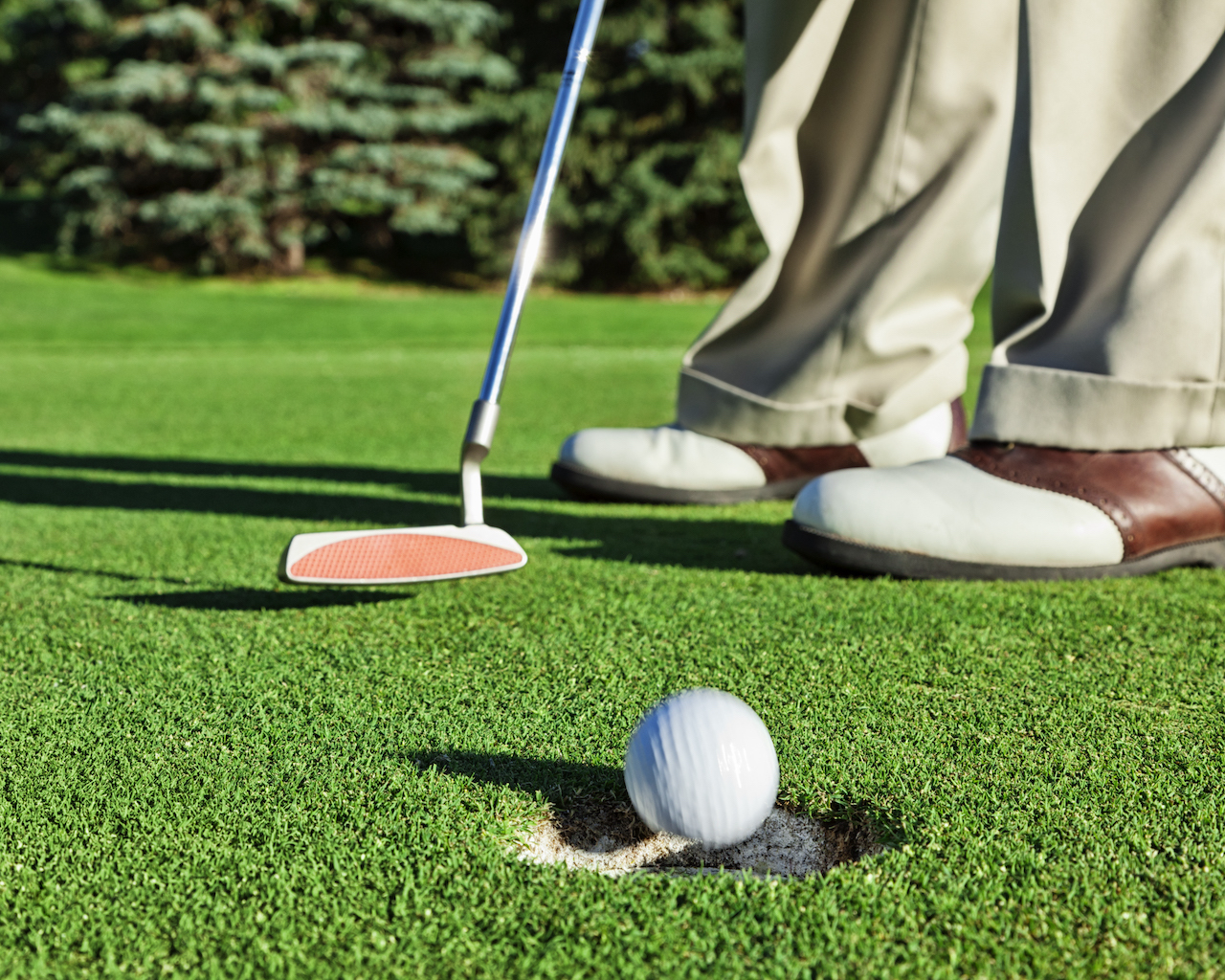 Although Nike has ceased manufacturing golf clubs, during their run Nike developed a series of very high-quality putters covering the range of styles available today and taking advantage of all the best technology has to offer. The BC 004 mallet is one of those putters and is still available on the secondary market.
Style
The Nike BC 004 is a classic arrowhead-shaped mallet putter. The shaft features a double bend gooseneck hosel in a rear-shafted design. The putter is mainly silver, being made of stainless steel, with a tungsten weight and blue aluminum face insert.
Weighting
The BC 004 is a face-balanced putter with heel-toe weighting that makes it forgiving on off-center hits. The center of gravity is located deep in the clubhead, which Nike says reduces skidding off the club face and promotes a smooth rolling line. The paddle-style grip gives you a sure feeling in the hands as you stroke a ball.
Insert
The striking blue face insert on the BC 004 is made of 6061 aluminum that is 65 percent lighter than steel. This allows Nike to redistribute that weight savings into the heel and toe to balance your off-center hits even more.
Topline
The topline view of this club is long from the ball to the back of the club, giving the putter a very strong sense of alignment. It also frees up the player's eyes to look straight down the target line and see where he intends to roll the ball. The best putters talk about being able to "see the line," and this putter not only allows that, it promotes the view.