Callaway Golf FT i-Brids Pitching Wedge and Lob Wedge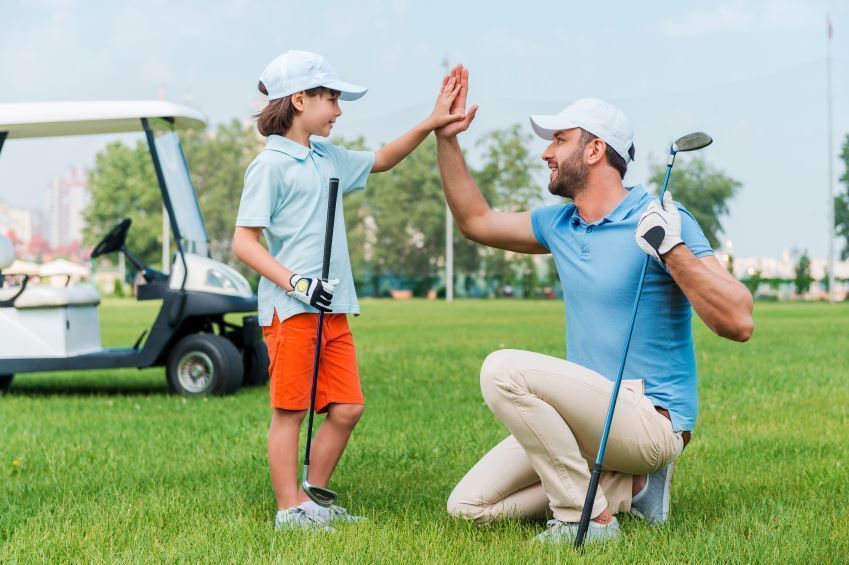 Callaway Golf's FT i-brids are one of Callaway's lines of game-improvement irons. The set includes three hybrid ironwoods that replace long irons, and five game-improvement mid-to-short irons: 6-iron through pitching wedge.

I-Brid Technology
The i-brid technology combines accuracy and control by lowering the center of gravity and expanding the sole, which allows the club to cut through the grass more easily. The technology addresses a key problem for many women golfers--getting the ball in the air. The design, which is also offset, results in Callaway's most forgiving and accurate club to date.
FT
The "FT" in the club names stands for "Fusion Technology," which Callaway introduced in 2007. This technology considers the golf club as a whole, not individual parts, and in doing so the company's engineers believe they developed a more complete club that allows for better clubhead stability and, in turn, better distance and more accuracy, even on mis-hits.

FT i-Brids Pitching Wedge Overview
The pitching wedge is a strong-lofted iron available in right- and left-handed versions. Like all i-brid irons, the pitching wedge is made with Callaway's signature multi-material construction and uniquely weighted sole. The club is oversize and marked with the manufacturer's game-improvement offset and modified Bore-Through hosel. Stiff shaft options (graphite and steel) are available from Callaway and other premium shaft makers. Though no longer in production, Callaway FT i-brids are still available on the secondary market.

Short Iron Body and Face Technology
The i-brid pitching wedge, with 44 degrees of loft, is made of a titanium notched cavity-backed body that encases a Callaway TPU SenSert, made from a molded thermoplastic urethane material. The insert fits behind the club face and dampens vibrations and enhances comfort.
Weighting System
The Callaway i-brid pitching wedge's large, game-improvement sole is fitted with two Tunite (mixture of tungsten and nickel) weight inserts near the toe and heel. Each helps keep the center of gravity low and toward the center of the club face, enhancing the sweet spot. The design, which Callaway calls Advanced Fusion Technology, increases the moment of inertia (MOI), helping high-handicappers keep the club face aligned and square at impact.
Stiff Shaft Options
Stiff shaft options for the i-brid iron line include a variety of steel and graphite products. Off the rack, stiff-flex i-brid irons are available in the Callaway FT i-brid Graphite shaft. Stiff steel flexes are available as custom fittings with shafts from Royal Precision (Rifle, Project X) and True Temper (Black Gold, Dynamic Gold, Dynamic Gold w/Sensicore, Dynamic Gold SL and True Temper TX90). The Callaway CG M75i Tour Graphite shaft is also offered in a stiff flex as a custom option.
Function and Workability
The i-brid 44-degree pitching wedge is an extremely comfortable club to hit. Its sole, lie and bounce pinch the ball well and produce nice trajectories with exceptional spin. The game improvement characteristics and strong loft make the club play more like an 8- or 9-iron. From the fairway, players with stronger swing speeds will fare better with a steel stiff shaft, while slower, higher handicappers will like the soft feel and low kick point of a graphite shaft, which makes the club a bit easier to square up at impact.'
FT i-Brids Lob Wedge Overview
The Callaway FT i-brid 59-degree lob wedge is available only right-handed and comes standard with a graphite shaft. The club has a 65-degree lie, a bounce angle of 9, a low kickpoint and mid torque. The club is 34 inches long.
Weighting
The 59-degree wedge is extremely perimeter weighted, allowing for a bigger sweet spot. Callaway moved the weighting from the center of the club or the hosel to the outside edges and uses "heavy tunite" in the sole to create a lower center of gravity. Tunite, a metal alloy developed by Callaway, is 20 percent heavier than steel and twice as dense as titanium.