Wilson Golf Putting Pal II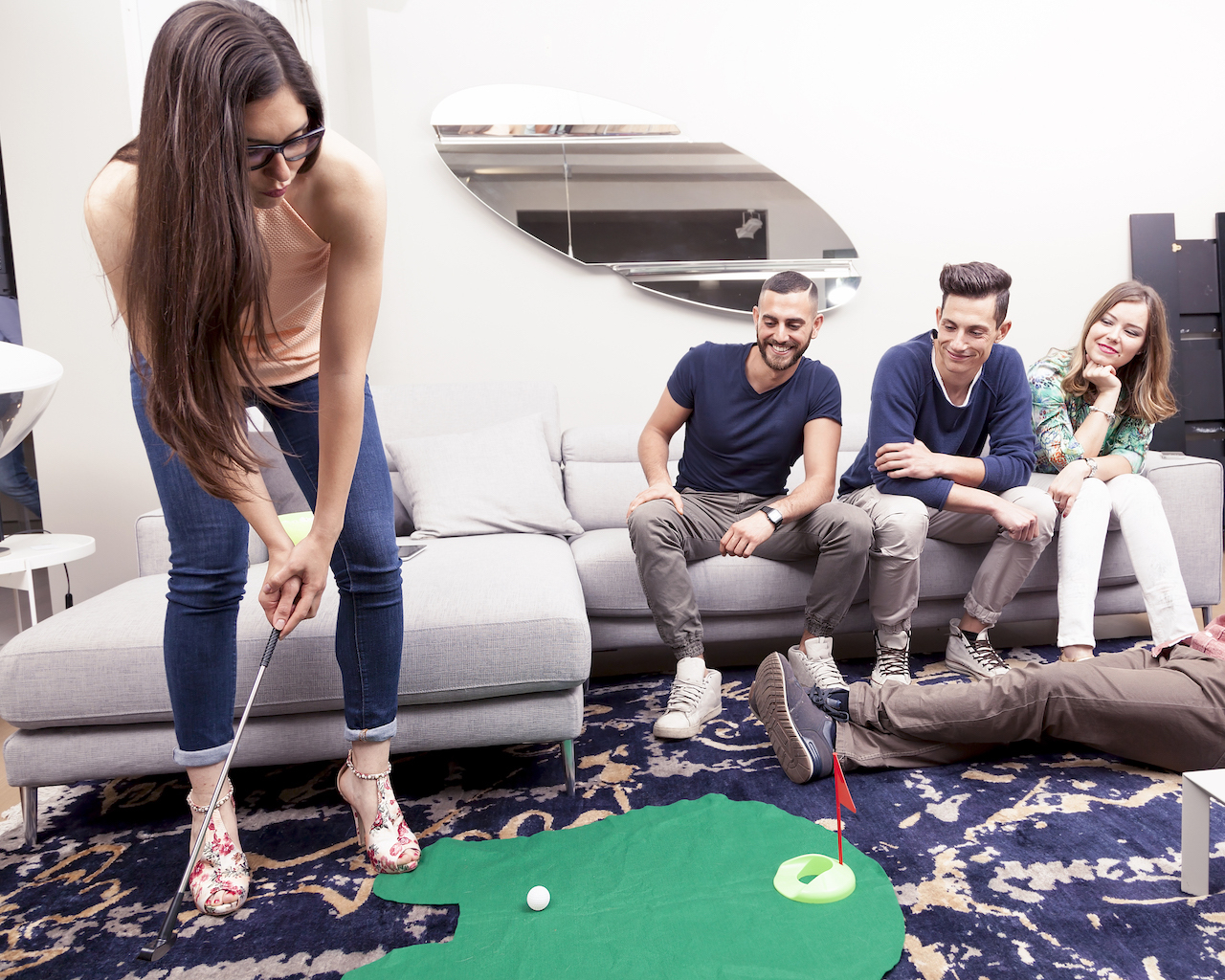 Putting can account for more than half the strokes in a golfer's score. Practice on the greens is important to improving your scores. But when golfers can't make it to practice green, a little work at home with an actual target like the Wilson Putting Pal II will improve you as a putter.
Target
All great golf pros and teachers say the same thing: the best way to get the most out of your practice time is to practice with a specific target in mind, just as you do when you play the game. Putting practice is no exception. The Wilson Putting Pal II offers not just a target, but audio feedback and a clicking mechanism that returns the ball to you.
Easy Return
Putt your ball into the center of the "hole" in the Wilson Putting Pal and the little machine will click and return the ball right to your feet. Why go chase your practice balls into a drinking class or under a coffee table when you can have Wilson return the ball right to you, electrically and easily?
Sound
Hit the center of the hole in the Wilson Putting Pal II and you'll hear a sound similar to the ball falling into the cup.
Actual Diameter
The Wilson Putting Pal II is the same size as an actual cup, making your practice even more practical. Hit the ball right into the center and you've made the putt. Rattle the putt against the edges of the hole and you know your putt might have lipped out.
Indoor Practice
What better way to improve your golf game than to practice your putting indoors over the winter months? Hard wood, slick carpet or slow shag, you can practice your putting anywhere and the Wilson Putting Pal II goes right along with you.
Price
Originally retailing at more than $100, you can find this item--no longer manufactured by Wilson--for less than $20 from a variety of online retailers.