Rife Two Bar Hybrid Mallet Putters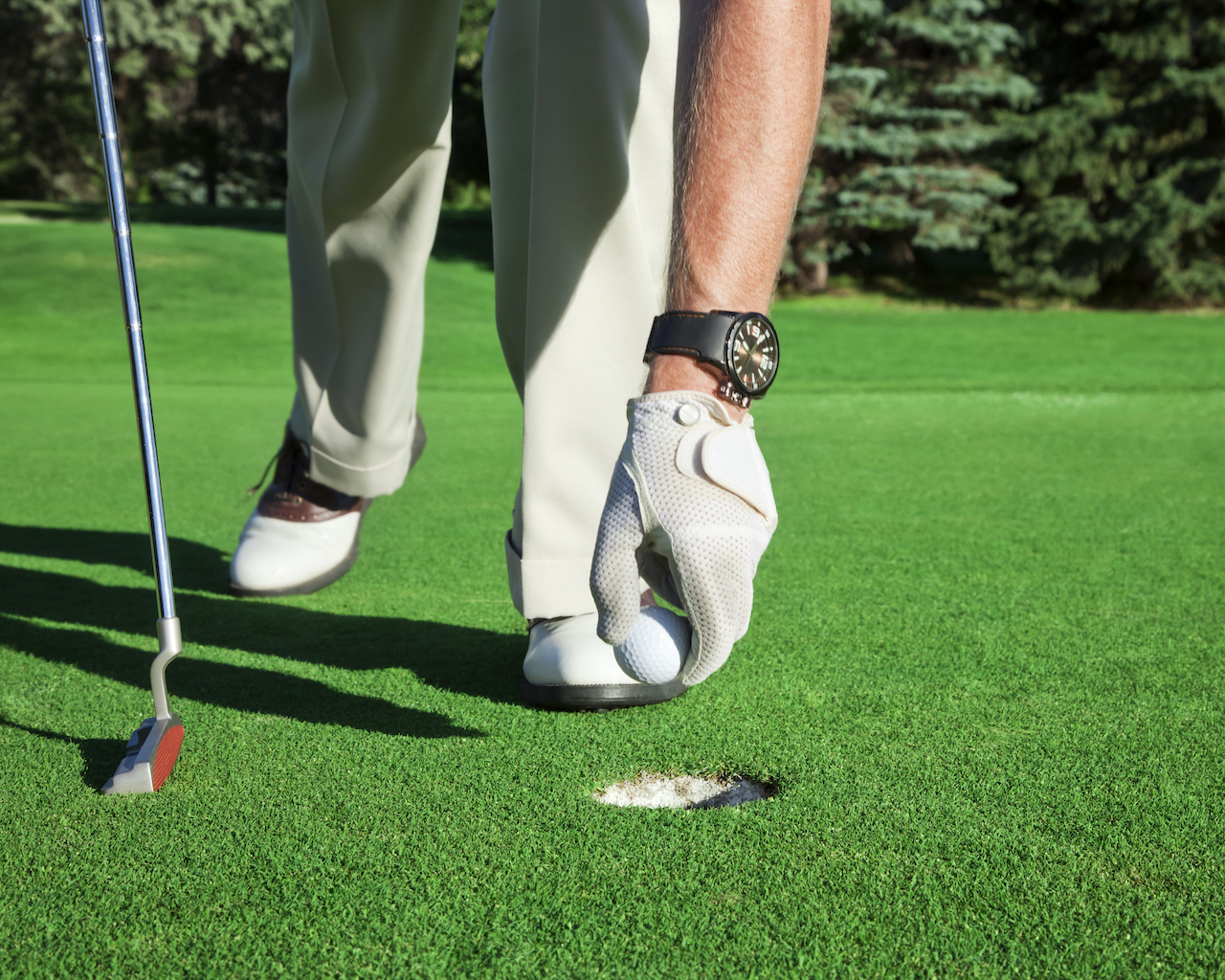 Rife burst into the putter market in 2005 with its two-bar putters with adjustable weighting, two-bar alignment and lie alignment fitting system. Proven on both the U.S. and European professional tours, the Rife Two Bar Mallet putter was one of the company's most popular models among amateurs and professionals alike. Though Rife has moved forward with newer models, the Two Bar Mallet is still available on the secondary market.
Style
The Two Bar putter comes in two different models, the blade and the mallet. The mallet is a larger, more solid-feeling putter head with a plumber neck that combines all the best features of the Island Series Barbados putter and the original Two Bar putter. This combination is what inspired the "hybrid" name in the new models. Available in a silver stainless steel version or a black finished tour version, this putter has a striking look in an unusual design.
Technology
The new Two Bar Hybrid putter uses Rife's RollGroove technology that works to minimize skid off the club face and get the ball rolling along the ground sooner. The two bars the club is named for feature removable, adjustable weighting, enabling each player to customize the club to her game or even the type of greens she plans to play. The LieAline fitting system also allows the player to adjust the club lie to the specific geometry of virtually any putting stroke.
Company
Rife jumped into the putter business in 2005 and hasn't looked back. It is fairly unusual for a golf club company to find such immediate success with only one club and without covering the spectrum of equipment possibilities from irons to woods and drivers. Rife is simply a putter company and has proven that there is a market of golfers who truly enjoy using their product.
Success
Rife is proud in its claim that despite the fact that no professional golfers are paid to use their clubs, players using Rife putters have topped the European Order of Merit (2007), won four major championships and have won on every major professional tour.