Callaway Golf Mens FT-5 Tour Driver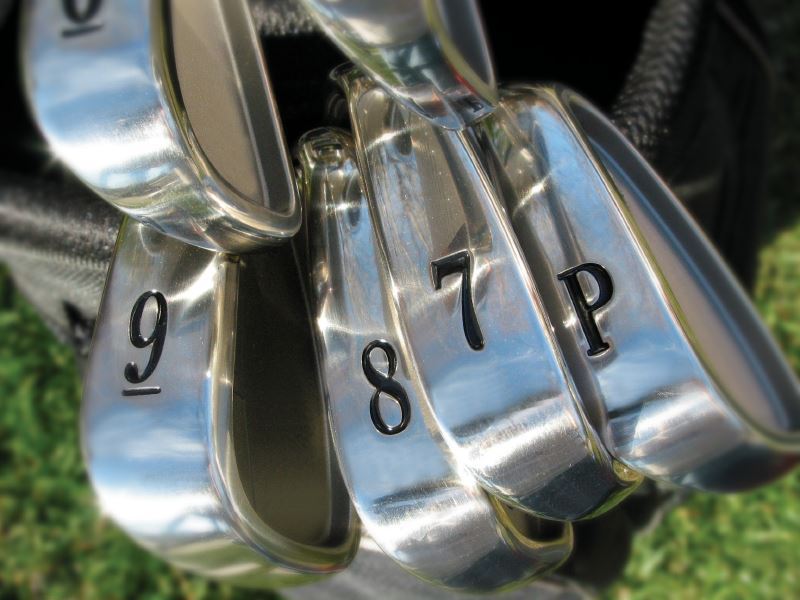 With the success of its Great Big Bertha titanium drivers, Callaway has continued to produce industry-leading woods with the FT family of drivers. The FT-5 Tour features carbon fiber/titanium construction and a large face. The FT-5 is made with Callaway's Fusion Technology, which, the company claims, results in a unique weight distribution. Despite being discontinued, the FT-5 is still a reliable club and heavily traded in the pre-owned market.
Carbon Composite Body
While titanium is still a common material in driver construction, Callaway's FT-5 series clubheads are made from a carbon composite. The process involves blending a mixture of fine carbon fibers, each placed in different directions, which, according to the company, adds strength as the metals harden inside the clubhead mold. Each layer of fiber is heated and compressed and bonded with epoxy, creating a strong, single alloy.
Titanium Cup Face
With its unique carbon body, the FT-5 is championed by Callaway's signature VFT (Variable Face Thickness) face design. Made of titanium, the FT-5's face contains varied levels of thickness to create a springboard effect at different locations on the surface. The face unit (cup) is bonded to the composite body.
Fusion Technology
With its 460cc head, FT-5 drivers were designed using Callaway's Fusion Technology, which uniquely places 50 grams of weight in the body of the club head. This--Callaway calls it a discretionary weighting system--distributes the weight from heel to toe. Twenty-five grams of this discretionary weight is located toward the heel, where it allows a significantly low center of gravity for low, penetrating ball flights.
Resources