Odyssey White Hot Putters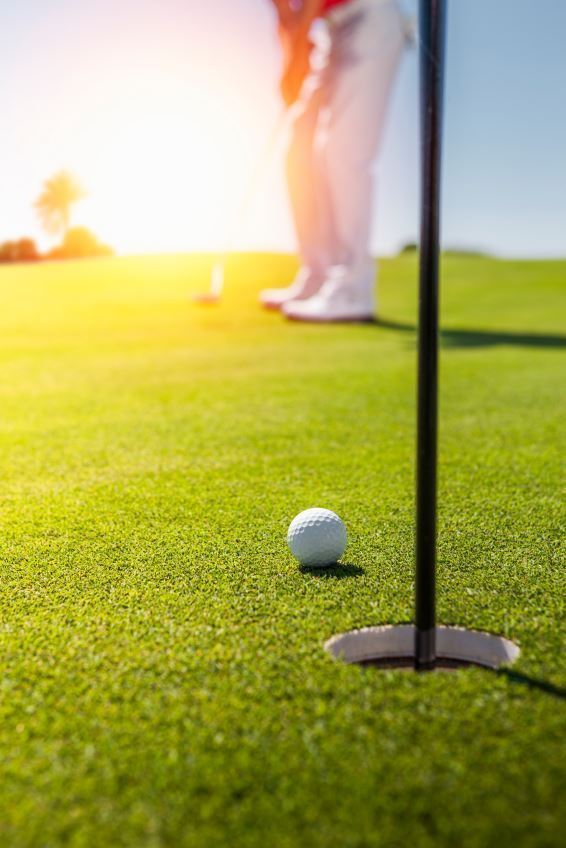 Odyssey, owned by Callaway Golf, emerged in 1990. By the mid-'90s, its Rossie line became tremendously popular among professionals and recreational players. Touring pros like Nick Faldo, Tom Watson and a score of others won several PGA tournaments using Odyssey putters. The Odyssey Rossie and Dual Force lines quickly became some of the most sought-after putters on the market. The White Hot RX line currently features 7 models, with 3 of them coming in women's models as well.
White Hot RX #1 and #2
The White Hot RX series features 2 traditional blade putters. The RX #1 putter is a heel-to-toe weighted classic offset blade, available in 33- 34- and 35-inch shafts. The signature Odyssey "elastomer" face insert is fit inside a stainless steel body. The sole is fit with weight ports that optimize the clubhead's weighting. It is also available in a lighter women's model. The White Hot RX #2 CS is also a heel shafted blade, also available with 33- 34- and 35-inch shafts, the elastomer insert and the sole weight ports. The difference between the two clubs lies in the hosel, the RX #1 features an offset hosel while the RX #2 does not.
White Hot RX Mallet Putters
The White Hot RX Series includes 4 designs of mallet putters. It features the RX 2-ball putters (in men's and women's) that are known for their perimeter weighting and unique alignment system, where the ball lines up with two golf ball-shaped elastomer markings set in the crowns. The White Hot RX series also includes the White Hot RX Rossie putters, which are modified versions of the original Rossie line from the 1990s. It also includes two modified mallets, the #7 and the Fang which feature a cut out in the middle of the club's head, forming a hybrid blade/mallet style of putter. The increased perimeter weighting encourages a smooth and steady stroke.
Technology
Odyssey White Hot putters are known for their soft carbon stainless steel and brushed finishes that almost completely eliminate glare at set up. Each club also boasts the hard rubber face inserts (elastomers), which are designed using the same technology the company uses to create its multi-layered golf balls.
Performance
Some White Hot models suit some players better than others. Regardless of which design will fit your needs, all White Hot putters are extremely responsive and comfortable. The face inserts allow the ball to roll true with a minimal amount of skid, making Odyssey a leading putter among touring pros.
Price
Most retailers aren't moving very far from the White Hot line's per-club manufacturer's suggested retail price. Most outlets tend to sell the newer lines for prices in the $120 to $180 range, depending on the model. They are also heavily traded on the used market.
Resources