About David Gleeson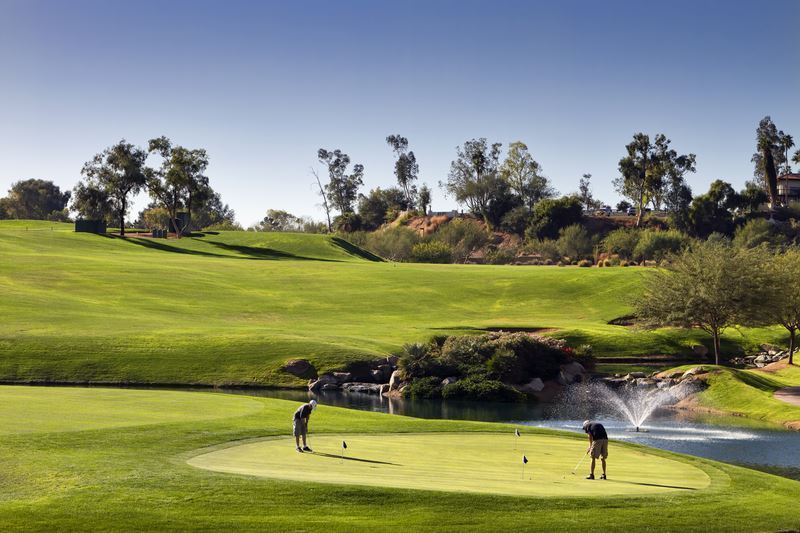 David Gleeson is an Australian professional golfer who plays on the Asian Tour. He began his career as a champion amateur player in Australia before eventually finding a home on the Asian professional circuit. After struggling early in his career Gleeson found professional success in 2008, which he has attributed to becoming a father.
Amateur Career
Gleeson began his amateur career in his native Australia. In 1996, at age 18, he won the Australian Amateur Championship. That same year he was a member of the World Amateur Championship team that captured the Eisenhower Trophy. In 2001 he was a champion at the PGA Tour of Australasia Qualifying School.
Asian Tour
Gleeson began playing regularly on the Asian Tour in 1999. That year he played in 16 tournaments, making the cut 11 times. He finished the season ranked 87th on the tour with earnings of $10,413. His career on that tour has included peaks and valleys, as he finished 2002 ranked 10th with earnings of $120,194, then falling to $7,753 in 2005.
Successes
His first career victory came in 2002 when he won the Volvo China Open, where he was the leader or co-leader after every round. He enjoyed his best year in 2008, finishing fifth in the rankings with winnings of $483,121. He also attained his second professional victory when he won the Macau Open, again leading from start to finish. In 2009, his best finish as of late August was fourth place at the Brunei Open.
Other Pro Experience
Gleeson has also played on Nationwide and PGA Tour events. He participated in a total of four Nationwide events but failed to make the cut in any of them. In 2007 he played in the British Open, which has been his only PGA Tour appearance to date. He again failed to make the cut, finishing at 18 over par after two days.
Personal
Gleeson was born on February 2, 1978, in Dalby, Queensland. He is married with one child, and in addition to being a pro golfer he is also an accomplished pianist. His interests also include aviation. If he were not a golfer, he has indicated that he would be working on his father's farm. He now resides in Taipei.