About David Mathis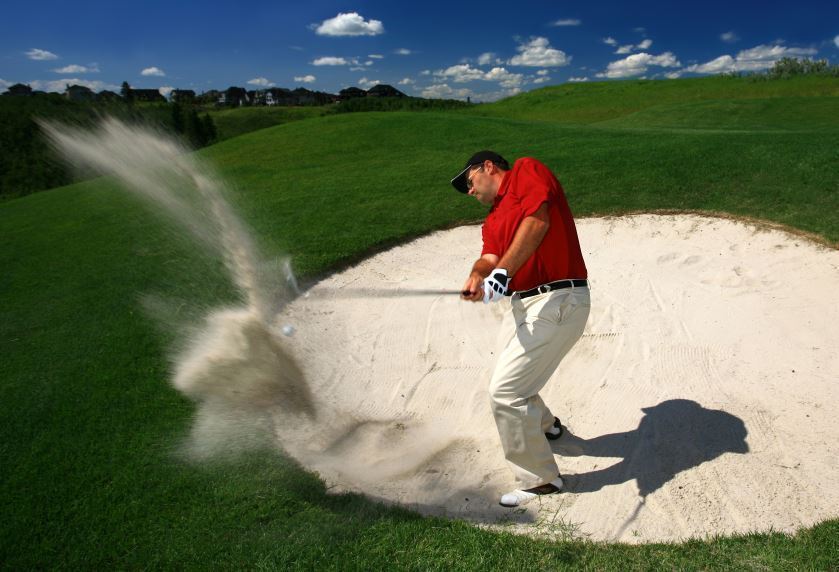 David Mathis is a professional golfer from the United States who competes primarily on the PGA Tour. He turned professional in 1997 and won his first event, the BMA Charity Pro-Am, in 2008. After he turned professional, Mathis competed mainly on the Nationwide Tour, until 2009, when he played the full schedule on the PGA Tour.
Personal Information
Mathis was born Feb. 22, 1974, in Winston-Salem, North Carolina. He stands 6 feet tall and weighs 168 pounds. He resides in Raleigh, North Carolina. Mathis graduated in 1997 from Campbell University in Buies Creek, North Carolina, with a degree in business.
Turning professional
Mathis initially competed in few professional tournaments after he turned pro in 1997. His first professional event was the Michelob Championship at Kingsmill in Virginia, where he finished at 5-over par and missed the cut. He played a single professional event per season from 1998 through 2002, missing the cut in each. He missed two cuts in 2003, another in 2004, and three more in 2005. In December 2005, however, he carded a 4-under par at the PGA Tour Qualifying Tournament. More important than the $5,000 he won for tying for 73rd place, the event served as a springboard to the Nationwide Tour.
The Nationwide Tour
During 2006, his first year competing on the full Nationwide circuit, Mathis played 27 events. He missed the cut in 16 of those tournaments and finished in the top 25 three times. His best finish that season was a tie for 12th place, at the Chattanooga Classic. He won $51,300 that year, an amount he surpassed in 2007, 2008 and 2009.
Nationwide Success
The 2007 season marked his emergence in the Nationwide Tour. He made the cut in 14 of the 24 events in which he competed that season, and carded eight top-25 finishes. His best was a tie for second place at the Miccosukee Championship in October. For that effort, he won $50,600, nearly eclipsing his total the previous year. During 2007, he won more than $135,000. The next year was an even better for Mathis, who won $276,400 that year and his first victory as a professional. He shot a 20-under par to win the BMW Charity Pro-Am. His performance in 2008 earned him a spot on the PGA Tour for the 2009 season.
PGA Tour
Mathis competed primarily on the PGA Tour in 2009, but also played in the Nationwide Tour's Rex Hospital Open in May. He finished third and took home a check for $35,700. He competed in 21 PGA Tour events, making the cut in 14 of them. His best finish was at the St. Jude Classic presented by FedEx in June, when he shot a 5-under par to finish in a tie for 23rd place. He earned more than $48,400 for that event, his biggest payday of the season. For the year, he won more than $298,000 during PGA Tour events.