Updated August 20, 2009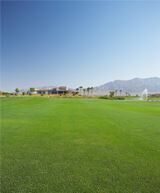 Alex Cejka is a Czechoslovakian-born golfer that has played on the PGA Tour, European Tour and Challenge Tour. Cejka's family fled Czechoslovakia during his childhood, relocating to Munich, Germany, when Cejka was 9 years old. Cejka turned professional in 1989 and has gone on to win 10 tournaments during his career.
Cejka's initial win as a pro came in 1990 at the Czech Open, a tournament he would win for the second time in 1992. Cejka spent much of the beginning stages of his career on the Challenge Tour, where he won four times. Cejka's first win on the Challenge Tour came at the 1991 Audi Quattro Trophy, and he prevailed at the Audi Open in 1993. Cejka's other two wins on the Challenge Tour came at the 1997 KB Golf Challenge and the Galeria Kaufhof Pokal Challenge in 2002.
After becoming a full-time member of the European Tour in 1994, Cejka quickly developed into a mainstay on the tour. He finished sixth on the Order of Merit in 1995 after winning three times (Turespana Masters Open de Andalucia, Hohe Brücke Open, Volvo Masters) and ranked inside the top-100 on the Order of Merit in each season from 1995-2004. In total, Cejka won four times on the European Tour with his most recent victory coming at the 2002 Trophée Lancôme.
Cejka earned his PGA Tour card in 2003 following a successful bid through qualifying school. During his rookie campaign, he compiled four top-10 finishes and surpassed $1 million in winnings. Cejka followed that with an even better season in 2004, accumulating in excess of $1.3 million in earnings. Since then, he's been unable to total more than $1 million in a season. However, Cejka has 12 top-10 tournament finishes.
Participating in 17 major events, Cejka's best finish in a major came at the 2004 PGA Championship where he placed fourth. Cejka has made the cut at 10 majors, with his other notable finishes coming at the 1996 British Open where he tied for 11th and a tie for 13th at the 2001 British Open.
Cejka currently splits time between Las Vegas, Nevada, and Prague. Cejka has represented Germany in numerous worldwide events, including the Alfred Dunhill Cup, World Cup and Seve Trophy. As of August 2009, Cejka has totaled nearly $9 million in career earnings.