About Robert-Jan Derksen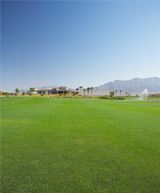 Robert-Jan Derksen is a professional golfer from the Netherlands. He was a highly successful Dutch amateur golfer and turned professional in 1996. He has played events on the Asian Tour and the European Tour, and in 2003 played in the British Open Championship. His first victory as a professional golfer was in 2003.
Amateur Career
Born January 3, 1974, in Nijmegen, Netherlands, Derksen was a successful amateur golfer, winning the Dutch Amateur Championship in 1993, 1994, 1995 and 1996. In 1996 he also was the winner of the Dutch Amateur Stroke Play Championship. That same year, his Netherlands team won the Eisenhower Trophy, a world amateur team golf championship held every other year.
European Tour
Derksen got his first taste of European Tour events in 1997, when he played in 15 of them. But it wasn't until 1998 that he was a full-time member of the tour. He struggled that year, cracking the top 10 in just two of 24 events. Two times he struggled enough on the European Tour that he had to spend a season on the second-tier Challenge Tour. His first victory on the European Tour was in 2003, when he won the Dubai Desert Classic. He scored his second victory in 2005, when he carded a 13-under par total to win the Madeira Island Open Caixa Geral de Depositos. He nearly won for a third time in 2008 at the BMW Asian Open, but finished in second place.
Order of Merit
Though he has struggled at times to maintain his place on the European Tour, Derksen has been in a relatively stable position on the tour's Order of Merit. He was 166th in 1998 and 142nd in 1999, then slid to 204th and 153rd in 2000 and 2001. He finished in the 149th position in 2002, then 40th the next year. He was in the top 63 in five of the six seasons between 2004 and 2009, including in 2007, when he finished the European Tour season in the 36th position on the Order of Merit.
Golf Statistics
Since 2002, Derksen has lowered his stroke average in most seasons. He averaged 72.79 strokes in 2002, compared with 71.13 strokes in 2009. However, he has fallen in other areas. His driving accuracy was nearly the same in 2009 as it was in 2002, but well below where he was at in the middle of the decade. His driving distance statistics are similar, though he improved the number of greens he hit in regulation from 62 percent in 2002 to 68 percent in 2009. Throughout his career, he has averaged about 29 putts per round.
Youth Development
Derksen founded a youth golf team in 2005, called the Golfjuniors, which consisted of three of the top Dutch amateur golfers. He says he is committed to developing the sport of golf at the youth level. He founded the team after hearing about Scottish golfer Paul Lawrie and his support of junior golf. Other coaches, including a putting specialist, also participate in Derksen's youth golf team.