How to Ship Your Golf Clubs and Avoid the Airport Hassle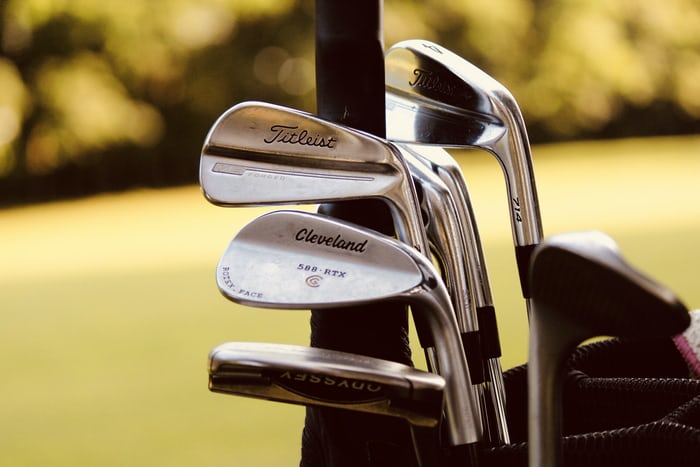 Traveling with golf clubs is a hassle, as anyone who has attempted it surely knows. If traveling with multiple checked bags then those fees will really pile up. "Oversize" baggage fees can also be in excess of $150 and as with all airline travel, golfers run the risk that their sticks will be mishandled or lost, ruining the entire golfing vacation. Airlines frequently define exactly what items can be shipped inside the golf bag and often bulky items are held up at customs if traveling abroad. This doesn't mean that checking your clubs is always a terrible idea, but depending on where you are traveling and the policies of your airline, shipping your gear through a third party can be a more secure and less troublesome option.
There are multiple options for shipping your clubs, starting with traditional carriers like UPS and FedEx and moving to services that specialize in sports equipment like Luggage Forward and Ship Sticks.
UPS
Conveniently located in hundreds of cities, UPS stores centers can help you get your golf bag properly packed to prevent damage in shipping. They will deliver to any "staffed business address," meaning clubs can be shipped to hotels, golf courses or resorts, though you will need to check with these businesses beforehand. Golfers should know that using anything other than standard shipping will raise fees exponentially, but if you have plenty of time to plan ahead then UPS is an affordable option. Costs vary, but are generally less than $100 one way in the US.
FedEx
Like UPS, FedEx offers thousands of stores to ship your clubs from, including FedEx Stores and Office Depot and OfficeMax locations. Standard shipping through FedEx within the continental US runs $100 or less and takes 4 days or fewer to ship. FedEx can also ship internationally in generally less than a week, though costs vary greatly depending on destination. Like UPS, FedEx also offers expedited shipping but at a hefty price.
Luggage Forward
If you are looking at international travel, like your first trip to enjoy the famous British courses, Luggage Forward is a great option for getting your clubs to your final destination. Luggage forward makes all arrangements for you and can be booked online or over the phone. They will even come to your house to get your clubs, box them up for shipping, handle any customs paperwork that may be needed and arrange to have your clubs ready when you arrive at your final destination. Luggage forward can also handle all your other luggage to allow you a hassle-free trip.
Ship Sticks
Ship Sticks is another option for shipping golf clubs internationally and domestically. The business caters to golfers specifically, and offers real-time tracking as well as $1000 worth of insurance coverage included in the price. Ship Sticks is a great choice internationally but is also worth considering domestically, with its costs often lower than UPS and FedEx thanks in part to the relationships they have with the country's most popular golfing destinations. They can also ship the rest of your luggage with your clubs to ensure smooth travels
---
Another option is to rent clubs for your trip and skip shipping altogether. While it may seem difficult to play without your favorite clubs, it does eliminate any worry about possible damage to clubs and allows for smooth travel, and often costs less the price of renting clubs from a course. Two companies currently offering club rental services are ClubHub and Clubs to Hire.
ClubHub
If traveling domestically, ClubHub rents a TaylorMade M4 13-piece men's set and TaylorMade Kalea 11-piece women's set. The set can be delivered anywhere in the US and comes with a shipping container to return the clubs after use. Simply arrange for UPS pickup at your hotel or drop the clubs off at a UPS Store. Costs are $69 for the first day and $20 for every day afterwards, or 14-31 days for a fixed price of $329.
Clubs to Hire
Clubs to Hire offers clubs from TaylorMade, Callaway, Mizuno and Wilson that can be picked up at 28 locations in North America, Europe, Asia, Africa and Australia. Most often these locations are served through international airports and Clubs to Hire will meet you directly at the airport. While their locations are limited, currently they are only available in Scottsdale, AZ and Orlando, FL for example, Clubs for Hire offers excellent prices ranging from $70-100 per half week to full week.