Professional Secrets: Swing like Francesco Molinari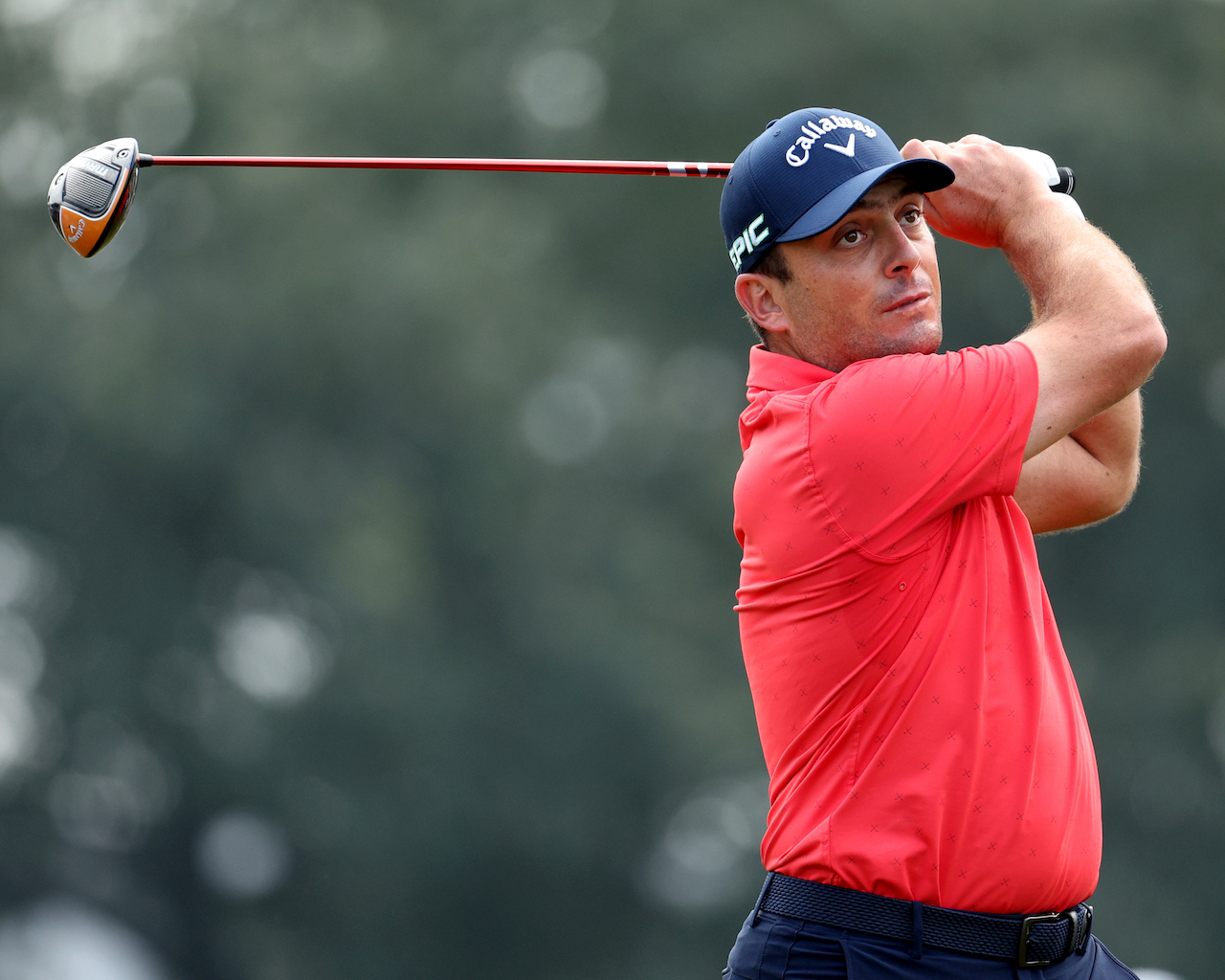 Italian golfer Francesco Molinari has become one of the world's best golfers, though during his journey many have underestimated him. Even today, at only 5 ft. 8 in., the golfer doesn't exactly cast an imposing figure. Molinari was born in Turin, Italy, in 1982. He learned the game early in his life with his brother Edoardo Molinari. Edoardo was initially seen as the more talented of the 2, though they both had respectable amateur careers. Despite Francesco's 2 Italian Amateur titles, it was Edoardo who first turned golf heads when he won the 2005 U.S. Amateur and earned a spot at the 2006 Masters, where Francesco caddied for his brother. However, back in Europe, Francesco would start building a career on the European Tour.
Career Accomplishments
After winning the Italian Match Play Championship in 2004, Molinari made the decision to turn professional. He had earned his place on the 2005 European Tour through qualifying school and had a reasonable first season, finishing 86th. In 2006, Molinari won his first event by taking home the Italian Open at just 23 years old. He began working on his consistency with over 20 top-10 finishes in the coming years, though he would have to wait until 2010 for his next win. By 2009, Molinari was ranked in the top-50 in the world and continued to compete on the European Tour. He would win the 2010 WBC-HSBS Champions to move to number 14 in the world rankings and went on to compete in the 2010 Ryder Cup. While Europe won the affair, Molinari could only claim one win while teamed up with brother Edoardo, while also losing his singles match to Tiger Woods. Molinari would have some revenge in 2012 when he halved his rematch with Woods, earning Europe the decisive point to finish their comeback from 10-6 down to win 14½-13½ in what has been called the "Miracle at Medina". It would not be Molinari's last memorable moment in the Ryder Cup.
Though undoubtedly well known to European golf fans, outside of his appearances at the Ryder Cup Molinari was not very well known to American fans. In 2013 and 2014, Molinari chose to compete in some PGA Tour events, never winning but claiming several top-20 finishes including 6th at the 2014 Players Championship. That was good enough to earn Molinari a PGA Tour card and allowing him to play more events in America. Molinari continued to show improvement, winning European Tour events in 2016 and securing 2 second-place finishes. However, it was 2018 that would prove to be the career year for Molinari and propel him into stardom. It started with a win at the European Tour's BMW PGA Championship in May, followed by his first PGA Tour win at the Quicken Loans National on July 1st. This rich vein of form then continued to the Open Championship, also in July, when Molinari came from 3 shots back to claim his first major championship. The win was the first major won by an Italian golfer and Molinari saw his profile rise quickly. He then won the European Tours equivalent to the FedEx Cup known as the Race to Dubai. But Molinari was not through yet. Playing at the 2018 Ryder Cup, Molinari became the first golfer to win 5 matches in a single tournament by winning all his doubles matches (paired with English golfer Tommy Fleetwood) and a singles match against Phil Mickelson. Molinari has started 2019 in much the same way, winning the Arnold Palmer Invitational and continuing to show why he is one of today's best golfers.
Clubs
The following are the clubs Molinari used to win the 2019 Arnold Palmer Invitational. Molinari is sponsored by Callaway and all his equipment except his putter are made by Callaway. His driver is a Callaway Epic Flash Sub Zero (Mitsubishi Tensei CK Blue), 9 degrees while his 3-wood is a Callaway Epic Flash Sub Zero, 13.5 degrees. Molinari also uses a hybrid Callaway Apex, 20 degrees. He uses 2 kinds of irons, with his 5-Pitching Wedge being Callaway Apex MB 18, and his 4-iron a Callaway Apex Pro 19. Molinari uses 3 Callaway Mack Daddy 4 wedges at 50, 56 and 60 degrees. Last, he uses an Odyssey Toulon Madison Stroke Lab and a Callaway Chrome Soft X ball.
Driving Tips
Francesco Moliari shares some tips for getting more distance off the tee by addressing golfers to shift the focus away from pure arm and shoulder strength and focus more on creating a smooth powerful swing. Start with focusing on turning your torso fully during your backswing in order to generate as much power as possible. One way that Molinari accomplishes this is by turning his front foot from a traditional perpendicular position to instead turn face slightly toward the target line. This, Molinari asserts, allows for more hip rotation and thus more speed in the downswing. It also allows for your hips to rotate through the ball, again generating more speed. Next, Molinari does another peculiar thing: he lifts his front heel during his backswing. Molinari has admitted that he lacks flexibility in his back and that by lifting his heel he can compensate for that lack of flexibility. Molinari began using these tips and has seen his average distance increase over 20 yards. While these tips are not for everyone, they are worth trying the next time you're on the range to see if Molinari's techniques work for our swing as well.