U.S. Open Stories: A History of Hole-in-Ones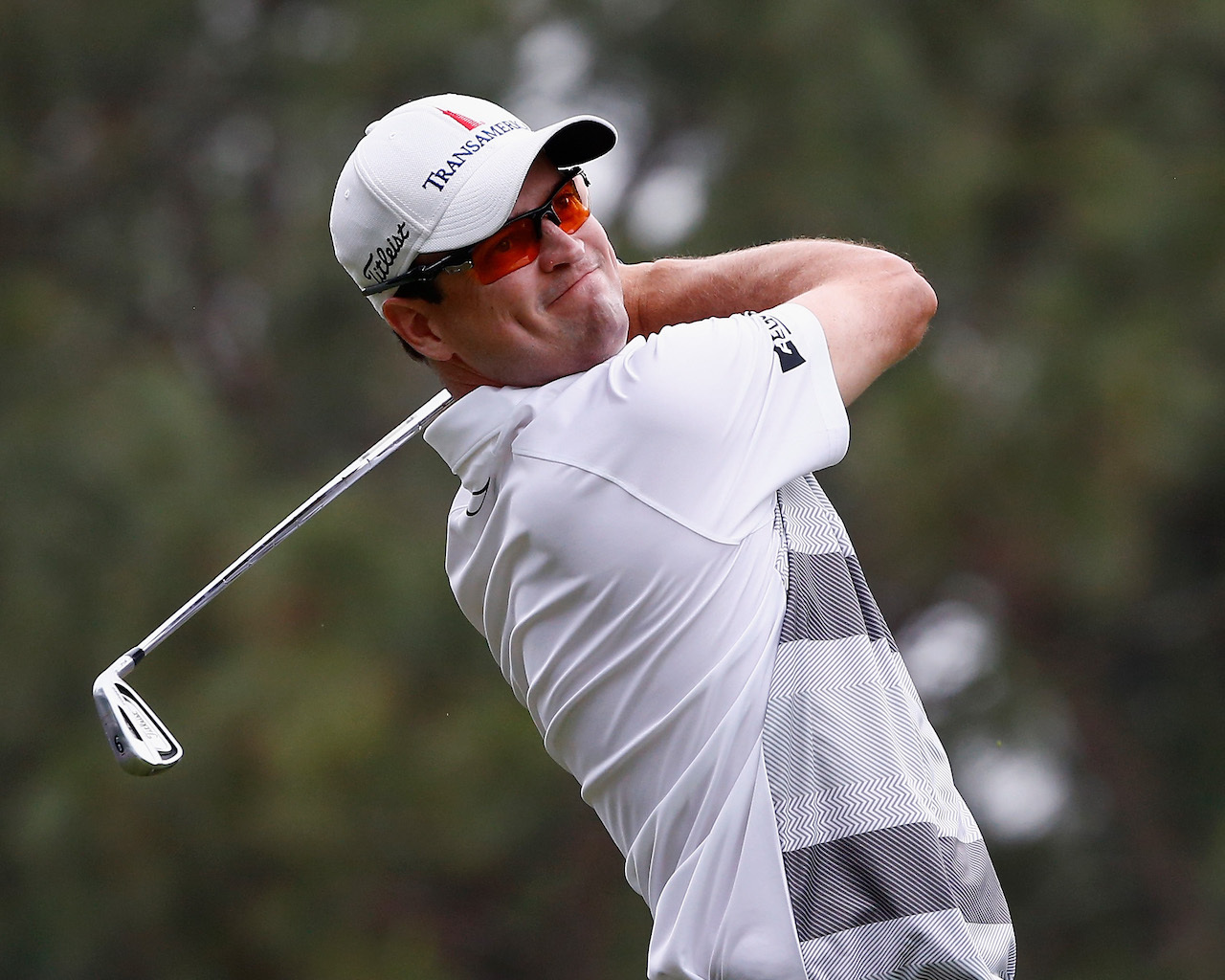 U.S. Open Aces
The U.S. Open is notoriously hard, with the USGA famously growing out rough long enough to make finding let alone hitting a golf ball difficult, as well as narrowing fairways and making greens as fast as possible. Still, the second oldest major has still seen its fair share of aces with 44 currently in the record books since the first tournament was played in 1895.
Curiously, no golfer who has hit a hole-in-one at the U.S. Open has gone on to win that tournament. That trend has held since the very beginning when the first hole-in-one was made by Scottish golfer Jack Hobens at the 13th U.S. Open in 1907. It was held at the Philadelphia Cricket Club in the era of hickory shafted clubs and before grooved irons became standard. Still, Hobens managed to hit a 147-yard ace. Zach Johnson hit the most recent ace on the 191 yard 9th hole of Pinehurst no. 2. While a respectable distance, Johnson couldn't compare to Shawn Stefani's ace in 2013 at 229 yards at the Merion Golf Club, currently the longest ace in U.S. Open history.
The tournament has seen 44 aces hit by 43 golfers. It was legendary golfer and now course designer Tom Weiskopf who managed to hit a hole-in-one at both the 1978 and 1982 U.S. Opens. Remarkably, the U.S. Open has also seen 3 amateurs ace a hole. Dick Chapman is the first amateur to score an ace when he sank it in one at the 1950 U.S. Open. Billy Kuntz followed suit in 1956 and another amateur would not hit a hole-in-one until Spencer Levin in 2004.
The most memorable U.S. Open for aces occurred at the 1989 U.S. Open when a remarkable 4 were scored. The tournament was hosted by Rochester's Oak Hill Country Club and saw every hole-in-one scored on the 6th hole. This holds the record for the most aces at a U.S. Open. The golfers who hit the hole-in-ones were Drew Weaver, Mark Weibe, Jerry Pate and Nick Price. Remarkably, every ace happened in the second round and within a two hour window of time. Another coincidence is that each golfer used a 7-iron.

List of Aces at the U.S. Open
Jack Hobens, Philadelphia Cricket Club (St. Martin's Course), Chestnut Hill, Pa., 1907
Eddie Towns, Skokie Country Club, Glencoe, Ill., 1922
Leo Diegel, Inverness Club, Toledo, Ohio, 1931
Zell Eaton, Baltusrol Golf Club (Upper Course), Springfield, N.J., 1936
Dick Chapman (amateur), Baltusrol (Lower Course), Springfield, N.J., 1954
Johnny Weitzel, Baltusrol (Lower Course), Springfield, N.J., 1954
Billy Kuntz (amateur) Oak Hill Country Club (East Course), Rochester, N.Y., 1956
Jerry McGee, Pebble Beach (Calif.) Golf Links, 1972
Bobby Mitchell, Pebble Beach, 1972
Pat Fitzsimmons, Medinah (Ill.) Country Club (No. 3 Course), 1975
Bobby Wadkins, Cherry Hills Country Club, Englewood, Colo., 1978
Tom Weiskopf, Cherry Hills, Englewood, Colo., 1978
Gary Player, Inverness Club, Toledo, Ohio, 1979
Tom Watson, Baltusrol (Lower Course), Springfield, N.J., 1980
Johnny Miller, Pebble Beach, 1982
Bill Brodell, Pebble Beach, 1982
Tom Weiskopf, Pebble Beach, 1982
Scott Simpson, Oakmont (Pa.) Country Club, 1983
Mark McCumber, Winged Foot Golf Club (West Course), Mamaroneck, N.Y., 1984
Ben Crenshaw, Oakland Hills Country Club (South Course), Birmingham, Mich., 1985
Doug Weaver, Oak Hill Country Club (East Course), Rochester, N.Y., 1989
Mark Wiebe, Oak Hill (East Course), Rochester, N.Y., 1989
Jerry Pate, Oak Hill (East Course), Rochester, N.Y., 1989
Nick Price, Oak Hill (East Course), Rochester, N.Y., 1989
Jay Don Blake, Medinah (No. 3 Course), 1990
John Inman, Hazeltine National Golf Club, Chaska, Minn., 1991
Fuzzy Zoeller, Hazeltine National, Chaska, Minn., 1991
Mike Hulbert, Baltusrol (Lower Course), Springfield, N.J., 1993
Sandy Lyle, Baltusrol (Lower Course), Springfield, N.J., 1993
Gary Hallberg, Shinnecock Hills Golf Club, Southampton, N.Y., 1995
Chris Perry, The Olympic Club (Lake Course), San Francisco, Calif., 1998
Todd Fischer, Pebble Beach, 2000
Phil Mickelson, Southern Hills Country Club, Tulsa, Okla., 2001
Olin Browne, Southern Hills, Tulsa, Okla., 2001
Shigeki Maruyama, Bethpage State Park (Black Course), Farmingdale, N.Y., 2002
Andy Miller, Bethpage State Park (Black Course), Farmingdale, N.Y., 2002
Scott Hoch, Bethpage State Park (Black Course), Farmingdale, N.Y., 2002
Spencer Levin (amateur), Shinnecock Hills, Southampton, N.Y., 2004
Peter Jacobsen, Pinehurst Resort (No. 2), Village of Pinehurst, N.C., 2005
Peter Hedblom, Winged Foot (West Course), Mamaroneck, N.Y., 2006
Thongchai Jaidee, Pebble Beach, 2010
John Peterson, The Olympic Club (Lake Course), San Francisco, Calif., 2012
Shawn Stefani, Merion Golf Club (East Course), Ardmore, Pa., 2013
Zach Johnson, Pinehurst Resort (No. 2), Village of Pinehurst, N.C., 2014