U.S. Open Stories: Tiger Woods Shatters Records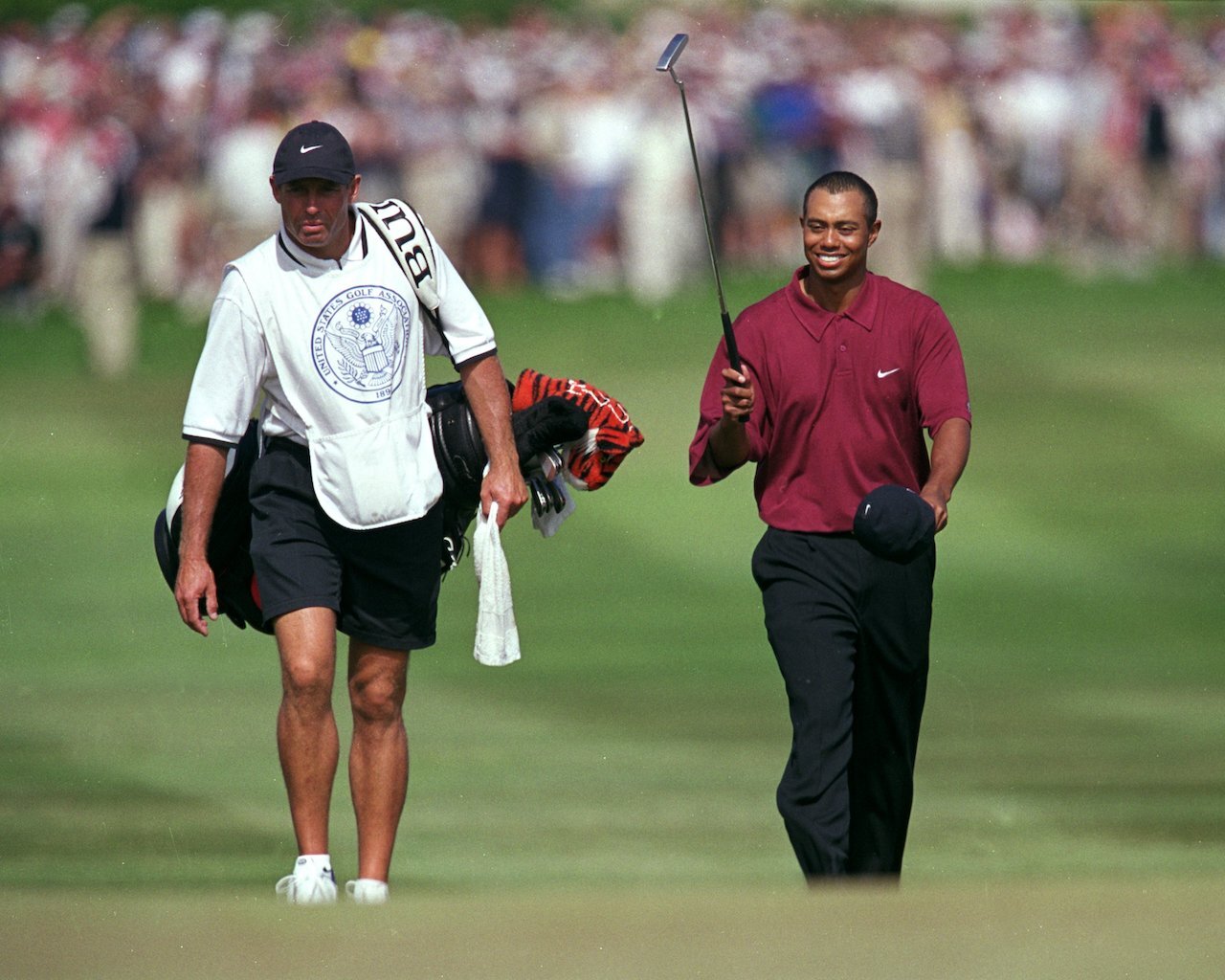 Tiger Woods remains a household name over two decades after his first major win in 1997. He is still flanked by huge crowds when he plays, and despite many serious injury setbacks, still managed a win in 2020 to tie Sam Snead as the two winningest golfers in PGA Tour history. Today we look at a seminal moment in Woods' career: the 2000 U.S. Open.
Foreshadowing
Tiger Woods entered the 2000 U.S. Open as one of the favorites based on his strongest season to date. Woods had already begun his meteoric rise to become arguably golf's greatest player and 2000 would stand out as a career year.
In all, Woods would win three major championships in 2000: the Open Championship, the PGA Championship, and an utterly dominant U.S. Open performance at the famous Pebble Beach Golf Links.
Woods had already claimed four PGA Tour events as he prepared to tee off at Pebble Beach, but despite his pedigree, no one could have foreseen the level of dominance Woods would display at the tournament.
Round Summaries
Woods began the tournament strongly, with a 6-under par round of 65 to take the 18 hole lead, one stroke ahead of Miguel Angel Jimenez. Constant fog and harsh winds from the ocean marked the tournament from the beginning and seemed to hurt everyone's game but Tiger's.
As the second round started, Woods was consistently making circus shots look easy. Famously on the par-5 6th hole, Woods hit his second shot 200 yards over a tree and the ocean from four inches of rough to within 15 feet of the hole. The tournament was forced to halt the round as a weather imposed late start meant that darkness settled before the round could finish. Still, Woods sank a 30 foot birdie putt on his last hole of the day before finishing the round on Saturday at 69, with a total score of -8. This gave Woods a six-stroke lead.
The weather was disastrous for Saturday's third round, with Woods making a triple bogey on hole three. However, Woods regained composure and made multiple birdies to bring his round score to even par. However, though Woods had only managed par, his lead increased to 10 strokes as the other golfers struggled mightily. In fact, Woods was the only golfer under par with a remarkable score of -8. The only question that remained was by how many strokes would Tiger win?
Woods remained bogey-free on his final round, shooting 67 to finish the tournament at -12. His nearest competitiors were Jimenez and Ernie Els at +3, giving Woods a 15-stroke victory.
Historic Victory
The win wrote Woods into the history books as he tied or set nine U.S. Open records, notably the biggest leads after two, three, and four rounds of golf.
While it is not the lowest score ever carded at a U.S. Open (an honor shared by Rory McIlroy and Brooks Koepka), it is the single most dominant performance in the U.S. Open. The fact that Woods finished double-digits under par at a tournament when none of the other golfers could even break par shows just how amazing Woods' performance was.
In fact, Woods didn't just claim the greatest margin of victory in the U.S. Open, he achieved the greatest margin of victory in any major tournament ever. The previous record of 13 strokes has stood unchallenged for nearly 150 years. That victory was "Old" Tom Morris' at the 1862 British Open during the era of hickory shafted clubs and before the 18 hole, 4 round format became standard.
It is unlikely that golf will ever see such an utterly dominant performance at a major championship again. The 2000 U.S. Open win kicked off Woods' capturing of four consecutive majors, dubbed the "Tiger Slam", and cemented his place as one of the game's greatest players.