2018 PGA Championship Host: Bellerive Country Club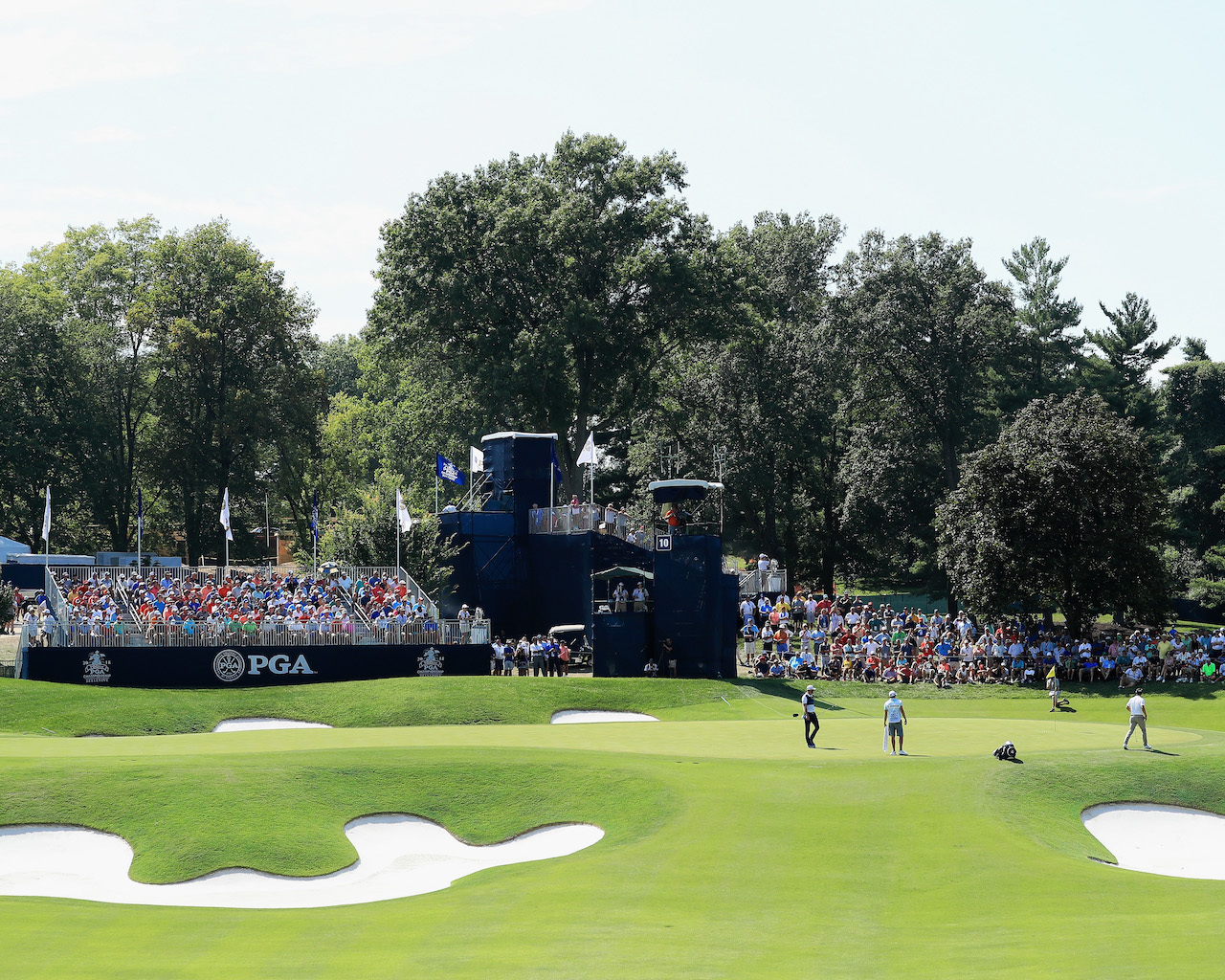 The 2018 PGA Championship kicks off today at Bellerive Country Club in the St. Louis suburbs. The event is the fourth and last major championship of the season and will see an exceptionally strong field including every healthy golfer ranked in the top 112. Tiger Woods is competing in his first PGA Championship for 2015 while world number 8 Jordan Spieth looks to become the youngest golfer since Woods to finish his career grand slam. Standing in their way is the historic Bellerive Country Club.
History
Bellerive Country Club was first founded as The Field Club in 1897 as a 9-hole course enjoyed by the successful businessmen of St. Louis. In 1910 the club moved for the first time and changed its name to the current Bellerive Country Club in honor of the last French governor in the region. This location hosted its first PGA Tour event in 1953 with the Western Open. The club would then move for the last time to its current location in the suburb of Town and Country in 1960. The new course was designed by legendary architect Robert Trent Jones, who also selected the land to build the new course.
The new course was surprise pick to host the 1965 U.S. Open, Bellerive's first major championship. The tournament was the site of Gary Player's career grand slam when he beat Kel Nagle in a playoff. The course then hosted its second major in 1992 when the PGA Championship first came to St. Louis. In 2006, Rees Jones updated his father's design to help modernize and lengthen the course. This course has since hosted the 2008 BMW Championship and several senior events, but the 2018 PGA Championship marks the return of a major championship to Bellerive for the first time in 26 years.
Layout
The 100th PGA Championship will have to contend with the Jones' layout as it meanders around a winding Missouri creek. The course features tight greens in a parkland setting that creates numerous high risk/reward opportunities. It is a course that demands both a good ground game and long accurate drives. The course is a long 7,317 yards and features may doglegs including the difficult double-dogleg hole 8. Another hole to watch is the 513 yard hole 10, normally a par-5 but slated as a long par-4 for the tournament. Golfers must stay on the fairway to have any hope of finishing par, let alone sneaking in a birdie on this difficult hole. The hot and humid Missouri weather will also come into play, as the club tries to cope with the difficult conditions. Putting surfaces are expected to be softer and slower than normal, making approach shots easier but putting more difficult. Golfers hoping to win will have to bring their best all around game to conquer this difficult course.
References