Pro Golfer's Secrets: Paul Casey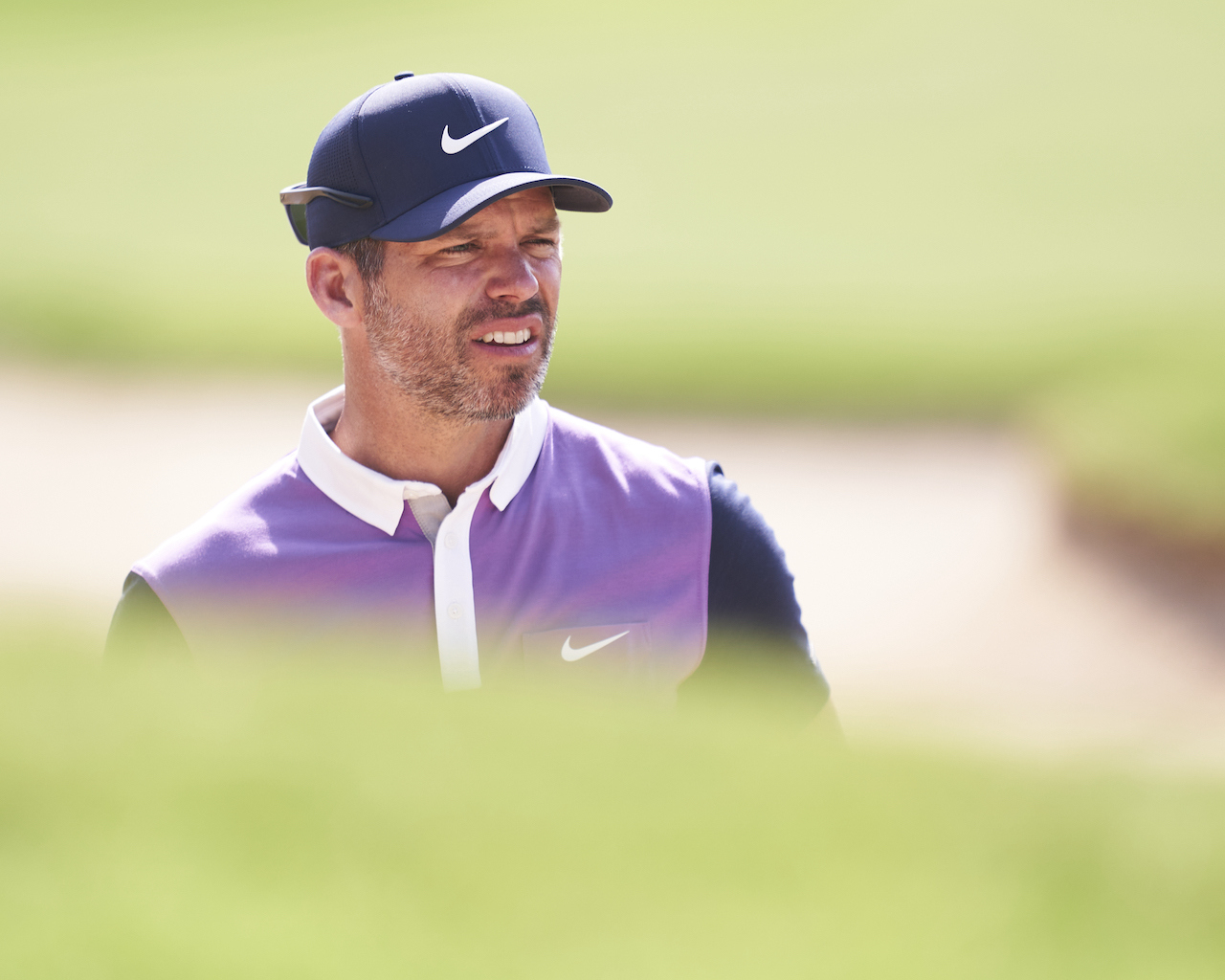 Paul Casey is an English professional golfer born in the town of Cheltenham in 1977. He played golf and tennis from an early age and attempted at the age of 10 to get a tennis scholarship at Foxhills Golf Club, his local country club. He was unsuccessful in his pursuit of tennis but would earn a golf scholarship to Foxhills a year later, putting him on course for his future career. After high school, Casey traveled to America to play college golf at Arizona State University and win three straight Pac-12 Championships. His other amateur wins included the 1999 and 2000 English Amateur. His play earned him a spot on the 1999 Walker Cup team, where he would be on the winning Great Britain and Ireland side after winning four matches with no defeats. Casey would make the decision in 2000 to turn professional, first playing events on the European Tour.
Accomplishments
In his first year on the European Tour, Casey announced his ability with a win at the 2000 Gleneagles Scottish PGA Championship. His consistency saw him finish 22nd on the Order of Merit and the tour's top-ranked rookie. His next win would come in 2003 at the ANZ Championship and his strong play that season, including another victory at the 2003 Benson & Hedges International Open, saw him finish 6th on the Order of Merit. In 2004, Casey decided to try his hand on the PGA Tour. However, victory would elude him and Casey would return to primarily focusing on the European Tour the following year. Between 2005-2014, Casey would win 10 European Tour titles, with one Korean Tour title for good measure. He would also finally taste PGA Tour victory, his first coming in the 2009 Shell Houston Open and his second and most recent win occuring at the 2018 Valspar Championship. In addition to his singles accolades, Casey also featured on the 2004, 2006 and 2008 European Ryder Cup teams.
What clubs does he use?
Paul Casey uses a variety of club manufacturers in order to fill out his bag. In 2018, Casey was using a TaylorMade M4 (10.5°) driver with Mitsubishi Diamana White 70TX shaft and a TaylorMade M1 (15°) fairway wood with Mitsubishi Diamana White 80TX shaft. Casey opts for the hybrid TaylorMade M3 (21°) with Mitsubishi Tensei White shaft. He uses a Mizuno MP-25 3-iron, while the rest of his irons are the Mizuno MP-5 (4-9). Casey uses the Nippon NS Pro Modus3 Tour shaft on all his irons. All of Casey's wedges are the Titleist Vokey Design SM6 (52°, 56°, 60°) with Nippon NS Pro Modus3 Tour shafts. Finally, he uses the Scotty Cameron Circle T 009 putter and the Titleist Pro V1 golf ball.
Paul Casey's Tips for Long, Straight Drives
Paul Casey is one of the most accurate golfers off the tee. By using Casey's technique, you can get longer more accurate drives and start shaving numbers off your game. Casey's first tip goes against conventional wisdom: watch your ball as it leaves the club. Many a young golfer is told to keep your head down through contact, but Casey insists that turning your head through the swing will cause more rotation of your torso and faster clubhead speeds. Next, practice keeping your hips near horizontal through your swing. Many golfers keep level shoulders but tip their waist when they should be doing the opposite. Next, keep your the top of your bicep pinned into your body during the swing, which allows your arms to swing with your lower body and not behind it. Last, Casey doesn't roll his right hand over his left at impact, but instead makes sure they are even just as they are even at his address. This means Casey is using body mechanics, primarily through his torso and lower body, to generate all the necessary power and doesn't risk a wild shot by risking inconsistent timing in his wrists. Follow these tips and you can have long and accurate drives just like Paul Casey.
---
Resources
---