Pro Golfer's Secrets: Brooke Henderson
Updated December 21, 2021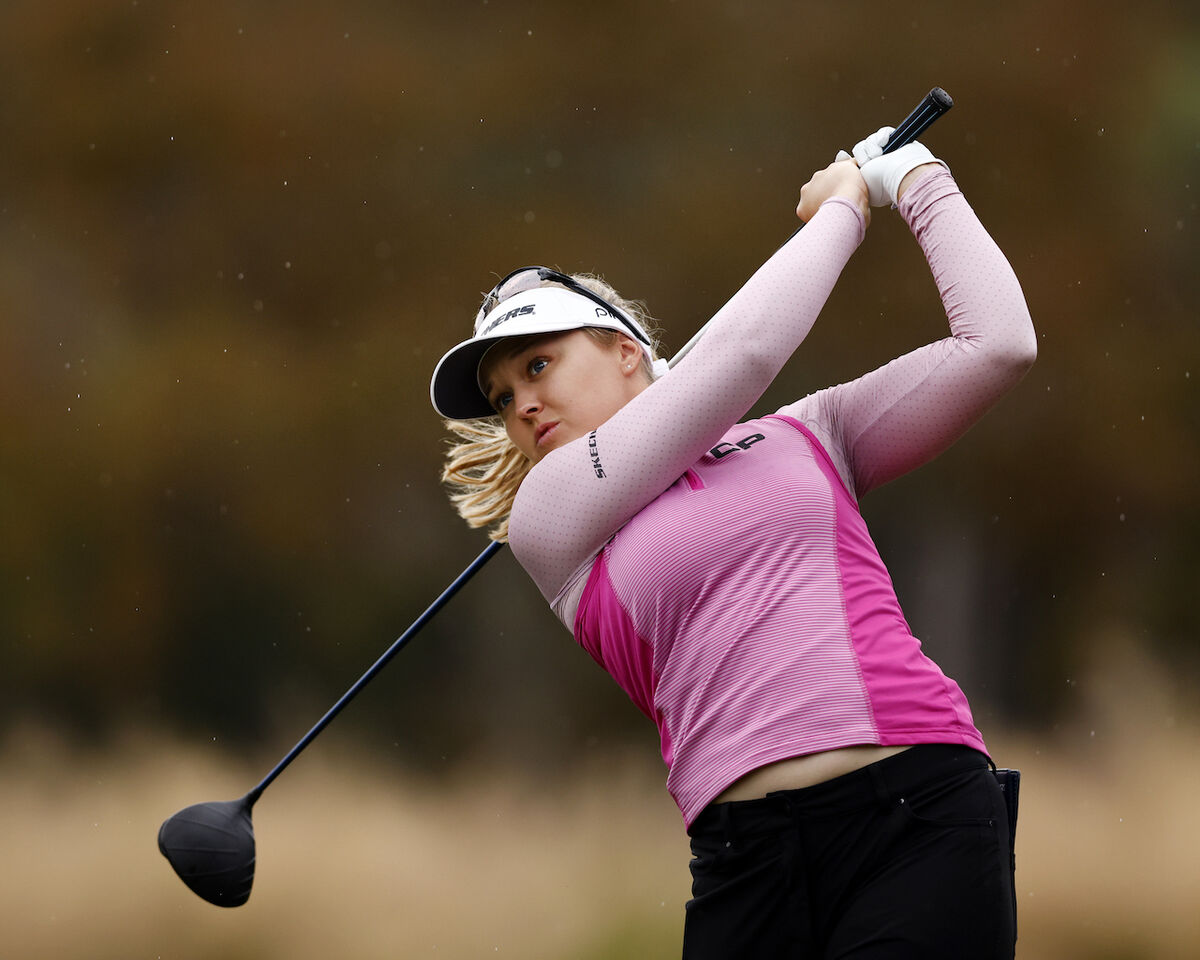 Brooke Henderson is a Canadian female professional golfer born in Smiths Falls, Ontario in 1997. She plays her golf on the LPGA Tour. She picked up the game of golf in her small town largely as a past time she could play when it wasn't hockey season, where she played goalie. Her father, a former hockey player himself, believes that the sport built the muscles and reflexes needed to excel at golf at an early age. Henderson's early success led her to focus on golf full time, though hockey remains a passion. Henderson is known for her early rise to golfing dominance, amassing 10 professional wins before the age of 21. She began as an exciting amateur golfer, actually winning her first professional event, the 2012 Beloeil Golf Club event of the CN Canadian Women's Tour, as a 14 year old amateur. Henderson would go on to win the 2013 Canadian Women's Amatuer and then compete at the 2014 U.S. Women's Open, finishing tied for 10th. In all, Henderson competed in 8 different LPGA Tour event as an amateur, making the cut 6 times. After her great finish at the U.S. Women's Open, Henderson made the decision to turn professional.
Henderson Turned professional in 2014. In 2015, she would win the Symetra Tour's 2015 Four Winds Invitational (as well as a further 2 events on the Suncoast Series Tour) to be granted Symetra Tour status. Her time on the Symetra Tour, the LPGA Tour's development tour, would be short-lived. This was because Henderson would win the LPGA Tour's 2015 Cambia Portland Classic by a whopping 8 strokes, and was granted LPGA Tour membership by virtue of the win. This was not without some controversy, as it requred LPGA commissioner Mike Whan to waive the 18 year old minimum age requirement for membership for the then 17 year old Henderson. Henderson followed this up with the her first major win at the 2016 KPMG Women's PGA Championship, becoming the youngest golfer to win the Women's PGA Championship. She won the event through a playoff with then world number 1 Lydia Ko. Henderson would go on to repeat as Cambia Portland Classic champion and end a whirlwind year for her. Henderson would win a further 2 events on the 2017 LPGA Tour and remains one of the top female golfers in the world.
Brooke Henderson exclusively plays Ping clubs. Her driver is the Ping G with a Graphite Design Tour AD-TP 5X shaft. Her 3 wood is the Ping G Stretched with Fujikura Evolution II 757 S-Flex and her 5 wood is the Ping G30 with Ping TFC High Balance Point. Henderson uses two different hybrids: the Ping G400 (which she sometimes trades out with her 5 wood depending on course conditions) and Ping G30, both with Fujikura Pro 73 R-Flex shafts. She uses Ping i200 irons (5-PW) with Nippon N.S. Pro Modus3 105S shafts. She uses the Ping Glide 2.0 50SS, 54WS and 58WS wedges with Nippon N.S. Pro Modus 115 Wedge shafts. Her putter is a Ping Scottsdale TR Craze-E while she plays the Titleist Pro V1 ball.
Secrets to Brooke Henderson's Wedge Play
Brooke Henderson, in addition to her strong drives, relies on her strong short game to win tournaments. If you watch Henderson use her wedges it's easy to see her class. Some of the tips from Brooke's swings are be sure and not overdo your backswing. Many golfers will have a larger backswing than is necessary for a delicate chip, and will be forced to decelerate on their downswing. This wholly unnatural movement can wreak havoc on your accuracy. Instead, only pull your club back as far as is necessary to accelerate smoothly through your shot. Next, be sure and keep your arms aligned and your back straight, then accelerate through your shot. If you want to put backspin on your shot, be sure to aim your wedge to put your divot in front of the ball. This, with a low ending trajectory on your follow through will put backspin on your wedge shot. It is also important to clean the grooves in your wedges as they are key to generating backspin.