Pro Golfer's Secrets: Sergio Garcia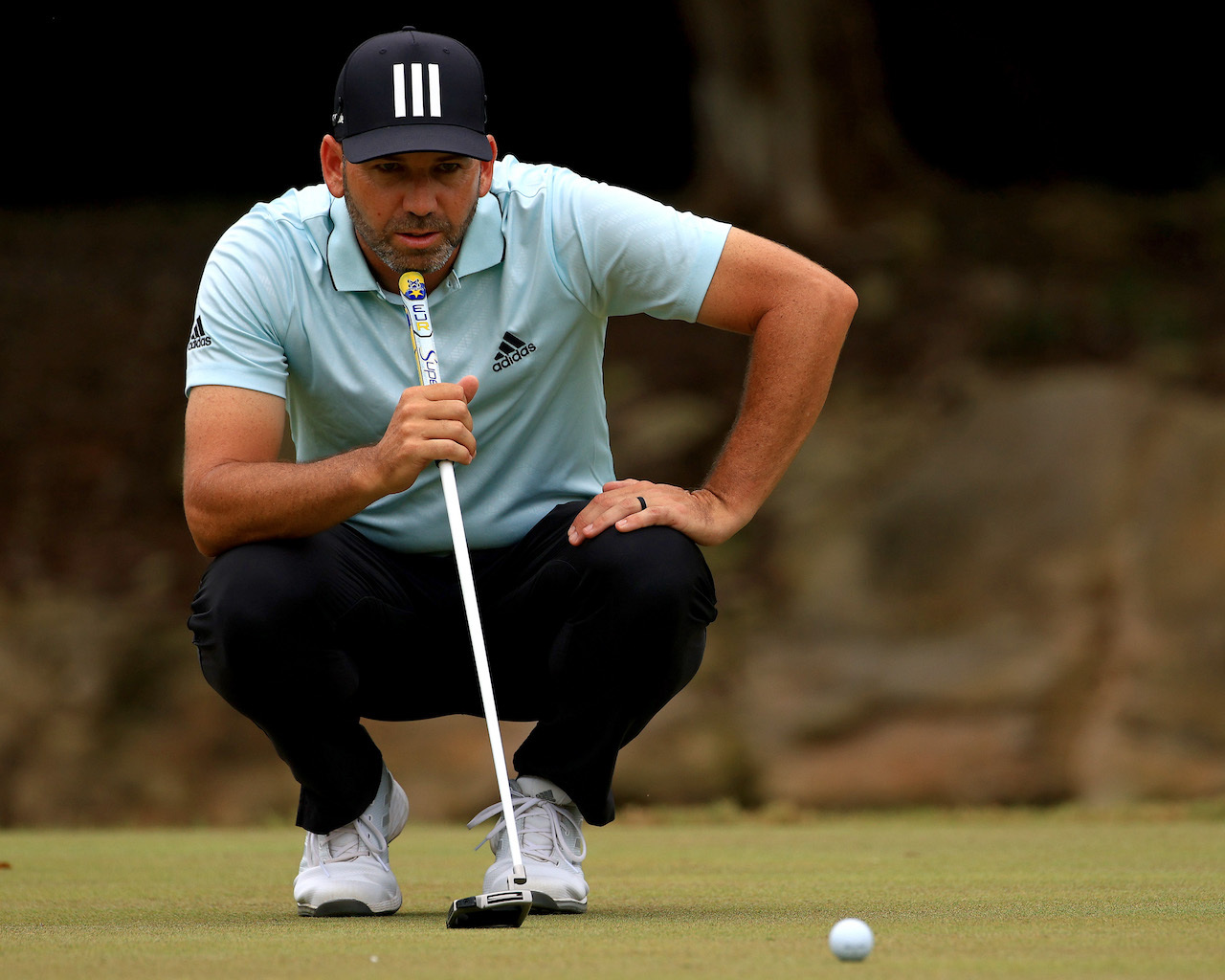 Sergio Garcia is a Spanish professional golfer born in 1980 and is one of the game's best golfers. Garcia began his golf odyssey young, learning the game from his father at the age of three.
Garcia's father was a club professional and gave his son all the support to succeed in the game. It was soon easy to see that Garcia was a special talent. He became the youngest player to make the cut at a European Tour event when at the age of 15 he competed in the 1995 Turespana Open Mediterrania (a record bested in 2008 by Jason Hak).
In 1995, he also became the youngest player ever to win the European Amateur, earning the nickname "El Niño". In 1997, Garcia won the Catalan Open, a fully professional tournament, while still an amateur. Garcia made the decision to turn professional in 1999 after having the lowest amateur score at the 1999 Masters.
Accomplishments
Sergio Garcia began his career on the European Tour in 1999 and success would come early. After only six events, Garcia would win his first European Tour victory at the 1999 Irish Open. A strong rookie season was rewarded with a spot on Europe's Ryder Cup roster. Since his inaugural Ryder Cup, Sergio Garcia has competed in every Ryder Cup during a stretch from 1999-2012 with the exception of 2010.
Garcia continued to perform on the European Tour showing remarkable longevity and consistency. In total, Garcia has won 13 European Tour events, his most recent being the 2017 Andalucia Valderrama Masters. He can also claim 5 Asian Tour wins, showing that Garcia has a preference for travelling and playing in the tournaments he wants rather than focusing solely on one professional tour. This attribute separates him from many golfers who prefer to focus on one tour at a time.
American golfers know Garcia from his work on the PGA Tour, where his first success came at the 2001 MasterCard Colonial at the age of 21. He followed that up with a win at the Buick Classic just a month later. In all, Garcia had 10 PGA Tour wins, including a Players Championship. Garcia's consistency on multiple tours has resulted in over a decade ranked in the top-10. However, the highlight of his career came in 2017 when Garcia won his first major championship at the Masters. Garcia would do it the hard way, missing a five foot putt on the 18th hole resulting in a play off with Justin Rose. Playing the 18th again, Garcia would shoot a birdie to claim the green jacket.
Sergio Garcia's Clubs
Sergio Garcia uses a Ping G410 LST driver, while his fairway woods are the TaylorMade SiM Ti fairway woods (3 and 5 wood). For irons, Garcia plays Ping Blueprints (3-PW) and uses two Ping Glide 3.0 wedges. His putter is a Ping PLD blade prototype and he uses a Titleist Pro V1 ball.
Tips for Driving Far
Garcia gives four simple tips for getting the most out of your drives. He argues that any good shot starts with building proper alignment. Garcia believes that "[a]lignment sticks are a great way to ensure your set-up position is correct." By practicing with the visual markers of the alignment sticks, you can get your body set in a way that will stop problems from happening before you even take your swing.
If you want to shape the ball he advises to set the clubface square and "simply aim your body down the right side of the fairway for a draw and do the opposite for a power fade."
This brings us to Garcia's next tip: always set your club before you take your stance. If you set your stance first you are more likely to change the angle of the clubface when you realize your alignment is off, causing an inaccurate shot. Instead, Garcia says to set your clubface and "then build your stance around it".
His third tip is to create "power lag" in your downswing. Instead of swinging with only your upper body, load your weight on your right leg and then release your stored energy to the left beginning with your lower body. The arms and shoulders will follow and allow you to take maximum power from your drive.
Garcia's last tip also has to do with your downswing. Garcia states that the "force on the downswing should move down first, and then forward." He likens the beginning of the move to yanking down an invisible chain from the top of your backswing. If you follow these tips, you can have long accurate drives like the ones that got Sergio Garcia his green jacket.
---