Fairway Woods Buying Guide for Every Level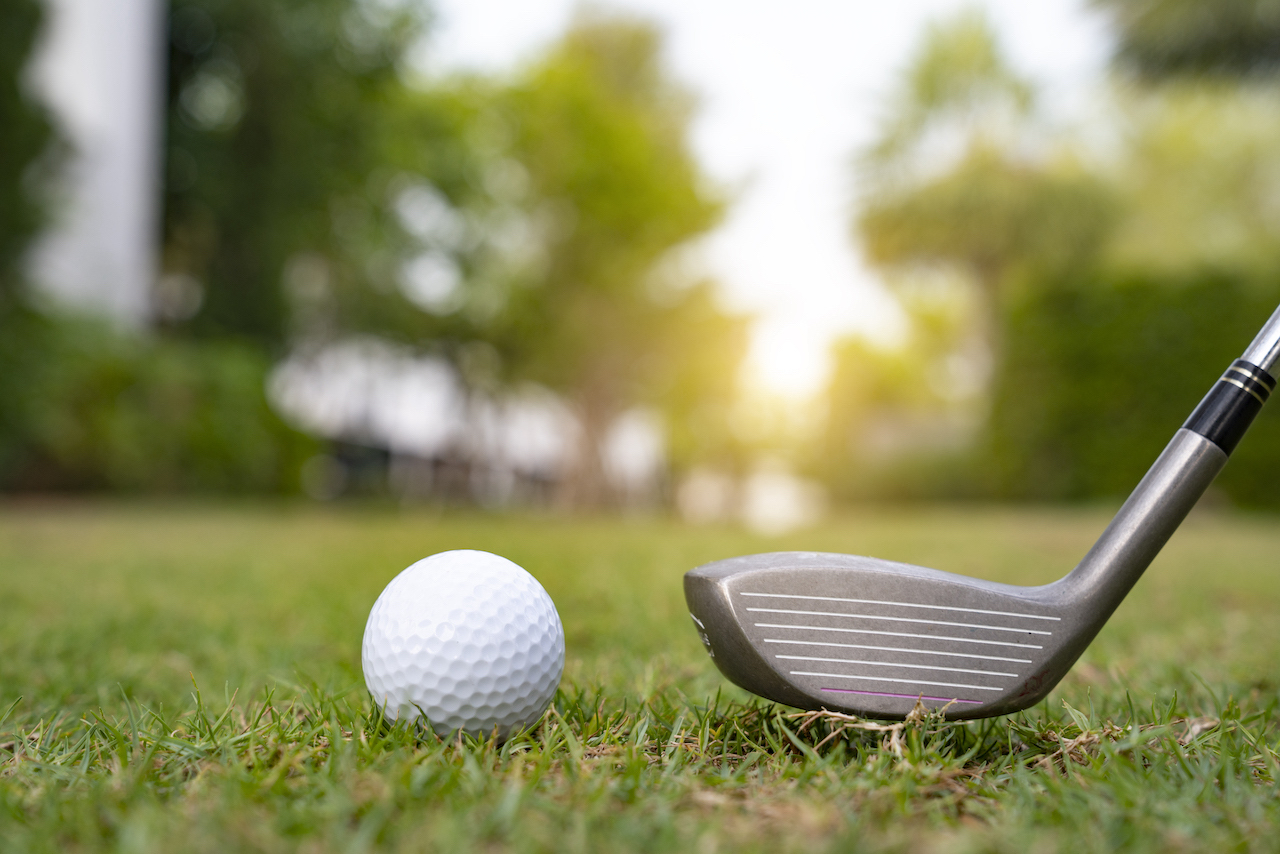 "I just can't hit fairway woods, so I usually just hit an iron." If this is you, read this article. Truthfully, fairway woods are not the easiest clubs in your bag to hit, but if you don't own the right equipment and practice, you're going to continue making holes longer for yourself.
Let's take a look at some fairway woods that are the right fit for you, plus some strategies for incorporating them into your bag.

Fairway Wood Purpose
Every fairway wood that you have in your golf bag should have a purpose. Perhaps you're not the longest hitter, so you require lower lofted clubs to get you more distance beyond the tee box.
The course you're playing could also dictate carrying a particular fairway wood. For example, you normally play a course that's 5,800 yards but you're going to play a different course that plays 6,300 yards. There's a good chance you'll need some extra club in your bag.
For players who hit the ball a little longer off the tee, having a fairway wood available for shorter par 4s can also be an asset.
What Lofts are Available?
Some golf club manufacturers offer a wider variety of fairway woods than others. For the most part, this is what you'll find for fairway woods lofts across the board.
| | |
| --- | --- |
| Loft | Wood |
| 13 degrees | Strong 3 wood |
| 15 degrees | Standard 3 wood |
| 16 degrees | Strong 4 wood |
| 17 degrees | Standard 4 wood |
| 18 degrees | Standard 5 wood |
| 21 degrees | Standard 7 wood |
With so many manufacturers now offering adjustable fairway woods, loft has become a bit of a gray area. Now, you can purchase a 3 wood with a set loft of 15 degrees, but you can adjust it plus/minus 1.5 to 2 degrees.

What Numbers Should You Carry?
The fairway woods that you carry should be dictated by your game, not by what you see professionals, or the people you play with, carrying. At the very least, every player should carry a 3 wood. This club will allow you to advance your ball on par 5s and long par 4s.
Beyond a 3 wood, players should consider a 5 wood. With hybrid clubs being a staple in golf equipment now, you might find it more beneficial to carry an 18 degree 5 wood instead of a 19 degree 3-hybrid. The deeper face of a fairway wood can add a little more confidence when standing over the ball.
If you struggle with distance, going beyond a 5 wood is completely plausible. The only problem you might run into is inventory. Not as many club manufacturers produce 7 woods (or 4 woods for that matter) anymore. Your best option in this situation may be to use an adjustable fairway wood and add loft to a 5 wood, if you feel it will help you around the course.
It's worth noting that PGA Tour players such as Dustin Johnson, Bubba Watson, and Adam Scott all carry 7 woods to accommodate certain loft expectations. In fact, Johnson won the 2020 Masters using a TaylorMade SIM Max 7 wood.
What Clubs Should Woods Replace?
The most common clubs that fairway woods replace are hybrids. Many people struggle with hitting hybrid clubs effectively, typically due to not practicing enough. Here is what fairway woods will likely replace in most scenarios. Note: 3 woods normally don't replace anything because other clubs with comparable lofts aren't common.
| | |
| --- | --- |
| Wood | Replacement/Alternative |
| 4 wood | 16-17 degree hybrid |
| 5 wood | 18-19 degree hybrid |
| 7 wood | 21-22 degree hybrid or 3 iron |
Fairway Woods by Skill Level
Much like drivers, fairway woods have different models based on skill levels. There are a few things to be mindful of when shopping for fairway woods.
Matching Your Driver
Some golfers like to match their fairway woods to their driver. If you hit your driver well, there's nothing wrong with doing so. If you are open to hitting other manufacturers and models you might be surprised to find fairway woods that don't match, which you hit even better.
Tour or Pro Models
Any fairway woods that are separate models from the manufacturer's standard option could be more difficult to hit for higher handicap players. Anything that is labeled a "pro" or tour" model, for example, likely has a smaller head and sweetspot. These are intended for players who consistently hit the middle of the clubface and can reap the benefits of that particular technology.
Offset
If a fairway wood is listed as offset or draw-bias, it is designed to fight slicing the ball. If your normal miss is a slice, this type of fairway wood is worth looking at.
Best Fairway Wood Models
Here are some of the top fairway wood models that are suitable for players of all skill levels.
Tour Edge Exotics C721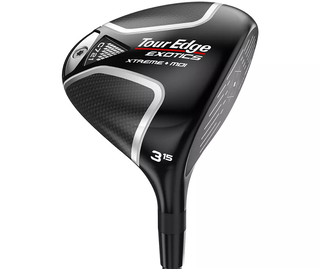 Tour Edge has long been a producer of some of the best fairway woods in golf. With so many players on the PGA Tour Champions now putting them in play, the Exotics lineup is reaching new heights.
The C721 fairway woods feature Rideback Technology which concentrates power and feel to needed parts of the clubhead. Diamond Face 2.0 gives extra forgiveness while also increasing ball speed. Players of all levels shouldn't sleep on Tour Edge.
Callaway Epic Max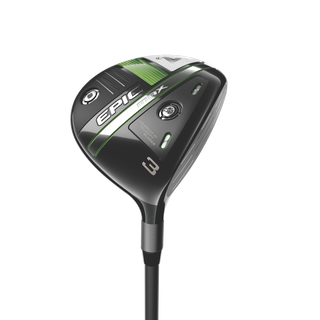 Nobody does oversized fairway woods quite like Callaway. The Epic Max models are designed to launch the ball higher and produce exceptional numbers for ball speed without being "clunky" as you would expect an oversized fairway wood to be.
Callaway used A.I. to expand its tremendously popular Jailbreak Technology allowing for more flex within a forged face cup. Callaway also makes an Epic Speed model which is geared towards higher swing speeds.
PXG 0341 X GEN4
Now that PXG is a few generations into its existence we can start comparing models. The 0341 X GEN4 is the most advanced fairway wood model the direct-to-consumer manufacturer has produced thus far.
You'll find two weight ports in the sole which allow you to adjust spin and flight bias. An adjustable hosel allows you to add or subtract 1.5 degrees of loft and a hybrid crown construction lowers the CG and increases MOI.
Titleist TSi2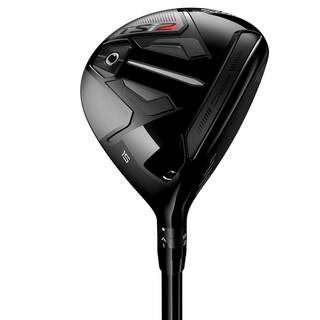 Titleist golf clubs might be looked at as being for better players. And while some aspects of that are still true, one of the largest companies in golf is also quite good at making clubs for everyone.
The TSi2 model from Titleist is the perfect example. This fairway wood is well-balanced and most players can be successful with it. Highlighted by Active Recoil Channel 4.0, the CG placement gives a ton of flex to the clubface meaning higher ball speeds, more distance, and superior forgiveness. For more advanced players, a TSi3 model is available and for higher handicap players, consider the TSi1.
Conclusion
If you do not carry fairway woods in your golf bag, or carry them but don't hit them, you are doing yourself a disservice on the golf course. Consider finding the right fairway woods and devote practice time to them to start getting closer to the hole on those par 5s.