About Kevin Johnson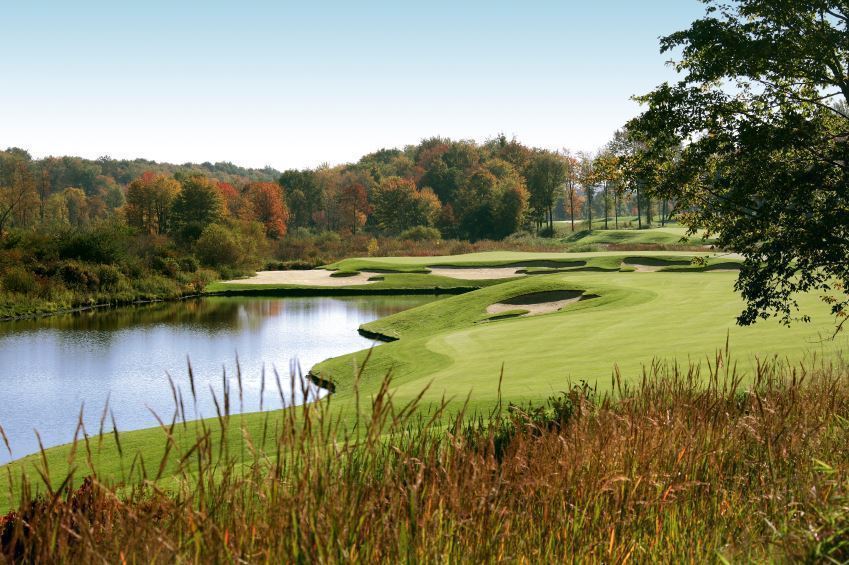 Kevin Johnson is an American golfer who competes primarily on the Nationwide Tour, where he won his first event in 1997. A heralded player at Clemson University, where he was the school's first three-time All-American, Johnson also has played events on the PGA, Sunshine and Canadian tours.
Road to the Pros
As an amateur, Johnson won the 1987 United States Public Links Championship, then finished second in the tournament the following year. Following World Cup and Walker Cup play in 1989, he turned professional in 1990. He competed in a few PGA and Nationwide tour events between 1990 and 1995, but did not make a splash. His first full year on the Nationwide Tour was 1996. He played on the PGA Tour in 2001, and has played on the Nationwide Tour since 2002.
Nationwide Tour Wins
Johnson won his first Nationwide Tour event in 1997--the Nike Puget Sound Open. He shot rounds of 65, 65, and 68 to finish 8 under par and claim a $36,000 payday. Johnson won another event in 1999--the Nike South Carolina Classic--and another in 2000, the Buy.com Permian Basin Open. He was the winner at the 2006 Preferred Health Systems Wichita Open, and won twice in 2009--the Rex Hospital Open and the Knoxville Open.
Ascent to the PGA Tour
Johnson played the full PGA Tour schedule in 2001, thanks to a fifth-place tie (27 under) in the PGA Tour Qualifying Tournament the previous December. Johnson played in 32 events on the PGA Tour, had one top-25 finish. made 14 cuts, missed 17 and withdrew once. He made more than $205,000, but that wasn't enough to earn him a return in 2002, when he again played the Nationwide Tour.
Tough 2008 Leads to Success in 2009
Johnson struggled through one of his worst years as a professional golfer in 2008, making less than $6,500 in 22 Nationwide Tour events. He missed the cut 19 times. and his best finish was 36th. He surpassed his 2008 earnings in the first tournament of 2009, when he finished tied for 19th and earned more than $7,500. In five events between the end of April and the middle of June, Johnson won twice and finished ninth, 12th and 19th in the others. He earned just less than $225,000 in those events, leaving him fifth on the money list through the middle of August.
Personal Information
Johnson was born April 25, 1967, in Plymouth, Massachusetts. He stands 6 feet tall and weighs 190 pounds. He graduated in 1989 from Clemson with a degree in economics and marketing and in 2002 was inducted into the Clemson Hall of Fame.