About Bill Lunde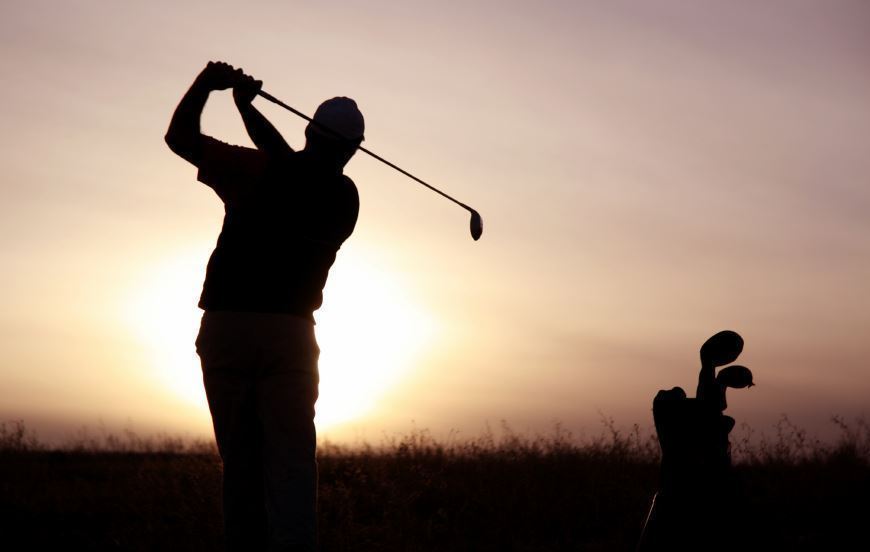 Bill Lunde is a professional golfer born in San Diego, California, on Nov. 18, 1975. He turned pro in 1998 shortly after graduating from the University of Nevada-Las Vegas. Lunde played on the PGA Nationwide Tour in 2004 and 2005, and he finished fifth on that tour's money list in 2008, winning the Nationwide Children's Hospital Invitational and earning a PGA Tour card. While he has many achievements, he has yet to crack the preliminary rounds of a major championship.
Misconceptions
Just five years after turning professional, Bill Lunde would describe himself as miserable.

Lunde speaks candidly about all the hassles that went along with being a professional golfer. According to a February 2008 interview with PGATour.com, he said he started despising security checks at airports, the lines at rental car counters and the solitude he had to endure. Lunde left the game in 2003 after playing in two PGA Tour events, including the 2003 U.S. Open. The stress and anxiety that goes with being a professional athlete began to get to him.

"The way golf is, if you're not having fun doing what you're doing, you don't have much of a chance,'' said Lunde. "I was doing just enough to maintain playing bad. It was just time to get away.''
"If You're Not Having Fun..."
In 2003 Lunde left greens and fairways for cubicles and offices, taking a job with the Las Vegas Founders, a group that operates the FRYS.com Open, a PGA Tour event. Like playing golf, working in golf administration left him feeling restless and lasted all of 10 months.

After that, a friend in Las Vegas offered him a job with a title company. Lunde was with the company for only a couple of months before he was laid off. Soon, Lunde found himself out of yet another job and searching for where he would go next.
Lunde's Comeback
After nearly two years removed from golf, Lunde hit the links again out of desperation and rediscovered his passion for the game. He stopped treating golf like a job and quit beating himself up over every errant shot. Lunde told PGATour.com in a February 2009 interview that it was the most fun he'd had playing golf since college.

In the summer of 2007, Lunde made his comeback official, entering and winning the Butch Harmon Vegas event. That win boosted his confidence and Lunde made it to the final qualifying round for the PGA Tour. He missed out by two strokes, but he earned a spot on the Nationwide Tour.

There, Lunde finished fifth in the season-opening Movistar Panama Classic and then tied for 11th at the Mexico Open.
Graduating From Nationwide
On the 2008 Nationwide Tour, he finished in the money in 20 of his 27 events, with his best payday coming on July 27, when he won the Children's Invitational, earning $135,000. Just a week later he shot a 15-under par in the Cox Classic and earned another $21,175. It was his best week as a pro and one that helped earn him a spot on the 2009 PGA Tour.
The 2009 PGA Tour
Lunde didn't have to wait long to begin earning on the PGA Tour. Through Aug. 2, 2009, Lunde has made more than $551,000. In February, Lunde set a personal-best for single-tournament winnings, taking home more than $197,000 with a sixth-place finish at the AT&T Pebble Beach Open.

"I couldn't keep going like I was," Lunde said in the PGATour.com interview. "I was miserable to be around. For me it was a great decision to take a break and be at home and have a normal life for a while. It puts everything in perspective a bit."