About Scott McCarron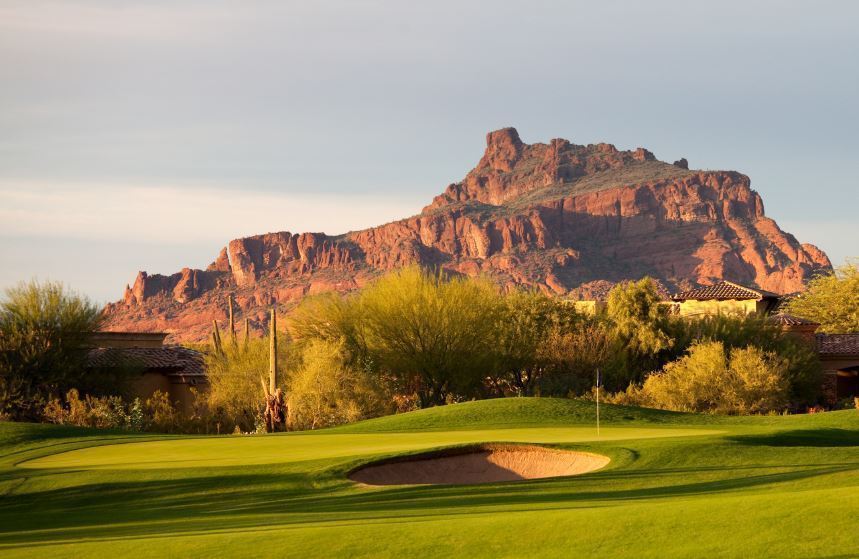 Scott McCarron is a golfer who turned professional in 1992 and plays primarily on the PGA Tour. He won three tour events between 1996 and 2001, and has been ranked among the top 20 golfers in the world. From the time he turned professional until late in the PGA Tour schedule in 2009, McCarron had won more than $11.3 million playing golf.
Path to the Pros
Born July 10, 1965, in Sacramento, California, McCarron played golf while he attended college at UCLA. After he graduated in 1988, he quit playing four four years and worked in his family's clothing business with his father. He attended a Champions Tour event in California in 1991, which renewed his interest in golf. Later that year, he scored well in the U.S. Mid-Amateur. His first event as a professional was the Ben Hogan Fresno Open, where he finished in a tie for 50th place.
Early Days on the Tour
McCarron qualified for the PGA Tour at the end of 1994, and struggled through much of the 1995 season. His best finish through the season's first 23 events was a tie for 24th place. He was in danger of losing his PGA Tour status, but finished third at the Las Vegas Invitational, the second-to-last event of the season. The third-place finish was good for $102,000 and gave him momentum heading into 2006.
First Tour Victory
The first tour-level victory of McCarron's career came in March 1996 during the ninth event of the season. McCarron won the Freeport-McDermott Classic, shooting 13-under par and beating runner-up Tom Watson by five strokes. He won $216,000 at that event, more than half of his total winnings that season. Importantly, the victory also earned McCarron a trip to The Masters.
Major Championships
The Masters in 1996 was the first of golf's major championships in which McCarron played. He shot 2-under par to finish in a tie for 10th place. In 1997, he tied for 10th place in both the U.S. Open and the PGA Championship. During the British Open Championship in 2002, McCarron finished in a tie for 18th place.
Other Victories
In addition to PGA Tour victories, McCarron has been a winner in other tournaments, too. In 1997, he and partner Bruce Lietzke won the Franklin Templeton Shark Shootout. He and partner Brad Faxon won the Franklin Templeton Shootout two years in a row--2000 and 2001. And in 2002, he and partner Brian Henninger won the Fred Meyer Challenge.