About John Senden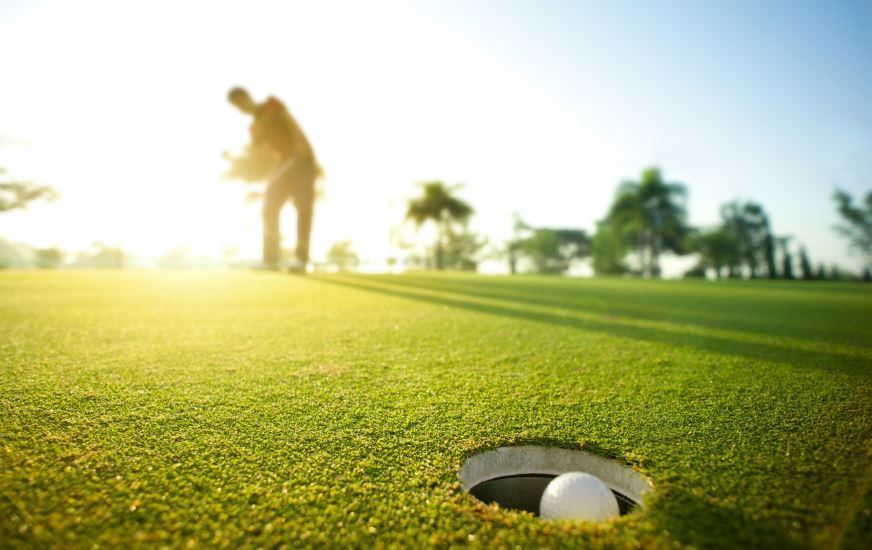 Australian golfer John Senden has played in tournaments all over the world since he became a professional in 1992. He has competed on the Australasia Tour, the European Challenge Tour, the European Golf Tour and the PGA Tour. He has been victorious in tournaments on each tour except the European Golf Tour.
Career Details
Senden, who was born April 20, 1971, in Brisbane, Australia, began his pro career by playing on the Australasian Tour and the Asian Tour. He began playing on the European Challenge Tour in 1998 and won twice that year. Senden played events on the European Golf Tour from 1999 to 2001. He began playing regularly on the PGA Tour in 2002 and won his first PGA Tour event in 2006. Senden was ranked among the top 50 golfers in the world in 2007.
European Challenge Tour Wins
Senden won twice on the European Challenge Tour in 1998--the Interlaken Open and the Open de Strasbourg. At the Interlaken Open, Senden fired a course-record 62 on the final day to finish in the top spot. He won that event by two strokes. In winning his second event that year, Senden finished at 12-under par and won a one-hole playoff with England's Daren Lee. Senden also finished in second place on a European Tour event earlier in 1998. During that event--the Open dei Tessali--he lost in a playoff.
Major Championships
Senden has competed in all four of golf's major championships. His first successes were in 2006 and 2007, when he finished 35th and 45th, respectively, in the British Open Championship. He finished in a tie for fourth place at the PGA Championship in 2007, and in a tie for 42nd place at the same event in 2008. For his 2007 PGA Championship finish, Senden took home a check for $308,000, which was his third-highest money total of the year.
Victory on the PGA Tour
Senden's first PGA Tour victory, at the John Deere Classic in July 2006, matched his low score of the year. He shot 19-under par during that event as well as during the first tournament of the year, the Bob Hope Chrysler Classic, in which he finished tied for fifth place. In winning the John Deere Classic by a single stroke, Senden strung together rounds of 64, 69, 64 and 68. He won $720,000 at that event.
Personal Information
Senden, who began playing golf when he was 12 years old, married his wife, Jackie, in 1999. The couple had a son named Jacob in 2004. Sender lists his role models as fellow Australian Greg Norman, and Seve Ballesteros. He enjoys fishing, spending time with his family, and playing the guitar. His favorite food is roast and his favorite beverage is beer.