About Billy Mayfair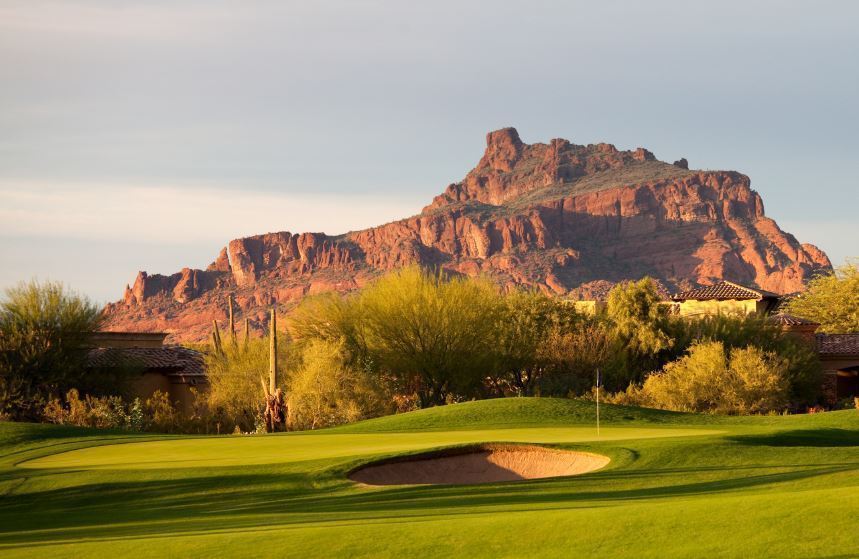 Billy Mayfair is a professional golfer on the PGA Tour. After a successful amateur and college career, he turned professional in 1988. During his career on the PGA Tour, he has won five tournaments as of August 2009. In 2006, Mayfair was diagnosed with testicular cancer, and underwent successful surgery. The surgery went so well, he was back on the PGA Tour in two weeks.
Growing Up
Mayfair was born Aug. 6, 1966, in Phoenix, Arizona. He took up golf at an early age, getting lessons from teaching pro Arch Watkins. In high school, he volunteered as a scorekeeper at the Phoenix Open. After graduating high school, he stayed in the Phoenix area and attended Arizona State University.
College
While at Arizona State University, Mayfair won the 1986 U.S. Public Links Championship, 1987 Pacific Coast Amateur and the 1987 U.S. Amateur. In 1987, he also received the Fred Haskins Award that is given to the nation's top collegiate player. His accomplishments in 1987 earned him a spot on the U.S. Walker Cup team.
PGA Tour
Mayfair has played on the PGA Tour for 20 consecutive years. In 1993, he broke through and won his first PGA Tour event at the Greater Milwaukee Open. In 1995, he won the Motorola Western Open and Tour Championship, and finished second on the money list. Mayfair entered the winner's circle twice again in 1998 at the Nissan Open and Buick Open.
2009
In 2009, Mayfair has made 10 cuts in 23 tournaments. In August, he had his season best finish, tying for ninth at the Reno-Tahoe Open. He has two top-25 finishes and ranked 154th on the money list through Aug. 9 with over $343,000.
Career Accomplishments
In winning the 1998 Nissan Open, Mayfair became the only player to beat Tiger Woods in a PGA Tour playoff. That same year he was inducted into the Arizona State Sports Hall of Fame. Mayfair has earned about $18 million in his career on the PGA Tour and made 416 cuts.