Updated August 13, 2009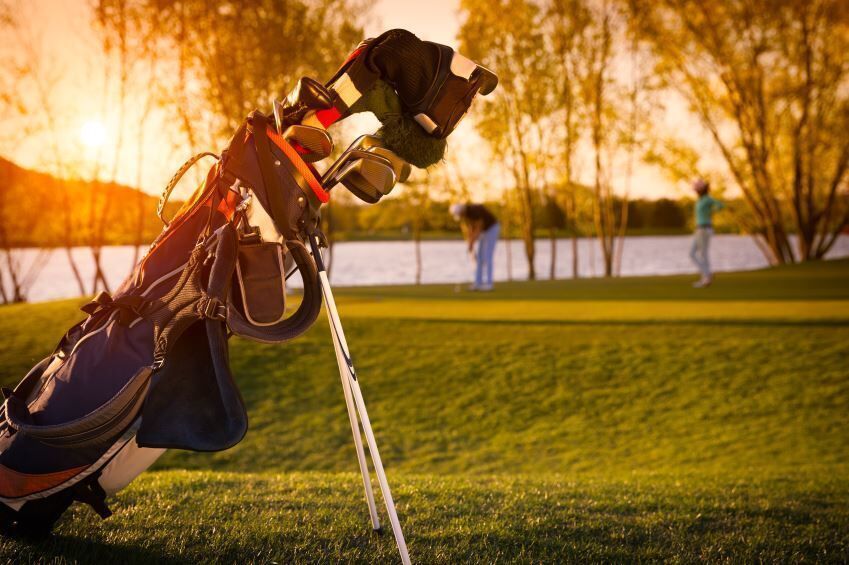 D.A. Points is a professional golfer from the United States. He has played in the Nationwide Tour and the PGA Tour since turning professional in 1999 at the age of 23. He has had success at both the professional and amateur levels, winning four events as a professional. He has excelled at the professional level due to his driving accuracy, despite not being a long hitter of the golf ball.
Born in Pekin, Illinois, on December 1, 1976, Points grew up in the Midwest and learned to golf at an early age from his father. He played throughout his teenage years before becoming a golfer in high school and then college. He became a third-team All-American playing for the University of Illinois Fightin' Illini golf team, where he also earned his degree in speech communications in 1999.
As an amateur, Points won the Illinois State Amateur Title from 1993 to 1995. He lost in his attempt to defend his title for a fourth year in 1996 to Tiger Woods in the quarterfinal round. He won the 1998 Legends of Indiana Intercollegiate Amateur Championship, and turned professional in 1999, before entering the second-tier Nationwide Tour in 2001.
Points played in minor tours the first two years of his professional career and began a successful stint on the Nationwide Tour in 2001. He won three events in three years on tour, including the 2001 BUY.com Inland Empire Open, the Northeast Pennsylvania Classic and the Pete Dye West Virginia Classic. He won his PGA Tour by finishing second on the Nationwide money list, and played in the PGA from 2005 to 2006.
Points' stints on the PGA Tour included a tie for 69th at the 2008 U.S. Open, the only PGA Tour major championship that he's played in. He won at the 2008 Miccosukee Championship over Matt Bettencourt for his fourth career win. He tied Bettencourt on the 72nd hole with a chip in from the fairway, and would ultimately win the tournament in a playoff with Bettencourt.
In addition to his four professional career wins, Points has won nearly $3,000,000 in over a decade as a professional. He has played in only one major PGA Tournament, finishing tied for 69th place in 2008. His career earnings have come mostly in his short stint on the PGA Tour, though he has accumulated nearly $1,000,000 on the Nationwide Tour as well. He has maintained a scoring average around 72 for his entire professional career.