About Jonathan Byrd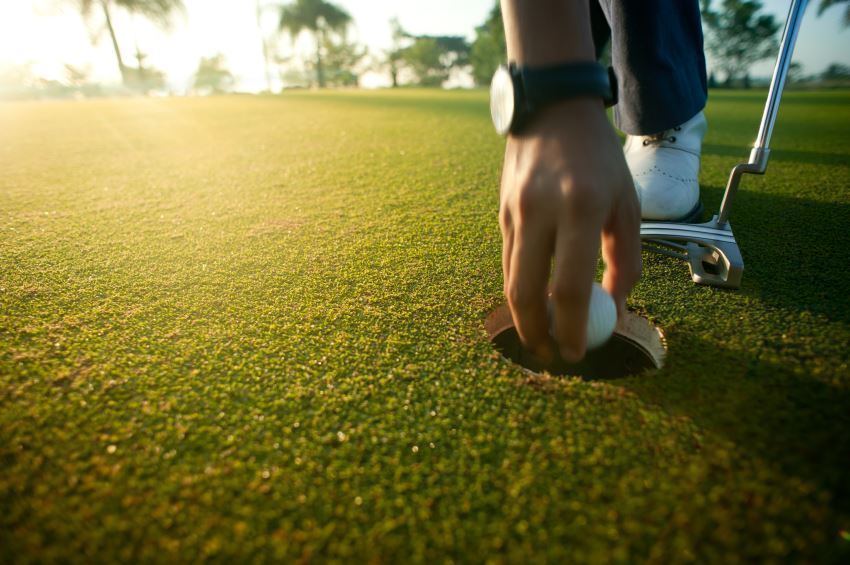 Jonathan Byrd is a professional golfer on the PGA Tour. After turning professional in 2000, Byrd qualified for the Nationwide Tour. Only a year later, he would earn a place on the PGA Tour, where he has been to date in 2009.
Growing Up
Jonathan was born January 27, 1978 in Anderson, South Carolina. His dad introduced him to golf at the age of three. That introduction would lead to a long and promising career in golf. As a junior golfer, Byrd won the Optimist Junior World Championship, and was a three-time Regional champion in high school. His play as a junior golfer earned him a golf scholarship to Clemson University.
College
At Clemson, Byrd was a four-time All-American. He also became the first four-time first team All-ACC selection in school history. In the summer of 1999, he won the Northeast Amateur and represented the U.S. in the Walker Cup matches. He graduated from Clemson University in 2000 with a degree in marketing.
Nationwide Tour
In 2001, Byrd played on the Nationwide Tour. That year, Jonathan won his first professional tournament, the Buy.com Charity Pro-Am. He made 16 of 20 cuts, finished eighth on the money list and earned exempt status on the PGA Tour for the following year.
PGA Tour
Byrd quickly earned his stripes on the PGA Tour, winning the 2002 Buick Challenge and PGA Tour Rookie of the Year honors. After his rookie season, Jonathan won again on the PGA Tour at the 2004 B.C. Open and the 2007 John Deere Classic. 2007 proved to be a great year for Byrd, as he finished 42nd on the money list with over $1.8 million in earnings. Along with his victory in the John Deere Classic, Byrd also qualified for the British Open and Tour Championship for the first time. During his PGA Tour career, Jonathan has earned over $10 million dollars as of August, 2009.
2009
Jonathan's father passed away on July 7th, 2009, after a battle with brain cancer. He took some time off after his father's passing, but has continued to play. As of mid-August, he has made twelve of seventeen cuts, with a tie for third at The Memorial as his best finish. He currently ranks 62nd on the money list with over a million dollars in earnings.