About Jaco Van Zyl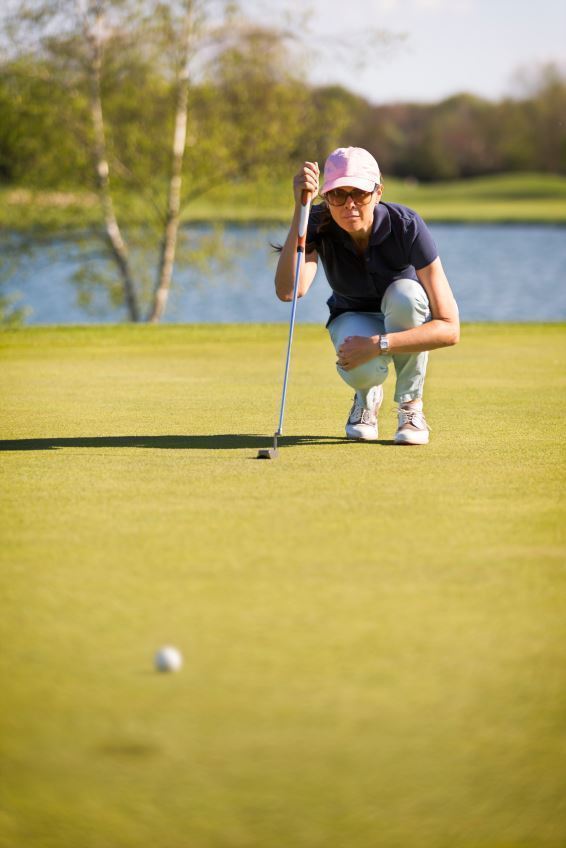 Jaco Van Zyl is a professional golfer on the Sunshine Tour, a men's tour in southern Africa. Van Zyl was born Feb. 23, 1979, in Kokstad, South Africa. He turned pro in 2001 and resides in Lonehill, South Africa, with his wife and child. He has won five tournaments as a professional.
Pro Victories
Van Zyl's first pro victory came on the Diners Club Tour in 2003, when he shot a record 14-under-par 58 en route to winning the tournament at the State Mines Country Club in Gauteng, South Africa. A score of 58 had never been recorded on a men's pro tour event.

His first Sunshine Tour victory came at the Platinum Classic at the Mooinooi Golf Club in October 2005. He shot an 18-under 198 in the three-round event.

Three years later, in October 2008, he won the Vodacom Origins Tour Final. He shot a 2-under 214 in the three-round event.

Van Zyl had two Sunshine Tour wins in the first half of 2009. He won the Telkom PGA Championship at Country Club Johannesburg in February by shooting an 18-under 270, and he won the points-based Samsung Royal Swazi Sun Open in May by scoring 65 points.
Near-Misses
Van Zyl has come close to victory several times on the Sunshine Tour, including seven second-place finishes. He twice finished second before earning his first win. The first time came at the 2001-02 Vodacom Trophy, the second at the 2004-05 Telkom PGA Championship. He also narrowly missed a third victory in 2009 when he was the runner-up at the Lombard Insurance Classic in June.
Best Seasons
Van Zyl's best season came in 2004-05, when he finished eighth in the Order of Merit. He followed that up with a 10th-place finish the next season. He could surpass both in 2009 with two victories and seven Top-10 finishes through the end of June.
Statistics
Through August 2009, Van Zyl was averaging 70.74 strokes per round on the Sunshine Tour. He had played in 121 Sunshine Tour tournaments with four victories and 38 Top-10 finishes. His lowest round on the tour was 64, achieved three different times.
Amateur Career
The highlight of Van Zyl's amateur career was winning the South African Amateur Championship in 2000. He also won the Natal Open three times, the Transvaal Open, and the Natal Amateur.