About Raphael Jacquelin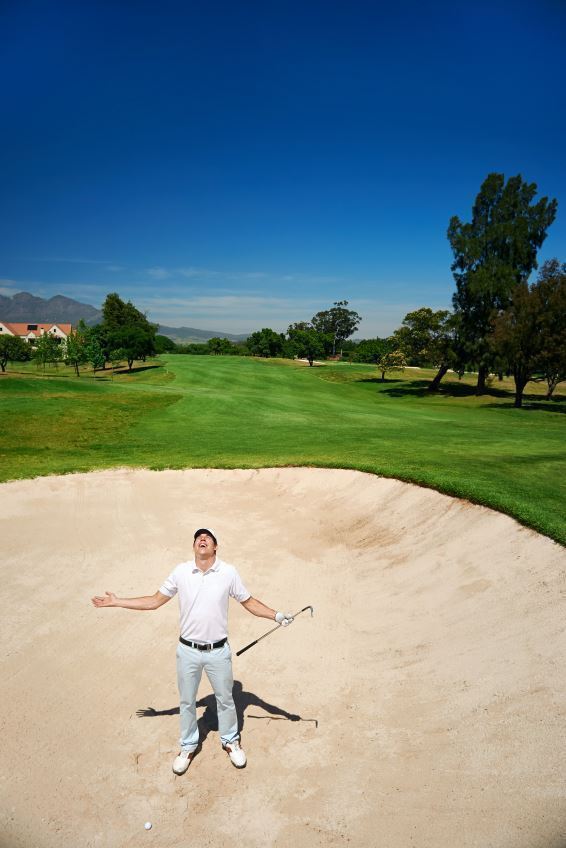 Raphael Jacquelin has risen quickly through the PGA European Tour ranks since turning pro in 1995. His golf career accelerated quickly after he hoisted his first major trophy at the French Amateur Championship in 1994. Jacquelin proceeded to try for his tour card in the PGA's Tour School in 1994 and 1995. These early successes led Jacquelin to multiple PGA European Tour victories and product sponsorships in his career.
Personal Information
Raphael Jacquelin was born on August 8, 1974, in Lyon, France. He aspired to become a tennis player but turned to golf and became a 2 handicap after vigorous practice. Jacquelin spends time between events and during the offseason at his home in Coppet, Switzerland. His family includes his wife, Fanny, and three children: Melvil, Roman and Hugo. Jacquelin is a PGA European Tour professional for TaylorMade, which provides clubs, balls and other accessories throughout the season.
Challenge Tour
Jacquelin's first year in the PGA European Tour ended with a demotion to the Challenge Tour after he failed to make the cut at the 1996 Trophee Lancome. He spent 1996 and 1997 playing his way back into the PGA European Tour on the Challenge Tour. Jacquelin won the Memorial Olivier Barras and the Steelcover Dutch Challenge in 1997 with par scores. His fourth overall finish in the 1997 Challenge Tour standings not only yielded 34,538 euro in earnings but an exemption to the PGA European Tour.
PGA European Tour
Raphael Jacquelin has competed on the PGA European Tour continuously since the 1997 season. His best finish in the PGA European Tour standings was 20th overall in 2003 with 834,814 euro. Jacquelin's highest earnings on the Tour came in 2007 when he earned 1.04 million euro with an overall finish of 25th place. According to PGA European Tour statistics, Jacquelin reached career highs in driving distance and accuracy during the 2003 season.
International competition
Raphael Jacquelin has represented France and Europe in multiple international competitions in the 21st century. Jacquelin was a member of France's World Cup teams from 2001 to 2007 and the country's Alfred Dunhill Cup team in 2000. He also participated in Seve Trophy tournaments in 2002, 2003 and 2007 as a member of the Continental Europe team. Jacquelin has not been part of a victorious team in these international events.
Career Victories
Jacquelin's professional career includes two victories on the PGA European Tour. His first Tour victory came in 2005 at the Open de Madrid where he shot 23 below par. Jacquelin shot 64 in the first three rounds to build a commanding lead over competitors Paul Lawrie and Darren Clarke. His second Tour victory occurred in 2007 at the BMW Asian Open in Shanghai. Jacquelin struggled down the stretch with a third-round 70 and final-round 73 but beat Soren Kjeldsen by two strokes with a score of 10 under.