About Michael Hoey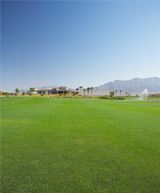 Michael Hoey has been a golfer on the PGA European Tour since turning pro in 2002. Born on February 13, 1979, in Ballymoney, North Ireland, Hoey resides in Belfast during the off-season. His career has been defined by frequent promotion and demotion from the PGA European Tour due to erratic performance.
Amateur Success
Michael Hoey made a mark on the European golf world with his victory in the British Amateur Championship in 2001. He followed this championship with an 11th place finish in the Scottish Open and membership on the United Kingdom's victorious Walker Cup team in 2001. A brief but successful amateur career led the Irish golfer to seek his PGA tour card in 2002. He was a participant in the European Tour Q School from 2002 to 2004 and in 2008 as he sought to stay in the European Tour.
Sponsorships and Representation
Titleist and Footjoy sponsor Michael Hoey on the PGA European Tour and Challenge Tour. Hoey uses Titleist's Studio Select putter, 909D3 Driver, Players Glove and Pro VIX ball at every tournament. Hoey alternates between Titleist's S82 and S83 golf bags to hold these sponsored products. Footjoy provides Hoey with golf spikes and clothing as he competes on the PGA European Tour. Hoey is represented by Horizon Sports Management based out of Dublin, Ireland.
Challenge Tour
Michael Hoey has been part of the PGA's Challenge Tour four times in his brief career. Hoey's best year was 2005 when he earned 86,124 euro and placed eighth overall on the tour. His first professional victory came in September 2005 with a -19 score in the BA-CA Golf Open presented by Telekom Austria. Hoey narrowly defeated Steven Jeppesen in this tournament with a final-round score of 67. Hoey also scored a third-place finish in the Panasonic Panama Open in December 2004.
European Tour
The best season for Michael Hoey on the PGA European Tour came with his 73rd overall finish and 298,000 euro in earnings in 2009. Hoey struggled in the first half of the 2009 season, failing to make seven cuts in his first 10 starts. His 2009 season turned around with his victory at the Estorial Open de Portugal. After tying Gonzalo Fernandez-Castano through four rounds, Hoey dispatched his challenger in three playoff holes to win his first PGA European Tour event and earn a tour exemption until 2011.
Career Victories
Hoey scored four professional victories as of the 2009 season, including three on the Challenge Tour. He defeated Liam Bond on a single playoff hole to win the Tessali-Metaponto Open in April 2007 after losing a three-stroke lead in the final day. Hoey showed his ability to win close tournaments by winning the Banque Populaire Morocco Classic 2008 over Greig Hutcheon and Julien Quesne by one stroke at Pullman El Jadida Royal Golf and Spa.