About the Big Bertha 460 & 454 Drivers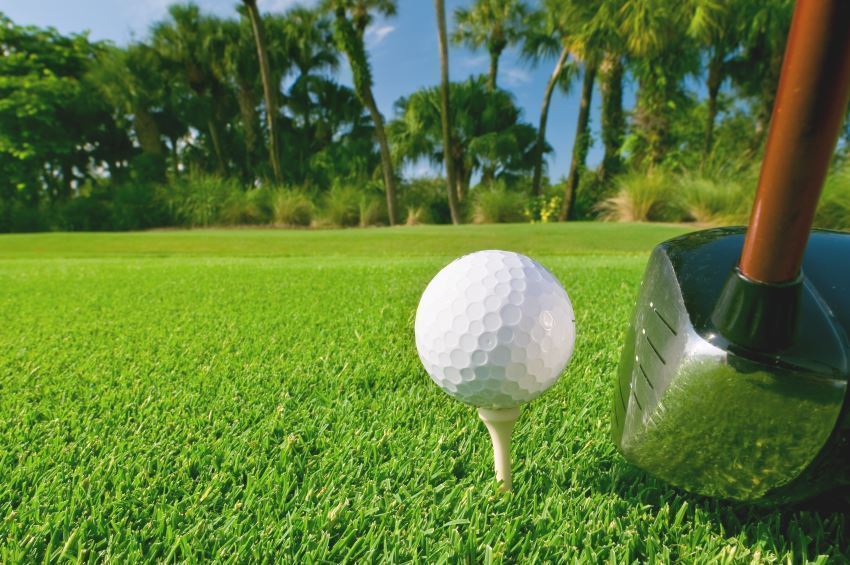 Almost immediately after Callaway introduced the original Big Bertha driver in 1991, the product line became a big success. Many buyers rushed to buy the first Big Bertha clubs for their longer shafts and innovative wide club heads, according to a Callaway Golf Company case study provided in the book "Strategic Management."
Big Bertha 460 Driver
Though the Big Bertha 460's titanium construction and even larger head is much different than the original stainless-steel Big Bertha, it retained the manufacturer's attention to detail that made this brand popular. Now replaced by newer Big Bertha models, the 460 is still available on the secondary market.
Standard Construction
The Big Bertha 460 is named for its 460-cubic centimeter club head. This massive head is just barely within the official limits for professional golf play, allowing even novice golfers to retain consistent fairway shots. Despite being large, the head is not overly heavy, as it is made from lightweight titanium, allowing for the same fast, unencumbered swing of a more traditional lightweight driver. All Big Bertha 460 clubs have a standard lie of 56.0 degrees.
Variable Specifications
While all Big Bertha 460s have a titanium shaft and 460cc club head, some of the club's specs vary. According to Callaway's website, the company sells four distinct Big Bertha 460 models, each with different features. Clubs can be ordered with lofts of nine, 10, 11 or 13 degrees. While most Big Bertha 460s have a 1.0-degree closed face angle, clubs featuring a 13-degree loft have a 2.0-degree closed face angle.
Benefits
Big Bertha 460 drivers have a deep center of gravity, and a deeper center of gravity leads to greater power without sacrificing exorbitant amounts of accuracy, a key selling point that makes this driver valuable for amateurs and professionals alike. The club is properly weighted for maximum distance without being too heavy for casual golfers, a feature primarily important to amateur golfers.
Drawbacks
While the club allows for greater long-range accuracy, its deep center of gravity can be a drawback in certain situations. The deep center of gravity makes it harder to scale back the shot's distance for shorter evasive shots on tree-lined courses. Additionally, hitting from the rough is problematic with the Big Bertha 460, as its large head makes divots almost a certainty. In these situations, a driver with a more traditionally sized club-head will work much better than the Big Bertha 460 driver.
Callaway Big Bertha 454
The Callaway Big Bertha 454 is a 454cc titanium driver currently out of production but still available from various dealers. It is a predecessor to the new Big Bertha 460. The 454 was made similar to the original Big Bertha line and boasts a thin titanium face, S2H2 bore-through hosel and six lofts: 8-, 9-, 10-, 11-, 13- and 15-degree. Each is stocked with a fire red Callaway graphite shaft available in regular, stiff, extra-stiff and senior flex.
Perks
The 454 is a true player's club. It conforms to a variety of swing styles, with the 9-degree (extra stiff shaft) being the best performer. It produces long, penetrating ball flights and is extremely comfortable at impact when hit in the center of the club face. Its kick point gets the ball up quickly, and shaping shots is relatively easy.
Sacrifices
The Callaway 454 is not extremely forgiving. Toe shots have the tendency of producing slices while shots off the heel are a bit numbing to the hands. Stock shafts are a bit light but still able to perform well when the ball hits the sweet spot.
Ladies Big Bertha 454 Drivers
The ladies' version of the Big Bertha Titanium 454 Driver includes a flex graphite shaft designed to produce longer drives and more forgiveness. Subtle curves were designed in the club head to aid in forgiveness and provide a solid point of impact.
The club's ultra-thin titanium face also helps generate ball speed, while the mammoth 454cc club head provides ample distance. The club is available in lofts of 8 through 11 degrees and 13 degrees, while lefthanded lofts are available in 9- and 10-degree lofts. The Big Bertha 454 ladies driver features unique curves, which "sleeks" up the club head and minimizes its gaudy appearance.
Bottom Line
The Callaway Big Bertha 454 offers workability, good distance and a low price for the advanced player. Players looking for maximum forgiveness and control will fare better looking at the Callaway Big Bertha Diablo.