About James Kamte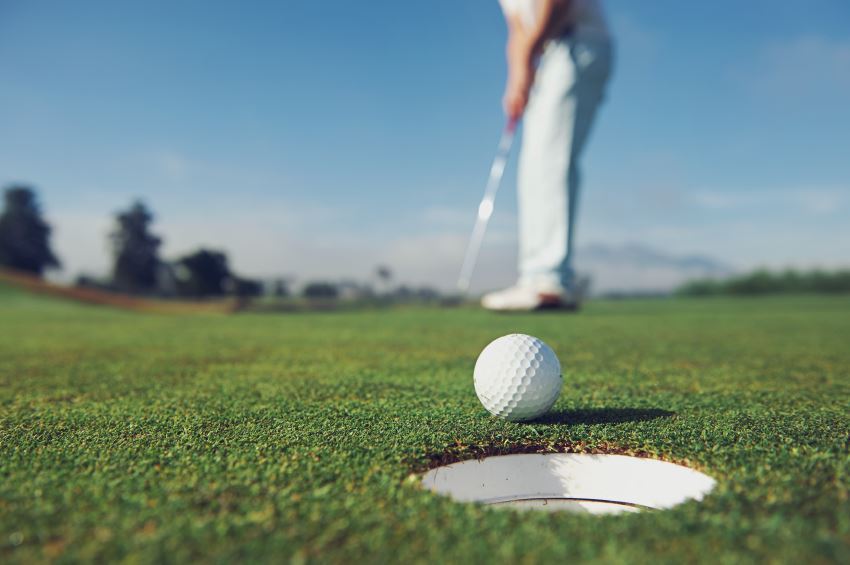 South African professional golfer James Kamte was born on July 20, 1982, in Queenstown. He was given the nickname "Cobra" as a soccer-playing youth. Kamte played amateur golf for Gauteng in the Under-23 and Senior divisions, winning the 2002 Gauteng North Open and finishing second in the 2003 North Province Open Strokeplay tournament before turning professional at the end of 2003.
Sunshine Tour 2003-2006
He struggled in his first year on the Sunshine Tour, making only one cut in eight events played. He was more successful during the 2004-2005 season, playing in 22 events and finishing 32nd on the Order of Merit. He played in 17 events the next year, ranking 25th on the Order of Merit at season's end. In 2006-2007, Kamte played 24 events on the Southern Africa PGA Tour and finished 21st on the money list.
Sunshine Tour 2007
In 2007, Kamte won his first Sunshine Tour tournament and finished second in two others. The win came in the Seekers Travel Pro-Am and the second-place finishes came in the Samsung Royal Swazi Sun Open and the Vodacom Origins Tournament. He had another top-10 finish on the tour in 2007, taking fourth-place in the Vodafone Challenge.
Making the European Tour
Kamte earned his way onto the European Tour by taking 22nd place in the 2007 qualifying school. He was the first black golfer from South Africa to achieve full-time status on the European Tour since 1976, when Vincent Tshabalala earned his playing card. Shortly after qualifying, Kamte won another event on the Sunshine Tour, taking the Dimension Data Pro-Am to finish 11th place on the Order of Merit at the end of the year.
2008 results
Kamte finished 138th on the money list at the end of 2008 and was unable to keep his European Tour playing card. He took fourth-place in the Asian Tour's qualifying school to gain entry onto that tour for 2009. He was successful immediately, winning the Asian Tour International in the first week of the season. This ensures that he will be able to play in any 2009 tournament sanctioned by the Asian and European tours.
2009 results
In 2009, Kamte played in the United States Open for the first time, failing to make the cut and finishing in 72nd place. Through the first week of August, he has played in 12 European Tour events, making the cut in eight of them. He is currently ranked 182nd on the Order of Merit and his highest finish of the year to date is an 11th-place in the Maybank Malaysian Open.