About John Mallinger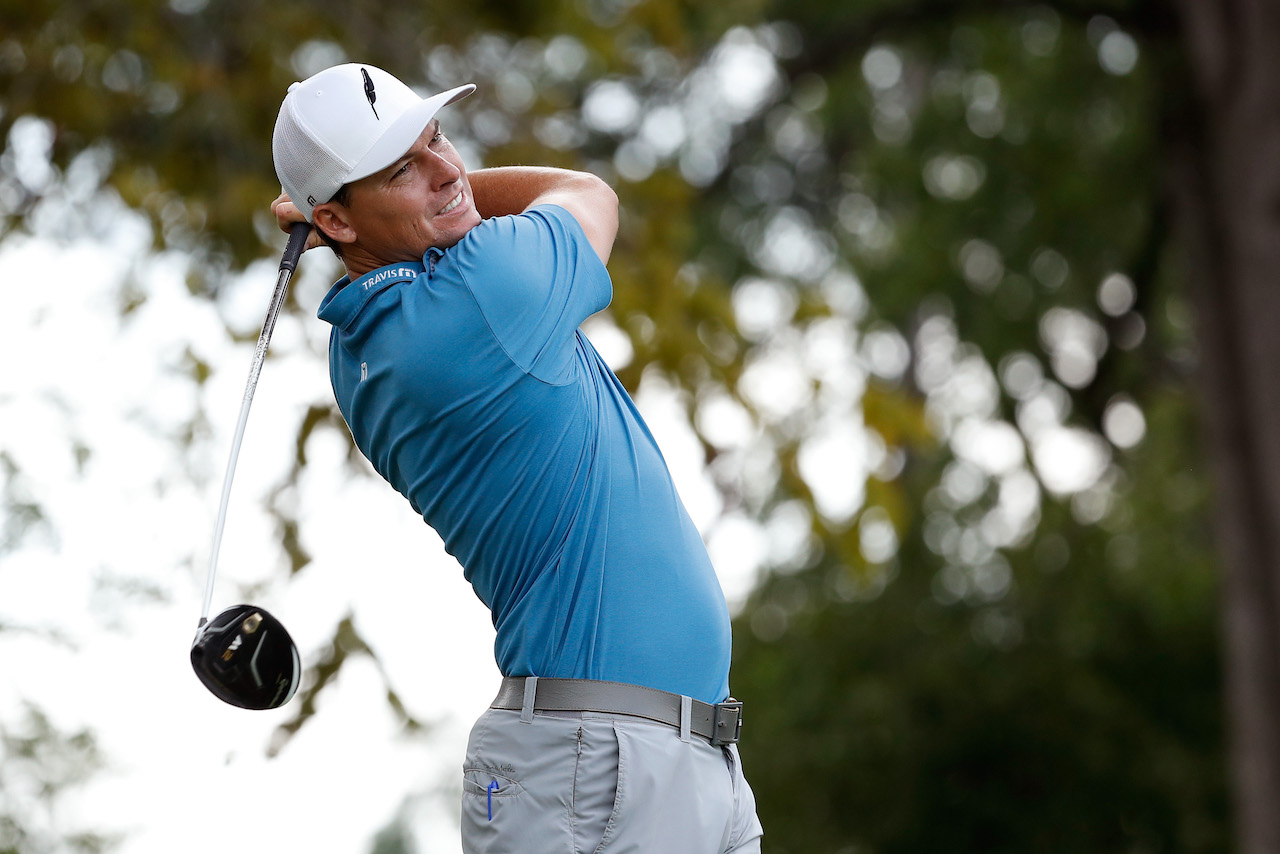 John Mallinger is an American golfer who competed on the PGA Tour from 2007 to 2014 after playing on a variety of tours for several years. Mallinger hails from the same part of the United States -- the San Diego area -- as several other PGA Tour members, including John Merrick, John Cook, and Peter Tomasulo.
Early Years
John Mallinger was born Sept. 25, 1979 in Escondido, Calif., a suburb of San Diego. He attended Long Beach State University, graduating with a degree in marketing in 2002. While in college, he earned All-Big West Conference team honors all four seasons from 1998 to 2001. He turned professional after graduation in 2002.
Career Highlights
Mallinger participated in the likes of the Hooters, Nationwide, and Canadian Tours, and eventually the PGA Tour once he earned status via Q-School. He earned the nickname "Monday Mally" after Monday Qualifying into, then playing well enough in, enough Nationwide Tour events in 2005 to earn Nationwide Tour status in 2006, which he ultimately parlayed into PGA Tour status by 2007.
Mini-Tour Time
Mallinger's early professional career included stints on the Hooters, Nationwide, and Canadian tours, as well as occasional PGA appearances. By 2006, he was playing on a total of seven different tours.
Highlights of his early career included several top-10 finishes on the Nationwide Tour. He earned his PGA Tour card by finishing in a tie for 13th place at Q-School in 2006.
Breaking Into the PGA Tour
In 2007, Mallinger's first full year on the PGA tour, he finished second among all rookies and made the cut in 62% of his starts. Highlights of that year included a third-place finish at the AT&T Pebble Beach National Pro-Am where he shot 14-under par.
In his second year on the PGA Tour in 2008, his ability to make the cut increased to 69%, and he also improved his scoring average from 71.09 to 70.48. He ended the year with four top-10 finishes, including another third at the AT&T Pebble Beach National Pro-Am, this time in a tie, and a third at the Justin Timberlake Shriners Hospitals for Children Open.
Mallinger continued to find success in his third year on Tour as he achieved his best career finish at the time when he lost in a playoff at the U.S. Bank Championships in Milwaukee. His biggest payday of the year came at The Players Championship, where a third-place finish earned him $551,000. He also finished solo sixth at the HP Byron Nelson Championship.
He finished the season 60th in the FedEx Cup race and made 18 of 27 cuts.
Decline From the Top Tour
The 2010 season saw Mallinger fall out of the top 125 in the PGA Tour for the first time in his career as he finished with just one top 10 — a T3 at the Wyndham Championship. Mallinger followed up his lackluster 2010 season with one top-25 finish in 15 PGA Tour starts with a T12 at the Wyndham Championship. However, he performed well on the Korn Ferry Tour with six consecutive top-10s, including two runner-up finishes.
In 2013, Mallinger missed much of the year with a shoulder injury and earned a Major Medical Exemption. In the 12 starts, he made seven cuts without recording a top-10. In 14 PGA Tour appearances in 2014, Mallinger secured one top-25 finish, a T12 at the Waste Management Phoenix Open. He also made 10 starts on the Korn Ferry Tour, recording a top-10 and two top-25s while making four of 10 cuts. He lost PGA Tour status after 2014 and became a full-time member of the Korn Ferry Tour.
Mallinger made 20 Korn Ferry Tour starts in 2015 and recorded one runner-up, two top-10s, three top-25s. However, he missed his final six cuts that season to finish 78th on the money list. He finished in a seven-way tie for second place at the Brasil Champions presented by HSBC.
He followed that year up with another 20 events in 2016 and made just eight cuts. In 2017, he finished the regular season at No. 232 on the money list as Mallinger made just eight starts that season. Mallinger withdrew from two of them and made just one cut, which was a T60 at the Panama Claro Championship.
Since 2017, Mallinger continues to try and maintain status and attempts to Monday qualify into PGA Tour events but hasn't had much success.
John Mallinger Career Earnings
Between the PGA Tour, Korn Ferry, and other mini-tour events, Mallinger's career earnings sit at $7,645,962.
Career Stats
Since turning pro in 2002, Mallinger has started 187 PGA Tour events, making 101 cuts. He recorded two runner-up finishes and placed third seven times, with 16 top-10s, and 36 top-25s. On the Korn Ferry Tour, Mallinger made 44 of 97 events recording four runner-up finishes, four third-place finishes, 17 top-10s, and 23 top-25s.
Official World Golf Ranking
As of July 2021, Mallinger currently ranks as the 1,898th player in the world. His best ranking was 85th in February of 2009.
Away From the Course
Mallinger enjoys spending time with his wife January and son Drew. He enjoys snowboarding as well. Mallinger travels to the Bahamas each year to take part in the Mark Knowles Charity Tennis Invitational where they raise money for local children's charities — the Cancer Society, the Sassoon (Bahamas) Foundation for Pediatric Heart Care, and the Special Olympics.
Image: Gregory Shamus/Getty Images Sport via Getty Images