About David Drysdale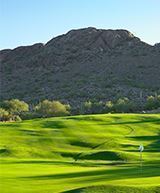 David Drysdale is a Scottish golfer who plays on the European and the European Challenge Tours. As of August 2009 his career earnings were $1,526,710 according to Fanhouse.com. He has yet to win a European Tour event in his career, although he finished second at the 2009 Open de Andalucia and third at the 2009 Joburg Open. He had won two Challenge Tour events.
Early Years
David Drysdale was born on March 19, 1975, in Edinburgh, Scotland. He began playing golf at the age of 12, and experienced his first brush with professional golf five years later as a marker at The Open Championship at Muirfield for John Daly and Roger Chapman in 1992. Drysdale turned professional in 1995.
Highlights
Drysdale's best year was 2004, when he finished in 12th place in the Challenge Tour merit winnings. He has fared better in recent years on the European Tour, finishing 33rd in merit winnings in 2008 and is in 43rd place as of August 2009. In 2004, he achieved his first Challenge Tour victory at the Bouygues Telecom Grand Final in sudden death. In 2006 he gained his second Challenge victory at the Peugeot Challenge R.C.G. El Prat.
Struggles
In 2003, Drysdale barely managed to retain his European Tour card with a strong performance in the season's final tournament. In 2005 and 2006, he was unable to retain his playing privileges by right, forcing a return to Q-School. In 2005, he missed the Q-School cut by one stroke, but finished third in 2006 to regain his card. In 2007 and 2008, he also needed to return to Q-School.
Statistics
On the European Tour in 2009, Drysdale has achieved his best stroke average, at 70.81, more than a full strike better than his previous best of 71.86 in 2006. This in part may be attributed to improved putting, as the number of putts per round has decreased to 29.48, down from 29.98 in 2008. His Greens in Regulation percentage has also improved from 63.99 percent to 69.14 percent.
Personal
As of 2009, Drysdale resides in Cockburnspath, Scotland, with his wife, Vicky. He rates the 17th hole at the K Club in Ireland as the most difficult he has played and his favorite course is the Royal Melbourne in Australia. His home course is the Dunbar Golf Course in the Scottish Highlands. His nickname is "Double D."