About Andrew Butterfield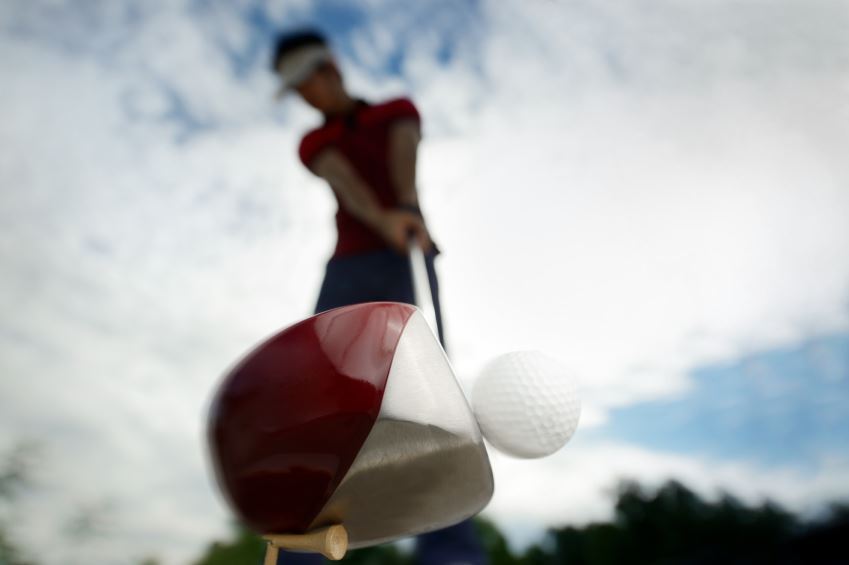 Andrew Butterfield is a British golfer with a track record of varying professional success and setbacks. Since turning pro in 1993, he has gone on to compete in such notable competitions as the PGA European Tour. While his game has improved to the point qualifying of international competition, he still remains true to his British roots, playing regularly in lesser-known regional meets throughout Great Britain.
Early Life
Andrew Butterfield was born on Jan. 7, 1972, in London, England, according to Sports Illustrated. Butterfield moved from the urban area of London to Bromley, a borough of London, in the early 1990s to study business and finance at the local Bromley College. According to Golf.co.uk, he left school in 1993 to join the professional golf circuit at the age of 21.
1990s Career
Butterfield's early pro career saw him competing in regional British tournaments from 1993 to 1996. In 1996, his regional performances earned him a spot on the Challenge Tour. He played the Challenge Tour consistently through the 1990s, though he never won during his early pro career. His performances, however, were impressive enough to garner the attention of the PGA European Tour, which allowed Butterfield to join in 1999. Butterfield did not do very well in 1999, so he was not called back for the 2000 PGA European Tour.
Early 2000s Career
Despite being snubbed by the PGA in 2000, Butterfield's performance in the early 2000s improved dramatically. He performed well at regional meets and he continued to remain a major player on the Challenge Tour, too. Subsequently, he was given another shot at the European PGA Tour in 2001. He performed well enough to continue following the tour through the 2000s. Furthermore, in 2002 he landed a top 20 ranking for his performance at Bell's South African Open, and in 2003 he garnered another top 20 finish at the Dimension Data Pro-Am, according to the Golf Channel's website.
Late 2000s Career
Butterfield gained another top 20 rank for his 2004 performance at the Dunhill Championship, according to GolfChannel.com. That was also the year of his first tour win, taking first place at the PGA European Tour's Matchroom Golf Management International at Owston Hall. Fresh off his 2004 win, he faced a setback in 2005 when he missed the cut at the esteemed Open Championship. Butterfield continued to play in the Challenge Tour throughout the late 2000s, redeeming himself with a 2009 win at The Princess in Sweden; though he had been competing in the Challenge Tour for much of his professional career, this was his first win.
Stats
As aforementioned, though Andrew Butterfield has won only two pro events, he ranked in the top 20 at several tournaments throughout his professional career. His record is filled with alternating setbacks and triumphs. His most recent record, compiled by the PGA from his 2009 tour appearance, shows an impressive 65.6 percent driving accuracy, indicating a relatively stable long game, coupled with a mediocre 2.077 putting average.