About Richard Bland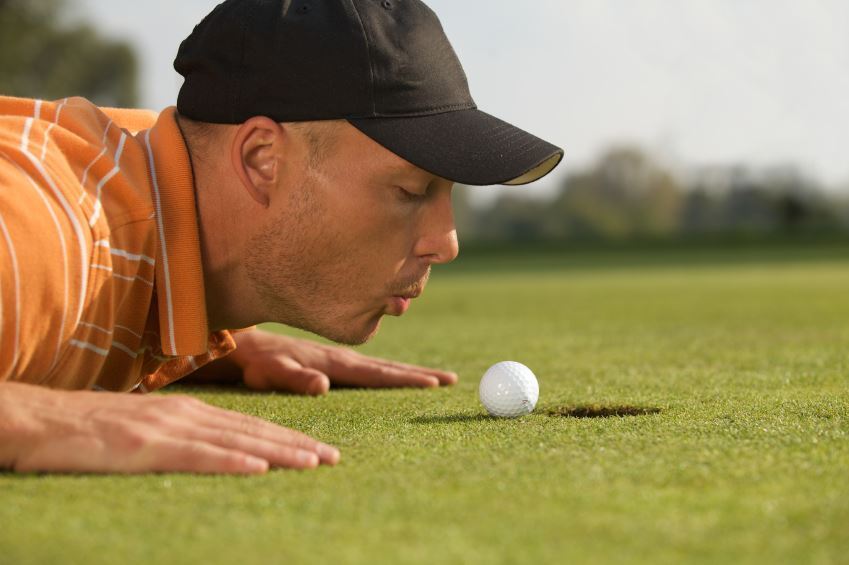 Richard Bland is an English professional golfer who is best known to English sports fans for being a close friend to former Southampton FC Saints soccer star Matthew Le Tissier. Bland was born Feb. 3, 1973, in Burton-on-Trent, England, and resides in Southampton. He turned pro in 1996 and has been married since 2005. He has alternated between the PGA European Tour and the Challenge Tour, a second-tier men's professional golf tour in Europe, and has one career professional victory. He has earned $1,650,674 in his career as of August 2009. He is coached by Sky Sports television commentator Tim Barter.
Major Tournaments
Bland has qualified for just two major tournaments in his career and missed the cut in both instances. His first major came at the British Open at Royal Birkdale in Southport, Lancashire, England, in July 1998. His most recent major appearance came at the U.S. Open at Bethpage State Park in Farmingdale, N.Y., in June.
European Tour
Bland's best seasons on the European Tour came in 2006 and 2002, when he finished ranked 72nd and 73rd, respectively. His best finish in 2006 came in May at the BMW Championship in Surrey, England. He shot an 8-under-par 280 to finish nine shots back. The closest Bland came to victory on the tour came in June 2002, when he lost in a four-man sudden-death playoff at Murphy's Irish Open in County Cork, Ireland. Bland had a chance to win on the first hole of the playoff, but his putt horseshoed out. He was knocked out on the next hole after he pulled his tee shot. Soren Hansen won the playoff on the fourth hole. Bland shot a 14-under 270 in regulation to make the playoff.
Statistics
Bland is averaging 72.6 strokes per round in 2009. He has been making 59.74 percent of the fairways and greens on his drives, which are averaging 286.25 yards. As of August 2009, he ranked 134th on the tour was 345th in the World Golf Rankings.
Other Professional Highlights
Bland's lone career victory came in November 2001 at the Challenge Tour Grand Final at Golf du Medoc, France. He shot an 18-under 266 to win by five strokes. That victory propelled him to a 10th-place finish in the Challenge Tour rankings, the best of his career. He finished 13th in the rankings in both 2004 and 2008.
Amateur Career
The highlight of Bland's amateur career in 1994, came when he won the European Under-21 Championship.