About Michael Bradley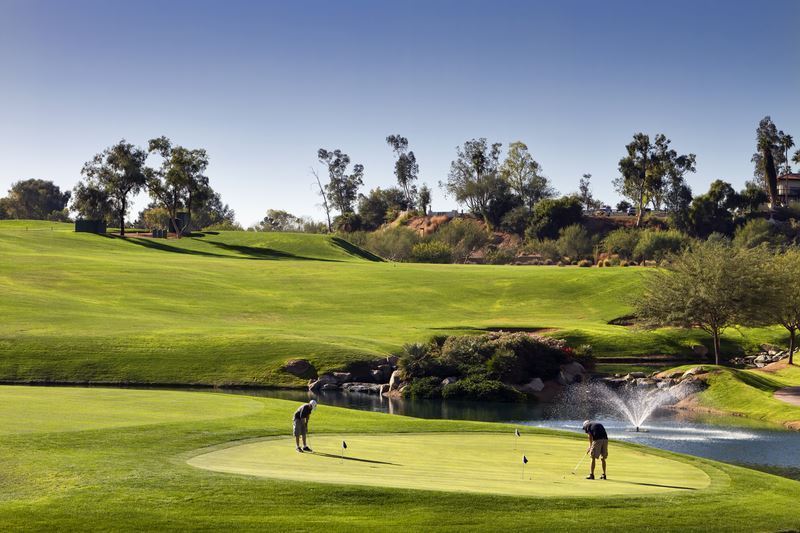 Michael Bradley was born in Largo, Florida, on July 17, 1966. He became a professional golfer in 1988 after attending Oklahoma State University, where he helped the school win the 1987 NCAA Men's Championship. His even-par score of 288 over the four rounds was enough to earn him fourth-place overall.
Canadian Tour
Bradley began his pro career on the Canadian Tour and posted his first tournament win in the 1989 Ontario Open. The next year, he also won a tournament, taking first-place at the 1990 Quebec Open. He also shot a low round of 59 in a tournament in Saskatoon, Saskatchewan.
1993 to 1998
After earning his PGA Tour card at the 1992 Qualifying School, Bradley stayed on the tour from 1993 until 2000. His best year was 1996, when he won the Buick Challenge in a five-man playoff and finished second in the Doral-Ryder Open. He also played well in 1997, making the top 20 in six consecutive tournaments at one point in the season. Bradley's second PGA Tour win came in 1998, when he prevailed in the Doral-Ryder Open despite battling a herniated disk in his back.
1999 to 2006
The back injury was still a problem in 1999 and 2000, leading to inconsistent results and the loss of Bradley's PGA Tour card. He spent the next six years splitting time between the Nationwide Tour and playing PGA Tour events on sponsor exemptions. Between 2001 and 2006, he did not record a single top-10 finish on either tour. He regained his PGA Tour card for 2007 by finishing 29th in the 2006 Qualifying School tournament.
2007 to 2008
Unfortunately, Bradley suffered an ankle injury shortly after rejoining the PGA Tour in 2007, playing in only eight events during the season. He received a major medical exemption that allowed him to stay on the tour in 2008. He played in 14 events, the most in a season since 2000. His highest finish was 25th in the Children's Miracle Network Classic. He also played two events on the Nationwide Tour in 2008, finishing in the money at the Chitimacha Louisiana Open and South Georgia Classic.
2009
In 2009, Bradley earned his first PGA Tour vistory in 11 years, shooting a 2-under-par 70 on the final day to win the Puerto Rico Open by one shot. Through July, the rest of his season results have been unspectacular, with only five cuts made out of 12 events and no other top-10 finishes.