About Brandt Jobe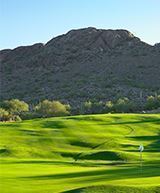 Brandt Jobe is a PGA Tour golfer who has had highly successful times in his career; however, his previous level of success has tapered off significantly in the last few years. Still, he remains an active Tour card holder and is still capable of competing.
History
Brandt Jobe was born in Oklahoma City, Oklahoma, in 1965. Jobe became interested in golf in his pre-teen years when he attended the 1978 U.S. Open at Cherry Hills Country Club in Denver. As an amateur golfer, he experienced a high level of success. During his time as a student athlete at UCLA, Jobe was named to the All-American team each year from 1986 to 1988. His 1998 season ended at the NCAA Championship, where he helped lead his team to the national championship.
Highlights
Although Jobe has not yet won a PGA Tour event as of August 2009, he has been close to winning a few times. He finished in second place at the International and finished tied for second at the Michelob Championship at Kingsmill and the BellSouth Classic. In the 1990s, he had a number of victories at different international events around the world--including events in Canada, Thailand and Japan. In 2002, Jobe finished ranked in the top 100 for the first time in what was then his five-year career.
Injuries
Jobe has seen a drop in his level of play and injuries have played a large part in this. A freak injury to his thumb held Jobe out of the early part of the 2007 PGA Tour season. He severed the tip of his index finger on his left hand as well as the bottom of his thumb when a broom handle split while he was sweeping his garage. Although he played in five events in the 2007 season, he decided to have season-ending surgery on his left hand. In 2003, he had an injury that kept him out of the game for several months when he shattered a bone in the palm of his hand.
Earnings
During the first nine years of Jobe's PGA Tour career, he finished in the top 125 of the money list six times. As of August 2009, Jobe has made nearly $7 million during his time on the PGA Tour. He was able to earn more than $2 million in 2005 thanks to six top 10 finishes, including a third-place finish and two second-place finishes. Although he has had success in the years since then, he has not even come close to making the same amount and only broke $300,000 once between 2006 and 2009 ($802,000 in 2006).
Statistics
Jobe can attribute a lot of his success to his booming drives. Jobe ranks ninth on the tour for the average distance of his drives, which are 301.5 yards per drive on average. However, his driver can get him into trouble as well. His driving accuracy percentage is only 54.34 percent, which is 180th on the tour.