About Marc Cayeux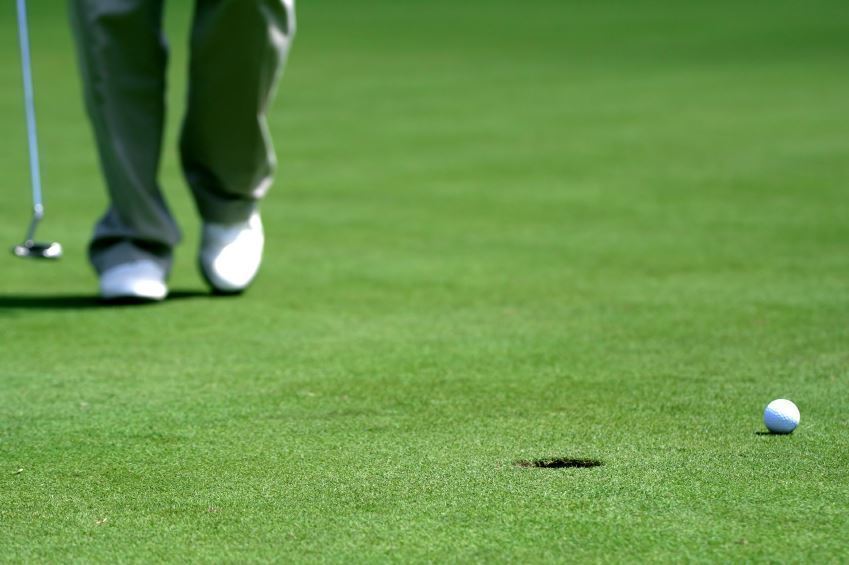 Marc Cayeux is a professional golfer on the PGA European Tour as well as the Sunshine Tour, a men's professional golf tour based in southern Africa. He is most famous for playing an entire tournament in 2005 after badly burning the palm of his hand the prior week. He was born Feb. 22, 1978, in Lancaster, England, but currently resides in Harare, Zimbabwe. He turned pro in 1996 and has earned $709,647 in his career.
Painful Tourney
Cayeux burned his the palm of his left hand while lighting a barbecue at a family event the week prior to competing in the World Golf Classic NEC Invitational, one of the most prestigious events Cayeux had qualified for in his career. Cayeux wore the glove designed for baseball catchers to wear under their mitts on his injured hand for extra padding and played all four rounds and finished tied for 49th place with a 9-over-par 289. Playing partner Tiger Woods expressed admiration for Cayeux after the first round. (https://www.pgatour.com/news/story/r476/8748415/)
European Tour
Cayeux's best season on the European Tour came in 2005 when he finished ranked 82nd. His best finish that season was a tie for third place at the Scandinavian Masters in Kungsangen, Sweden. He shot a 19-under-par 265 to finish three strokes back. Cayeux does not have any victories on the European Tour. He has not qualified for any major tournaments.
Statistics
Cayeux is averaging 72.41 strokes per round on the European Tour in the 2009 season. He has made 65.33 percent of the greens in regulation. He is averaging 289.6 yards on his drives and is driving to the fairway 58.63 percent of the time. He is currently ranked 109th on the tour and 254th in the world.
Sunshine Tour
Cayeux has nine career victories on the Sunshine Tour, including two Zambia Open victories. His first professional victory came at the 1998 Zambia Open where he shot an 11-under-par 278. His most recent victory came at the 2008 Nashua Masters where he shot a 12-under-par 268. He twice has finished as high as eighth on the tour's Order of Merit: in 1998-99 and in 2007.
Other Professional Highlights
Cayeux also has a pair of Challenge Tour victories to his credit. The Challenge Tour is a second-tier men's golf tour in Europe. He won the Kenya Open in Nairobi in May 2004 by winning the first hole of a sudden-death playoff with Leif Westerberg. Both golfers shot a 10-under-par 270 in regulation. Cayeux also won the Open de Toulouse (France) in September 2004 in a sudden-death playoff, this time against David Drysdale on the second hole. Both golfers shot a 12-under-par 276 in regulation.