About Johnson Wagner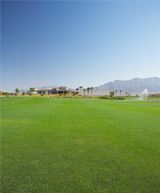 Johnson Wagner is one of the rising stars on the PGA Tour in 2009. As a professional golfer, he has played on both the Nationwide Tour and PGA Tour. He has two career victories on the Nationwide Tour and one victory on the PGA Tour.
Growing Up
Johnson Wagner was born in Amarillo, Texas on March 23, 1980. He began playing golf at the age of five. After living in Nashville, Tennessee for a few years, his father moved the family to New York. Soon after, Johnson began playing junior golf tournaments.
High School and College
Johnson's first big junior wins came at the Westchester Golf Association Junior Championships in 1995 and 1996. After high school, he played golf at Virginia Tech University. While at Virginia Tech, he won the Big East Conference Championship and was named third-team All-America in 2002.
Nationwide Tour
In 2005, Johnson began his first year on the Nationwide Tour. He earned a total of $138,353 and finished 36th on the money list. In 2006, Johnson made a name for himself on the Nationwide Tour. He won the Chitimacha Louisiana Open and the Cox Classic. With those two victories, he finished second on the money list and earned exempt status on the PGA Tour.
PGA Tour
In his first year on the PGA Tour, Johnson had a respectable rookie season. With a second place finish at the Viking Classic, he finished the year with over $1 million in earnings. In 2008, Johnson broke through and won the Shell Houston Open, his first PGA Tour victory.
Career Accomplishments
In 2002, he became the first golfer to win all three Metropolitan Golf Association "majors" (the Ike, Met Amateur and Met Open) in the same year. Johnson Wagner has made over $3 million in his professional career. He is ranked 238th in the World Golf Rankings as of August 2009.