About Nicholas Thompson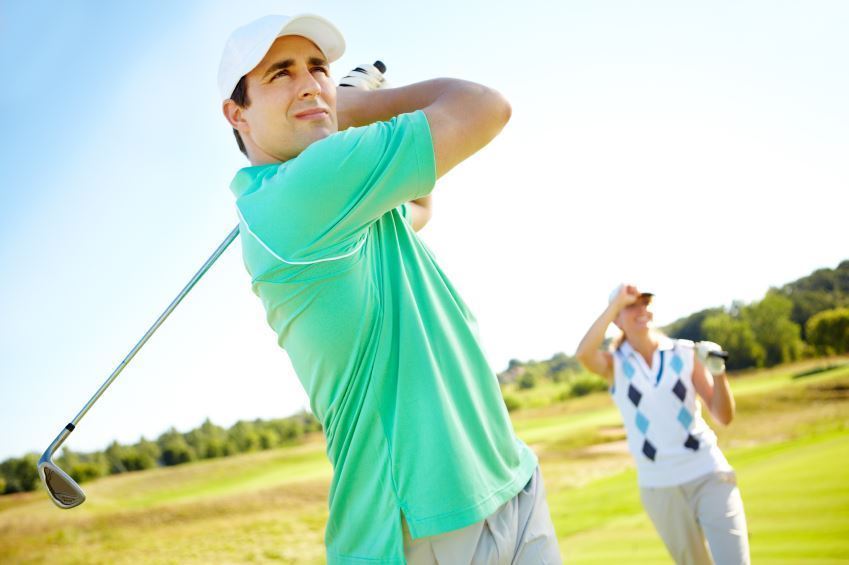 Nicholas Thompson is a professional golfer from the United States. He has played professionally in the PGA Tour and the Nationwide Tour and has won one event as a pro. A player who has also accumulated amateur successes, Thompson turned pro in 2005 at the age of 23. Though he may not be the best golfer in his family, he has paved his way in the golf world with the distance of his drives and his ability to convert pars on missed fairways and bunker shots.
Early Years
Born in Coral Springs, Florida, on December 25, 1982, Nicholas Thompson grew up in a state that is in the top five in the United States for golf courses and golfers. He grew up golfing with his father, and began his career in his young teenage years, golfing through high school in Florida.
Amateur Success
Thompson golfed at the collegiate level at Georgia Tech in Atlanta, where he earned a four-year bachelor's degree in business management. He helped bring the team to an ACC Division Championship in 2002, his first year on the team. He graduated to the professional level after two more years, honing his game in college, and debuted at the PGA qualifying school in 2005.
Professional Success
After finishing third at the PGA qualifying school in 2005, Thompson gained his PGA Tour card, but made less than half of his cuts in his rookie years (only 15 of 32). With only one top 10 that year, he would lose his card for 2007 after a finish outside of the top 180 on the money list. He moved to the Nationwide Tour in 2007 and won at the HSBC New Zealand PGA Championship to finish sixth on the money list, again earning his Tour card for 2008.
The Family Sport
Though at the time a successful professional in his own right, Thompson's younger sister Alexis began golf at an early age as well, and made history in 2007. At the age of 12 years, 4 months and 1 day she became the youngest person ever to qualify for the U.S. Women's Open. After some help from Nicholas getting through the qualifier at Heathrow Country Club, she played well at the championship at Pine Needles, where her brother helped her practice before his Nationwide event.
Career Accomplishments
In 2008, Thompson had his best year as a professional, notching five finishes in the top 10, and finishing seventh at a FedEx Cup event at The Barclays. He has earned over $2 million in his career and finished 20th in the FedEx Cup standings in 2008. He has also played in the PGA Championship, where he tied for 24th place in 2008.