Updated August 6, 2009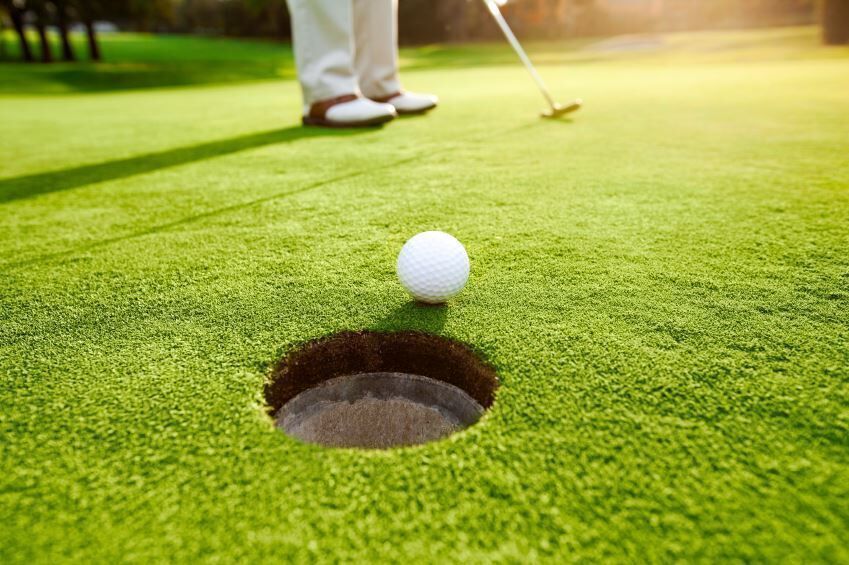 Greg Chalmers has spent a fair amount of time playing on both the PGA Tour and the Nationwide Tour since becoming a professional golfer in 1995. Although Chalmers has not recorded a victory on the PGA Tour, he has been a consistent player, finishing in the top 125 on the PGA Tour a number of times, including every year from 1999 to 2002.
Greg Chalmers was born in Sydney, Australia, in 1973. Chalmers started golfing on the Australasian Tour in 1995 and was promptly named the tour's Rookie of the Year after he earned three top-10 finishes. In 1998, Chalmers accomplished the rare feat of becoming a winner of the Australian Open and the Australian Amateur, which he won in 1993.
Although Chalmers is a veteran of both the Nationwide Tour and the PGA Tour, he has not been a frequent winner. In fact, his only victories came on the Nationwide Tour, at the Albertsons Boise Open and the Henrico County Open. On the PGA Tour, Chalmers has had some good tournaments, but had not yet tasted victory as of August 2009. He has tied for second place twice. These second-place finishes came at the Kemper Insurance Open and the Buick Open. He shot a final round 63 at the 2002 Buick Invitational to tie Tommy Nakajima (1984) for the lowest final round in Buick Invitational history.
Chalmers' strength comes in his putting game, and the number of average putts per round backs this up. Through the first 19 tournaments of the 2009 season, Chalmers averaged 28.53 putts per round. Only 26 golfers on the PGA Tour hit fewer putts per round. His penchant for putting has also led him to having a good birdie average, sinking 227 birdies in 61 rounds for an average of 3.72.
Thanks in large part to a second-place finish at the Buick Open, 2009 was Chalmers' top-earning year as a golfer. Through the first 19 events, Chalmers had nearly made $1 million in 2009. During his career on the PGA Tour, Chalmers has made more than $4.6 million. He has made an additional $700,000 on the Nationwide Tour--with more than $320,000 in 2008, finishing eighth on the money list that season.
During his time on the Australasian Tour, Chalmers was nicknamed "Snake" by other golfers. Chalmers owns a BMW M3 and was allowed to drive the car around the Texas Motor Speedway.