About Terry Pilkadaris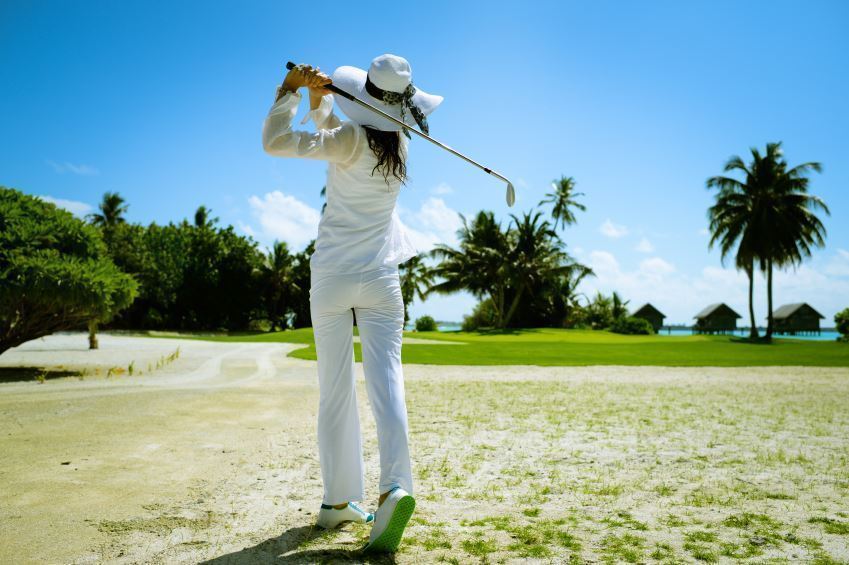 Australian golfer Terry Pilkadaris may not be widely known by U.S. golf enthusiasts, but he has garnered ample domestic fan support as well as international fame in Asia for his three Asian Tour wins. Terry Pilkadaris will likely reach global notoriety if his current career trajectory continues. He is a player to watch as he continues to impress Asian audiences and makes headway with European venues.
Early Years
Terry Pilkadaris began turning heads in his native Australia early on, winning the Western Australian Amateur in 1996 and tying with Daniel Gaunt for the 1997 Australian Amateur Medal. In 1998, at the age of 24, Terry Pilkadaris embarked on his first professional tour with the PGA Tour of Australasia, formerly known as the PGA Tour of Australia.
Asian Tours
Though Pilkadaris' big break came through a PGA Tour primarily associated with Australia and New Zealand, this incidental success would pale in comparison to his fame throughout the Asian golf circuit. The Asian Tour's website calls Terry Pilkadaris "one of the most successful international players in recent times on the Asian Tour." Two of Pilkadaris' Asian Tour wins were in 2004 at the Crowne Plaza Open and Sanya Open in China. In 2005, Pilkadaris became the first winner of the Brunei Open at its inaugural event in June.
British Open
Terry Pilkadaris has repeatedly sought placement in the British Open. In 2007, his Asian Tour rankings earned a placement at the prestigious British Open. Though his 2007 British open debut started strong, Pilkadaris' subsequent 4 bogeys on Day 2 of the Open led to a low ranking for the event. Pilkadaris also did not place very high in 2009. However, he will most likely return for future attempts as he remains strong in Asian markets and is emerging as a dominant player at several European venues, according to StrokeAverage.com
Stats
Terry Pilkadaris' PGA statistics indicate a weak short game, as his putting is ranked 201st, and his bunker ability is ranked 198th. However, Pilkadaris makes up for it with an 89th-ranked driving distance and an outstanding eighth-ranked driving accuracy percentage. Pilkadaris' drives, though not outstandingly long, are consistently well-placed for optimal play-through, giving his long game a much-needed edge.
Personal Life
Terry Pilkadaris married his wife, Monique, in 2004. She is credited as a great asset to Terry's continual success, using her background as a psychologist to mentally prepare Terry for golf meets. The Asian Tour also reports that Monique frequently caddied for Terry early in his career to show her support. In 2004, Terry and Monique had a son, Zac.