About Thomas Bjorn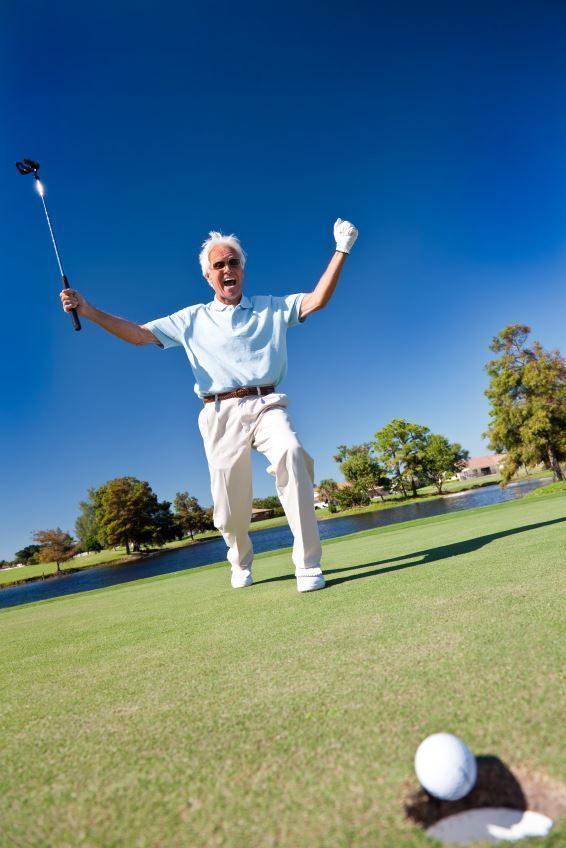 Born in Silkeborg, Denmark, Thomas Bjorn has won 14 worldwide tournaments and is one of the most successful Danish golfers in the history of his native country. Bjorn has won on multiple tours, including the Challenge Tour, Japan Golf Tour and European Tour. Bjorn turned professional in 1993 and has surfaced inside of the top 10 of the Official World Golf Rankings.
Early Career
After turning pro, Bjorn got his start on the Challenge Tour, where he prevailed three times during the 1995 season. He won his first tournament on the European Tour the following year at the 1996 Loch Lomond World Invitational. Bjorn proved victorious at three more events during the 1990s (1998 Peugeot Open de Espana, 1998 Heineken Classic, 1999 Sarazen World Open).
European Tour
Winner of nine European Tour events, Bjorn has been a constant fixture since his arrival on the tour in 1996. From 1996 to 2005, Bjorn finished in the top 10 of the European Tour Order of Merit six times and has finished in the top 25 in 11 of his 13 career seasons. His most notable wins include two BMW International Open titles (2000, 2002) and most recently at the 2006 Irish Open.
Major Championships
Bjorn has been unable to prevail at a major tournament but has been near the top of the leader board several times. He's compiled six top-10 finishes during major competition, including tying for second on three different occasions (2000 British Open, 2003 British Open, 2005 PGA Championship). Bjorn led the 2003 British Open late into the final round, but his bunker play failed him, and he handed the victory to unlikely winner Ben Curtis.
Ryder Cup
A member of two winning Ryder Cup teams in 1997 and 2002, Bjorn has compiled a career record of 3-2-1 during Ryder Cup play. After being passed over in favor of Lee Westwood to represent the European team in 2006, Bjorn was heavily critical of captain Ian Woosnam. The Europeans would go on to dominate the United States, winning 18 1/2 to 9 1/2. Bjorn later went on to apologize for his comments regarding Woosnam's decision.
Personal
Bjorn currently splits his time residing between Denmark and England, with wife, Pernilla, and three children. Bjorn contributes to several charitable foundations and was elected chairman of the European Tour's tournament committee in 2007. As of August 2009, Bjorn has accumulated more than $14 million in career earnings.
Resources