About Will Mackenzie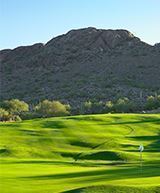 Will MacKenzie is an American golfer who has spent time on both the Nationwide Tour and the PGA Tour. MacKenzie is not the prototypical golfer. He has devoted much of his time to ventures outside of golf and once took a long hiatus from golfing. He also is a professional kayaker.
History
MacKenzie was born on September 28, 1974, in Greenville, North Carolina. He turned pro in 2000, but the road he took to become a professional golfer differs from the roads taken by most other golfers on the tour. Although he was a top junior golfer, he gave up golfing after his sophomore year in high school. It took nearly 10 years for him to begin golfing again after he was inspired by Payne Stewart's 1999 victory in the U.S. Open at Pinehurst, which was in MacKenzie's home state of North Carolina.
Highlights
As of 2009, MacKenzie had racked up two victories during his time on the PGA Tour. In 2006, he won the Reno-Tahoe Open and in 2008 he won the Viking Classic. During the Reno-Tahoe Open he set a record by shooting three eagles in the opening round; he ended up with four overall. He has had other top five finishes, perhaps the most impressive in the Mercedes-Benz Championship in 2007. During this tournament, MacKenzie finished the opening round at 4-under and shared the lead after the first round with eventual winner Vijay Singh.
Money Earned
MacKenzie started playing full-time on the PGA Tour in 2005. Since that time he has made nearly $4 million on the tour. His best money-making year came in 2007, when he made $1.1 million. He has come close to making a million in other years, including 2008, when he made more than $900,000 and 2006, during which he made just less than $880,000.
Statistics
MacKenzie is one of the more accurate drivers on the PGA Tour. His driving accuracy percentage is 65.17, while the PGA Tour average is 61.78. However, his short game is not quite as effective. MacKenzie averages 29.69 putts per round, which is slightly higher than the PGA Tour average of 29.17 percent. MacKenzie also is accurate in the percentage of greens he hits. He ranks 83rd on the tour--- hitting 65.58 percent of greens in regulation.
Fun Facts
After quitting golf in high school, MacKenzie began to focus on outdoor sports such as kayaking, rock climbing and heliboarding. When MacKenzie was 19 years old, he moved to Montana and lived in his van for five years. He also spent time living in a cave. There was a time in his life that he lived in Alaska without showering for 30 days.
Resources