About Webb Simpson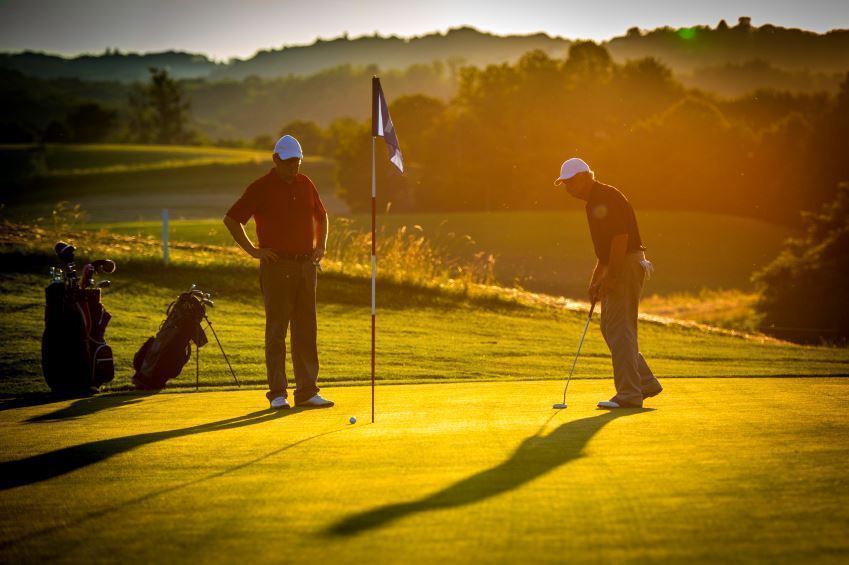 Webb Simpson joined the PGA Tour in the 2009 season as a highly regarded American player that graduated from Wake Forest University. During his first year on the PGA tour, he has shot an average round of 70.9 as of August 2009. He played in a total of 22 PGA events to that date. Simpson was ranked as the GolfWeek/Titleist No. 1 national high school player during his senior year at Raleigh Broughton High School in North Carolina.
Stats and Facts
Simpson was born in Raleigh, North Carolina on August 8, 1985. At 23, Simpson is enjoying his first full year on the PGA tour with earnings at over $740,000 as of August. He was named Atlantic Coast Conference Player of the Year and was a representative of the U.S. at the World Amateur Team Championship playing in South Africa in 2006.
Amateur Experience
Golfweek ranked Simpson the number-one amateur golfer in the world in 2008, with good reason. Simpson consistently shot well for an average score of 70.3, leading the Atlantic Coast Conference per 18 holes. Simpson was named to the college Division I PING All-American First Team. Simpson played on the 2007 Walker Cup and Palmer Cup teams. The Walker Cup tournament features the best amateur golfers from Great Britain, Ireland and the United States. The Palmer Cup is a college golf tournament with eight players each from the U.S. and Europe. Simpson earned his tour card for 2009 at the PGA qualifying school.
PGA Tour Experience
A ninth-place finish at the Sony Open in Hawaii closely follows Simpson's best finish of fifth place at the Bob Hope Classic as of August 2009. Simpson missed the cut in a number of PGA events, including The Players Championship and Honda Classic. Simpson placed 16th in the RBC Canadian Open.
Notable Accomplishments
Simpson swings right-handed and drives the ball just slightly farther than the average PGA player at 287.9 yards. Simpson also ranks 5th in the PGA among golfers with sand saves at 61.6 percent. He finished the 2009 Arnold Palmer Invitational tied for 11th place with six other golfers.
Sponsors and Personal Notes
Webb Simpson uses Titleist clubs, balls and equipment in 2009. He frequently wears a white cap emblazoned with the Titlest logo. Simpson's caddy is longtime childhood friend William Kane.