About Chez Reavie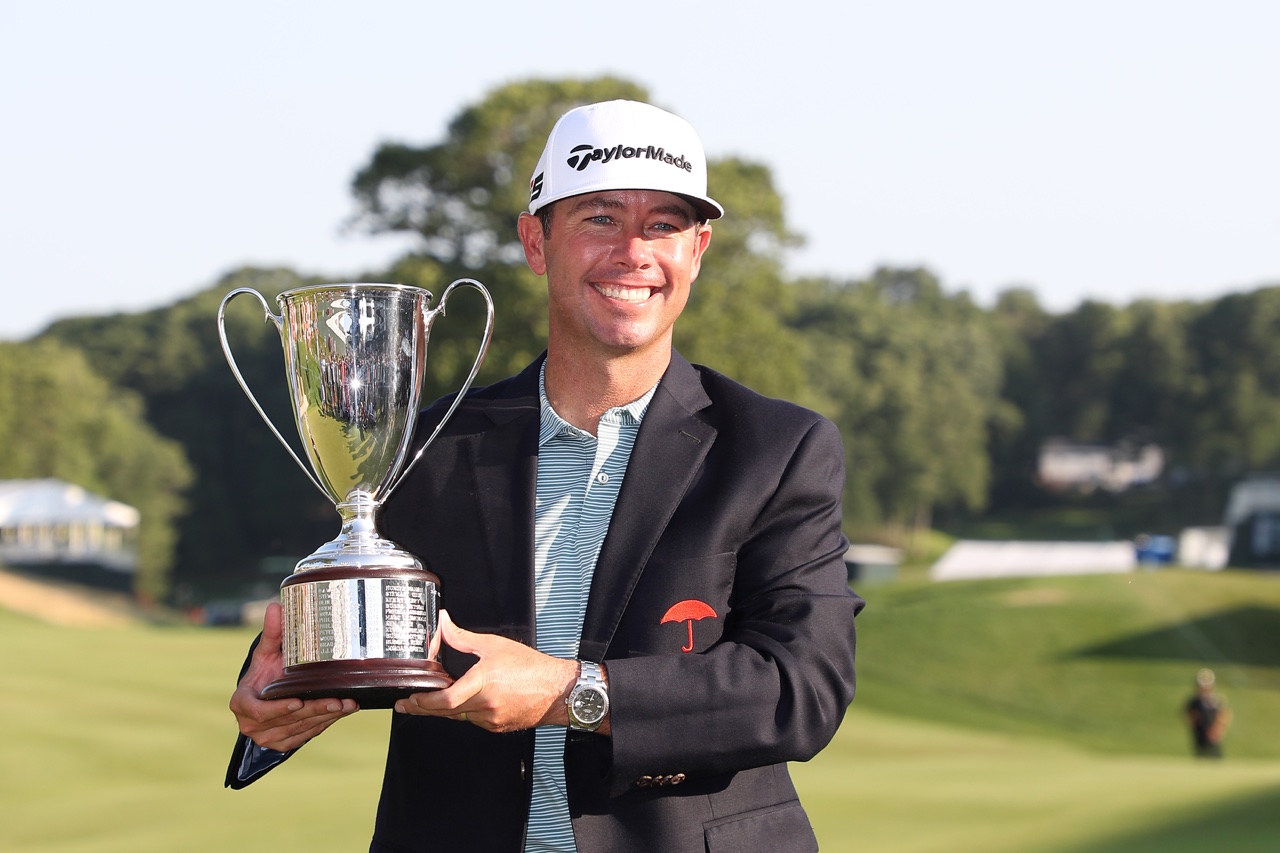 Chez Reavie is a professional golfer from the United States who has enjoyed moderate success at the collegiate, amateur and professional levels. He has played on the PGA Tour and the Nationwide Tour and has participated in all the major PGA championship events. Known for his small size and youthful appearance, Reavie has relied on his accuracy and his putting as a professional.
Early Years
Born in Wichita, Kansas, on November 12, 1981, Chez Reavie is referred to by the shortened version of his middle name, Chesney. Though he makes his home in Scottsdale, Arizona, he was raised with the distinct style of Southern golf, followed by PGA peer Boo Weekley. Reavie, only 23 by the time he turned professional, is smaller in stature than most of his peers at 5-foot-9, 160 pounds.
Golf Beginnings
Chez Reavie began golfing in his mid-teenage years and developed his game to become a scratch golfer in high school. His career began in earnest at Arizona State University, where he dominated the team as a three-time All-American golfer. He also won the 2003 U.S. Public Links Championship.
Nationwide Tour
Turning professional on May 5, 2004, Reavie joined the Nationwide Tour in 2006. He made his first 15 cuts and finished in the top 25 in more than half of those events. He also placed 13th or better in his final 12 events in 2007, and won the Knoxville Open that year to finish 18th on the Nationwide money list. This was good enough to earn him a card for the PGA Tour for 2008.
PGA Tour
After punching his Tour card, Reavie went on to win the 2008 RBC Canadian Open in July, just edging out Billy Mayfair. This win assured him a spot on the PGA Tour for at least the next two years. He tied for fifth at the 2008 Bob Hope classic and earned a $180,000 check, his biggest as a professional to that point.
Chez Reavie Career Accomplishments
Reavie has two PGA Tour wins to his credit, adding the 2019 Travelers Championship to his 2008 RBC Canadian open title. He also finished tied for 3rd in the U.S. Open in 2019 and eared over $3.6 million in official money that season.
Through the start of the 2020-21 season, Reavie has earned over $16.8 million on Tour over his career with 26 career top-10 finishes. He is exempt on the PGA Tour through the 2021-22 season.
His career scoring average is just under 72, with a driving average of 280 yards.
Chez Reavie Best Major Finishes
The Masters: T29 (2020)
PGA Championship: T12 (2018)
U.S. Open: T3 (2019)
Open Championship: Missed Cut (3 times)
Images: Rob Carr/Getty Images Sport via Getty Images