About Peter O'Malley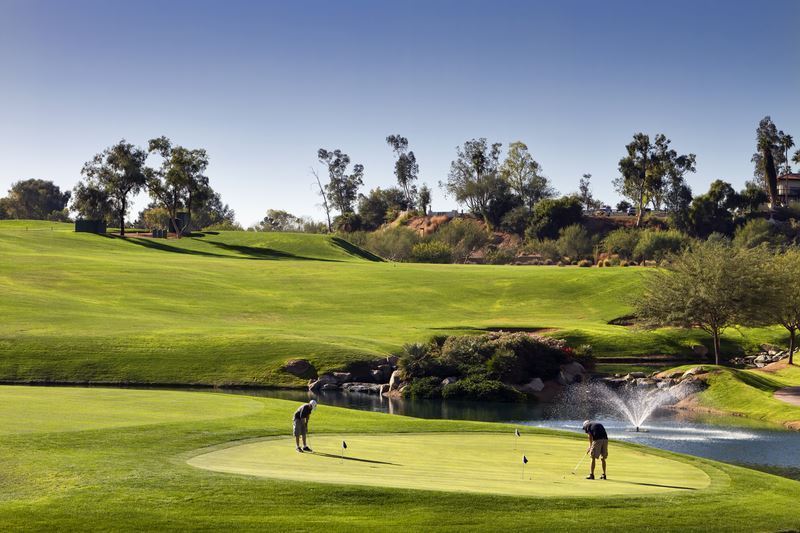 Peter O'Malley is a professional golfer who has earned varying degrees of success on the European Tour and the PGA Tour of Australasia. The Australian has won seven career professional tournaments and has golfed in three of the major American PGA majors. He also won three events as an amateur and has ranked as high as 10th on the European Tour, becoming one of the longest serving and most respected members of that organization.
Early Years
O'Malley was born in Bathurst, New South Wales, Australia on June 23, 1965. He was born to Irish parents and was taught the game as it is taught to many children--at an early age. His father, Don O'Malley, was responsible for introducing him to the game and was himself a successful amateur golfer in his day. A married man with three children, O'Malley has golfed professionally since 1987.
Amateur Career
Named the Australian Tour Rookie of the Year in 1987, O'Malley was also an Australian Junior Champion. He won as an amateur at the New Zealand Amateur championship as well, and also at the Lake Macquaire Amateur. The next year, he turned professional playing on the European Tour, and shortly after that became a frequent golfer on the PGA Tour of Australasia as well.
European Tour
O'Malley was noted for making the top 100 rankings every year of his first eight years on the European tour, and was known for his accuracy and stability. He achieved a career high ranking of 10th in 1995. His European Tour victories included the 1992 Bell's Scottish Open over Colin Montgomerie, the 1995 Benson and Hedges International Open over Mark James and 2001 Compass Group English Open over Raphael Jacquelin. His most notable win, the Scottish Open, was won after a five-hole comeback where he shot seven strokes under par.
Australasia Tour
A branch of the American PGA Tour, the Australasia Tour provided O'Malley with four career wins in 10 years. He won the 1995 AMP-Air New Zealand Open, the 1998 Canon Challenge, the 2002 Holden Clearwater Classic and the 2005 ING New Zealand PGA Championship. He was also ranked on the top of the tour's driving accuracy rankings two years in row in 2001 and 2002.
Career Accomplishments
Peter O'Malley has earned nearly three million dollars in his golfing career as of 2009, and has a career scoring average of 70.96. He put in his career best round of 62 at the Scottish Open in 1992. Though he has never made the cut in the PGA Championship or the Masters, he has played well in both the Open Championship and the U.S. Open, finishing as high as 67th in the U.S. Open and seventh and eighth in the Open Championship.