About K.J. Choi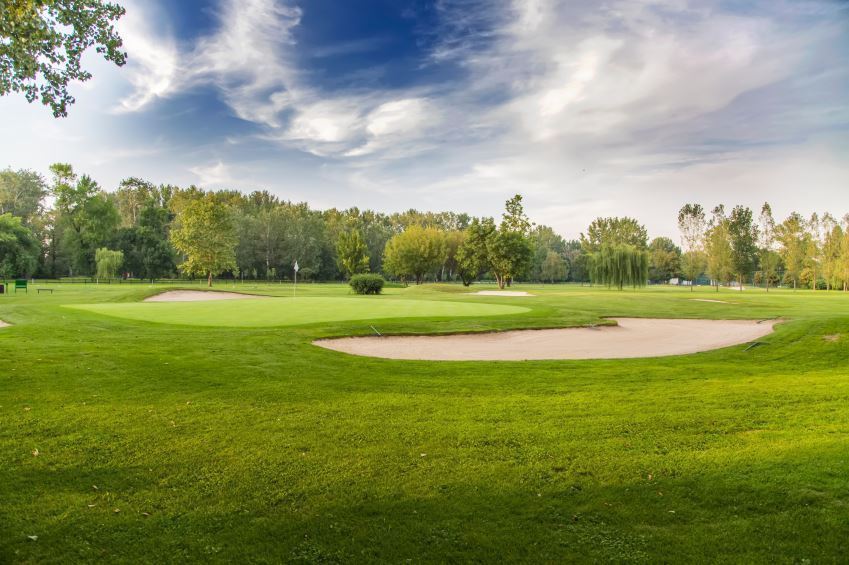 Born in Wando, South Korea on May 19th, 1970, Kyoung-Ju Choi was introduced to golf after a high school teacher's recommendation. His physique had already been honed by his love of weightlifting. By his teenage years, Choi had already earned the nickname "Tank" because of his skills in the gym. Despite his 95-pound frame, Choi was regularly performing squats of 350 pounds at the age of 13. By the age of 16, he realized his upper body strength could be put better use. At that point he began his pursuit of a career as a professional golfer and was the first Korean to earn a PGA Tour card.
Early days
Choi recorded his first professional win at the 1996 Korean Open, followed by winning the 1999 Ube Kosan Open in Japan. During 1999's PGA Tour Qualifying School, Choi posted a T35 finish and earned his card. His rookie PGA Tour season saw Choi finishing 134th on the money list, helped by his T-8 at the Air Canada Championship, played at the Northview Golf & Country Club (Ridge Course) in Surrey, British Columbia.
His has since described his rookie PGA Tour season as "The most difficult year of my golfing career. Everything was new to me. Not being used to the American culture, there wasn't a day where I felt comfortable traveling on the PGA Tour."
PGA Tour success
During 2007, Choi posted a victory at the Memorial Tournament, where he carded a -17 total with a final round of -7, beating Ryan Moore by one stroke. At the AT&T National in Bethesda Maryland, the South Korean lifted the trophy handed to him by Tiger Woods, the host of the tournament. "This tournament is just too big for me to really absorb right now," Choi said at the time. "But it's a very big win for me, and definitely the biggest win of my career." This season would eventually see him finish in fifth-place in the FedEx Cup standings.
President's Cup
Choi as been a member of the 2003 and 2007 President's Cup international team, although has not played with any distinction. During the competition in 2003 at the Links Course at Fancourt Hotel and Country Club in South Africa, he and Australian Stuart Appleby fell 4 & 3 to Tiger Woods and Charles Howell III, while in 2007, he fell victim again to the same team, although Choi was partnered in that 3 & 1 defeat with Australian Nick O'Hern. However, during the Sunday's matches, Choi beat Hunter Mahan 3 & 2, helping the International team to a 7-5 win for that day's play.
Personal Beliefs
A deeply religious man, Choi donated $90,000 to Greensboro's Korean Presbyterian Church following his 2005 victory at the Chrysler Classic of Greensboro. He has attended the church every year he plays the tournament. In 2008, following the devastation of Hurricane Ike, Choi also donated $100,000 to the Gulf Coast Relief Fund. A resident of Houston, the golfer said, "As a Houstonian, I felt the impact of this storm first-hand, along with my neighbors, and hope my donation will help my fellow residents get back on their feet."
Putter Grip
Choi's choice of putter grip has gathered some notable results and a few raised eyebrows. He uses an oversized grip that, at more than an inch and a half in diameter, comes in at twice the size of a conventional grip. Choi has relied on its balance and weight since the 2006 PGA Tour season. Following his success during the 2008 LG Skins Game in Indian Wells, Choi said the grip has been instrumental in a consistent stroke on the greens. "It helps me to have my arms closely fit to my body," he said. "And it takes the wrist action out so that every putt feels more comfortable."